Crafternoon 2019 – Have Fun And Help Mind
---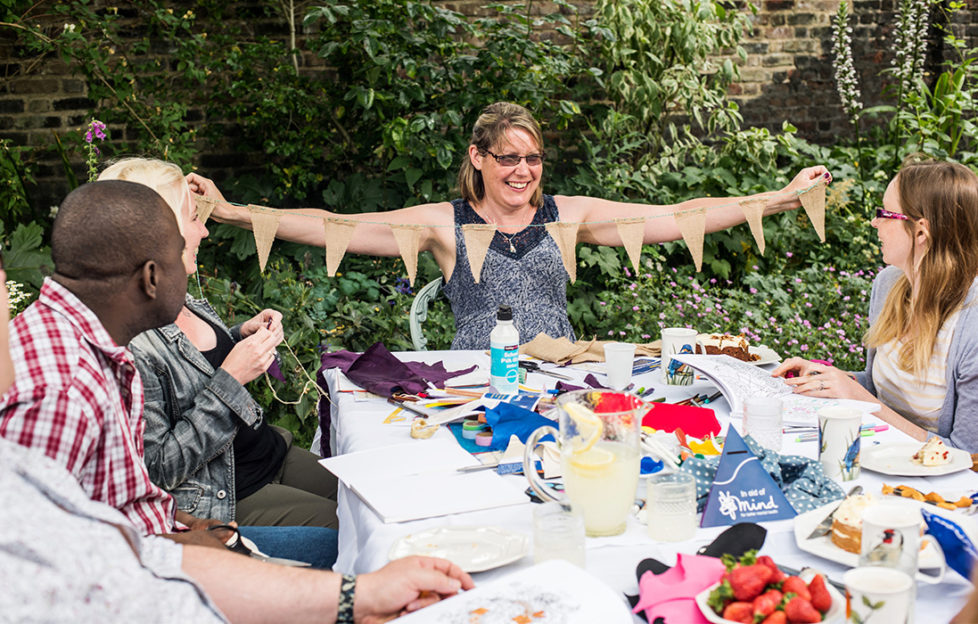 The UK's most popular crafting fundraiser is set to raise thousands to support people experiencing mental health problems. Find out all about it and enjoy making a paper pinwheel – instructions below – as well as some delicious cherry scones!
What is Crafternoon?
This July, you can join forces with thousands of people who will be stitching, sewing and sticking in Crafternoon events up and down the country. These craft-based fundraising events raise vital funds for Mind, the leading mental health charity in England and Wales.
There's no need to be an expert crafter to take part – anyone and everyone can join in with Crafternoon. All you need to do is invite your friends, colleagues or family to join you in a crafting session and set a suggested donation for all those who attend. You could even raise further funds by providing tea and cake and asking attendees to pop an extra pound in your fundraising pot.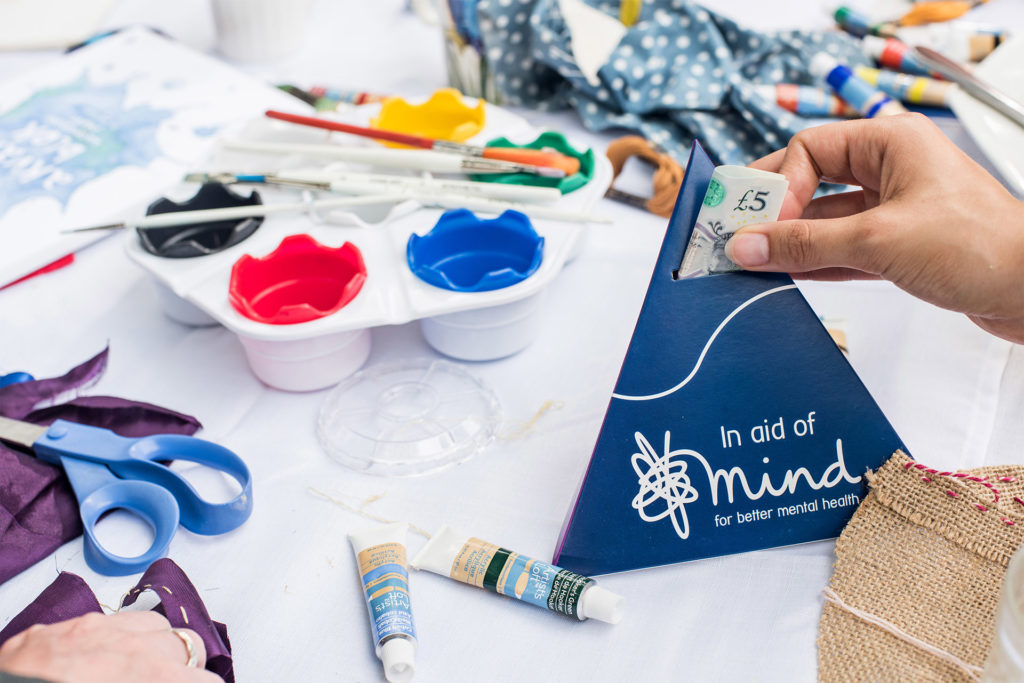 One in four people in the UK will experience a mental health problem in any given year and Crafternoon is a fantastic way to raise funds in support of those of us affected. Whether you're a knitting novice or a crochet queen, every penny you raise through your Crafternoon will help Mind to provide life-saving services and information for people in their time of need.
When is it?
Mind are encouraging supporters to host their Crafternoon 2019 event on July 20. But if you're busy that day there's no need to worry – you can host your Crafternoon whenever suits you this summer. The Mind fundraising team will be on hand to support you with ideas and information.
Mind also host a second Crafternoon later on in the year towards Christmas – so you'll have a chance to double up your good deed and do some festive fundraising in December if you catch the Crafternoon bug!
Where should I host my Crafternoon event?
You can host your Crafternoon 2019 wherever suits you – whether that be at home, in a coffee shop or outside in a local park. Social crafting can be a great way to bond with your colleagues and make new connections, so you could even get the office involved and host a Crafternoon at work.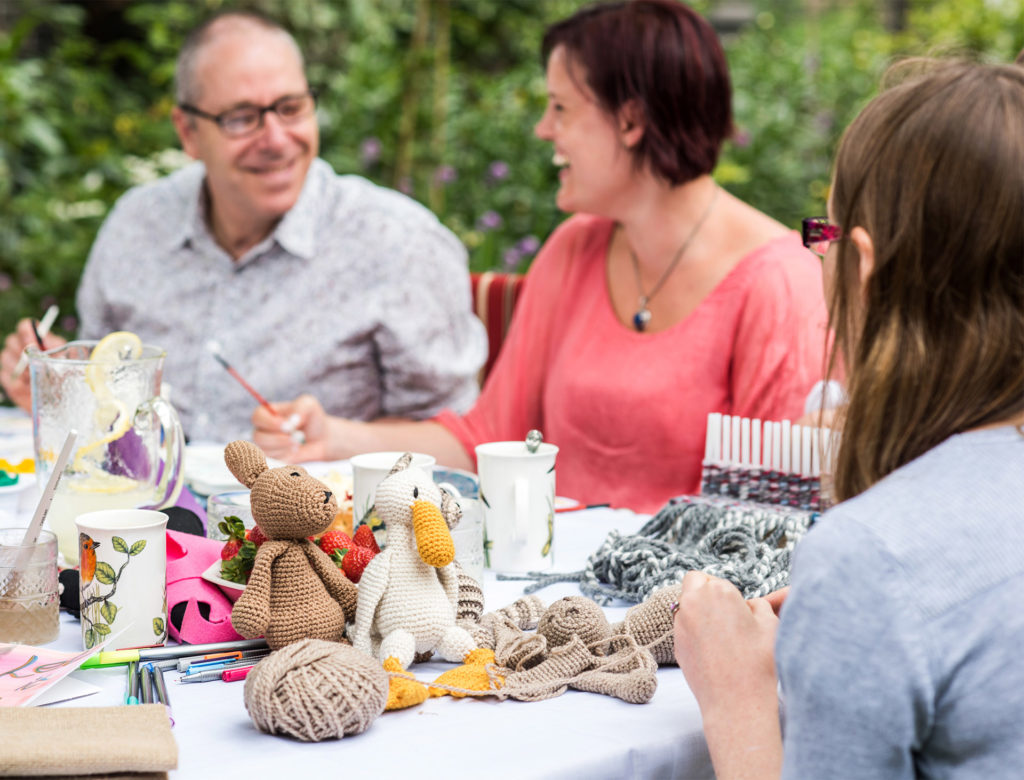 Why is it important?
Now in its sixth year, Crafternoon helps to fund essential services such as the Mind Infoline, which received 100,000 calls from people struggling with a mental health problem last year.
In 2018, the average Crafternoon event raised £100, which is enough to fund 16 calls to Mind's Infoline – ensuring that people can reach help in a time of need. But no matter how big or small, every event held and every penny raised makes a huge difference.
How can you sign up?
All you need to do is visit www.mind.org.uk/crafternoonregister to sign up. You can also find handy templates and crafting inspiration to help you plan your event. Once you've registered you'll be sent a Crafternoon kit with everything you need to get going.
If you're a bit pushed for time or don't fancy organising an event yourself, there are plenty of Crafternoon events that you can join in with. Just sign up to the Crafternoon Facebook group and you'll be able to ask other members whether any events are taking place near you that are open to the public.
Click here for further information or email crafternoon@mind.org.uk.

"Anyone can take part!"
Head of Community & Events Fundraising at Mind, Karen Bolton, said, "Absolutely anyone can host or take part in Crafternoon, regardless of whether they've crafted before. It's all about getting your friends and family together for a good catch up while helping a great cause.
"Crafternoon is one of the most important dates in Mind's fundraising calendar and we're so grateful to everyone who took part last year and helped us to raise almost £100,000. Their generosity means we can continue to make sure that no one has to face a mental health problem alone."
Now… Make A Paper Pinwheel
These craft classics  are suitable for all ages and abilities and take only about 20 minutes to make. Pick your favourite colours and add a fun and decorative 'spin' to any summer celebration!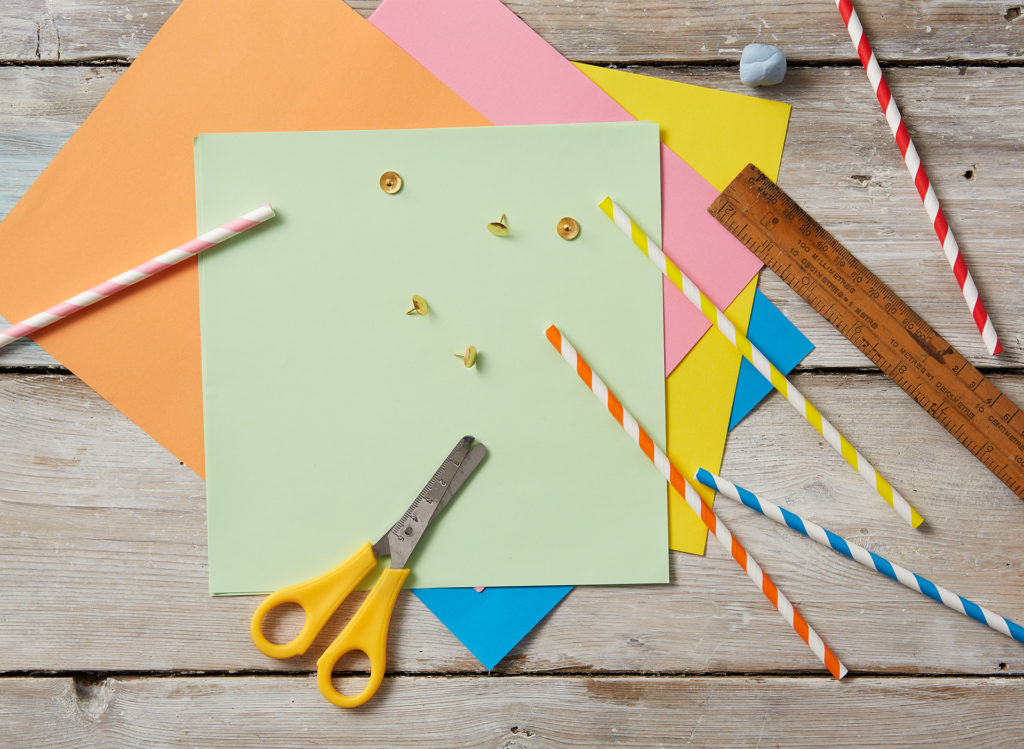 You will need: 
Scissors
Pencil
Paper squares
Paper straws
Drawing pins
Blu-tack
Fold your square of paper in half to make a triangle, then unfold it and repeat the other way. Now you can see the centre point of your paper where the fold lines cross.
Top tip: if you're using paper with one white and one patterned side, turn the paper white side up.
Use scissors to start cutting down each of the four fold lines. The cuts should go just over halfway to the centre.
You'll now have 8 points – two at each corner. Make a hole with a drawing pin on every other tip, placing a piece of Blu-tack under your paper when you do this. Then poke a final hole through the centre point of the paper.

Bring one tip to the centre of the square without creasing the paper, and poke the drawing pin through the hole you've just made. Repeat this for each tip with a hole in it until they are all stacked on the point of the drawing pin.
You're nearly done! Hold the tips in the centre with one hand, and use your other hand to attach the straw by pushing the remainder of the pin through it. Once your pin is through, cover the point with a blob of Blu-tack.

Take a second to admire your work! Take a photo and share it with the hashtag #crafternoon on Facebook or Instagram.