The Ultimate Irish Steak Sandwich For Father's Day
---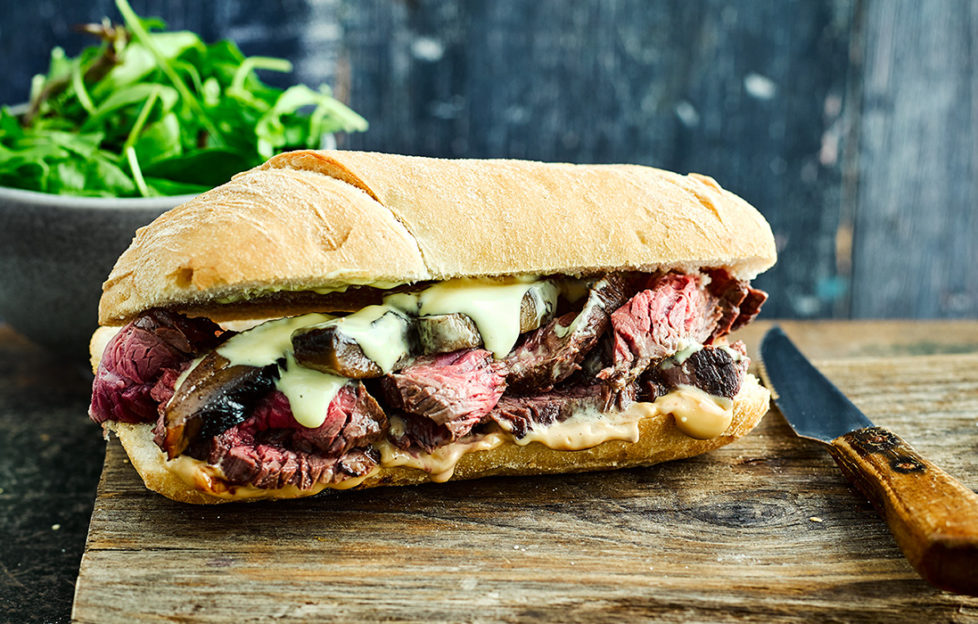 Credit: Terry Edwards for Bord Bia
Treat Dad to this man-sized sandwich with marmite mushrooms and pan juice mayonnaise from Chef Terry Edwards
Chef Terry Edwards, known for his best-selling book Feeding Friends, has created a recipe that will make you appreciate the humble sandwich like never before! Succulent and flavoursome steak slices are paired with sweet onions, a peppery cheese sauce and a spread of English mustard to create a truly sensational lunch or dinner.
Serves: 2
Preparation time: 20min
For the cheese sauce, in a medium saucepan melt the butter and add the flour, cook this mix for a minute or so before slowly adding the beer while whisking continuously. Gradually add the cheese while off the heat, finishing the sauce with the English mustard and a good hit of black pepper. Set aside until ready to use.
Season the steaks well with salt and pepper on both sides. Heat a splash of oil in a frying pan over a medium heat and fry the steaks for about 2min on each side for medium. Remove the pan from the heat and the steak from the pan and allow to rest for 5min. In your steak cooking pan once cooled add the mayonnaise and mix with the cooking juices and set aside in a bowl until ready to use.
In a separate pan fry the onions for 2min then add mushrooms until cooked before adding your tablespoon of marmite mixing well and then setting a side.
Take each ciabatta or baguette and slice lengthways (leaving a 'hinge' on one side). Remove the doughy centre from each baguette (this can be kept to make breadcrumbs).
Once the steaks have rested, trim away any fat and cut into thick slices. Open out each baguette and use to mop up any juices from the chopping board – it's too delicious to waste!
Spread one side of each ciabatta or baguette with pan juice mayonnaise and the other with the beer cheese sauce before topping with the fried onions and mushrooms and steak slices.