Ultimate Vegan Burger
---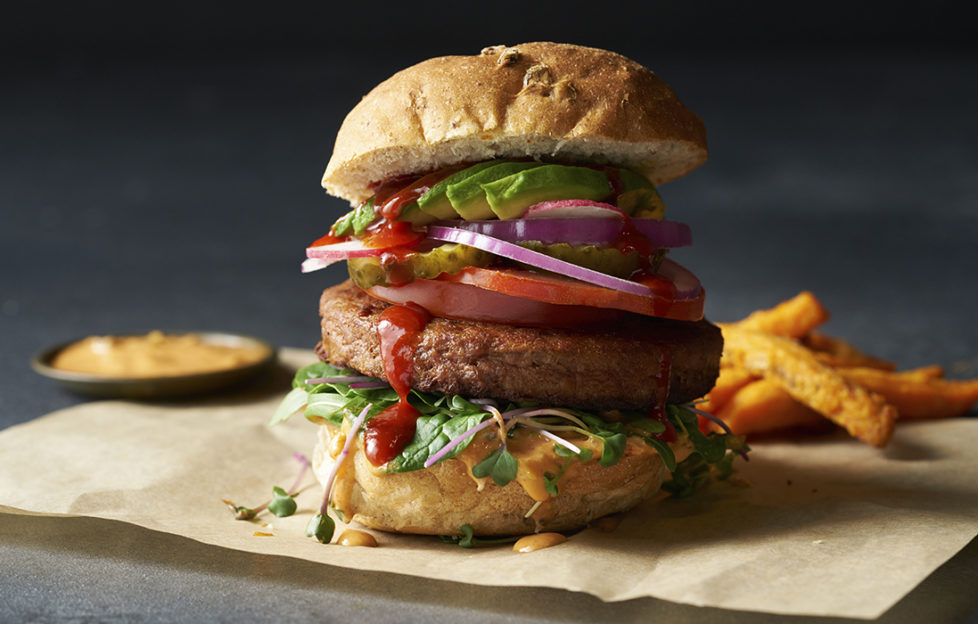 We couldn't resist sharing this vegan burger recipe from Quorn, and it's just in time for World Meat Free Week, running June 17-23 2019…
Serves: 2
Cooking time: 30min
Prepare the Quorn Ultimate Burgers according to package directions.
Whisk together the vegan mayonnaise, lemon juice and 2tbsp water until smooth. Stir in the gherkins, hot sauce, garlic, agave, mustard, salt and pepper.
Serve the burgers in buns with the burger sauce, greens, micro herbs, tomato slices, gherkins, avocado, radishes and red onion. Pile it high to create your Ultimate Burger.
Cook's tip: For a cheeseburger, add vegan sliced cheese.