Welsh Lamb Tikka Masala
---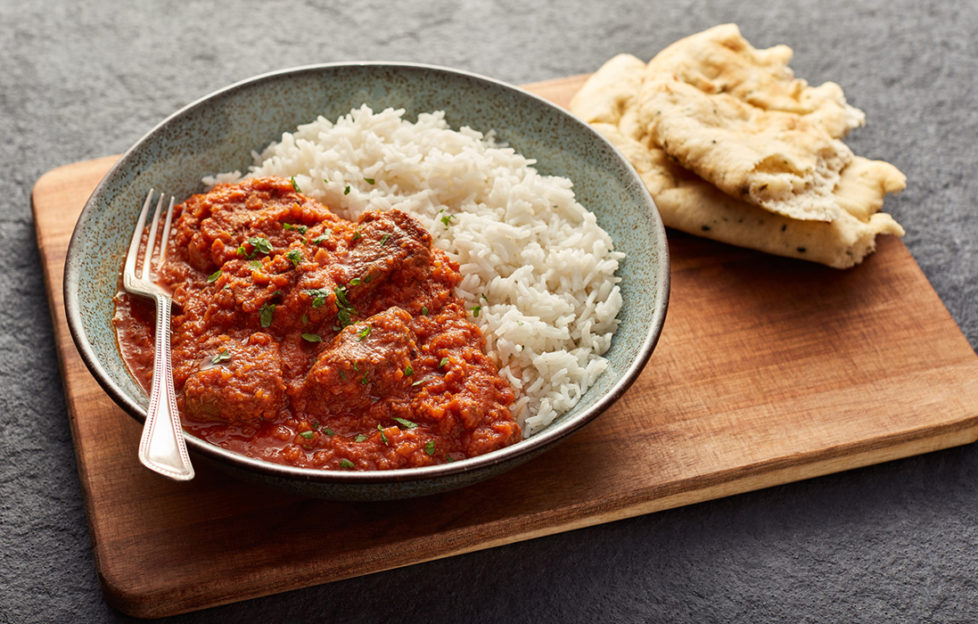 Serves 4-6
Cooking: 1-1½ hours, depending on cut of lamb
August 1 is officially Lamb Day, so why not try this fresh, seasonal recipe from PGI Welsh Lamb in a curry that's packed with flavour?
To make the sauce, pour the oil into a saucepan and over a medium heat fry the onions, garlic and ginger until lightly browned.
Add the spices and seasoning and fry for a few minutes.
Add the rest of the ingredients, except lamb, and cook for 5min until starting to boil.
If you want a smooth tikka masala sauce, carefully pour the sauce into a blender and blitz for a few minutes. Return to the pan.
In a separate frying pan fry the diced lamb for a few minutes until browned and then add to the sauce.
Cover and cook until the meat is tender. Time will depend on which cut you've used – allow 45min to 1hr if leg/chump/neck used, and approximately 1½ hr if shoulder used.
Serve your Welsh lamb tikka masala sprinkled with chopped coriander and basmati rice or naan bread.