If You Were Here | Alice Peterson
---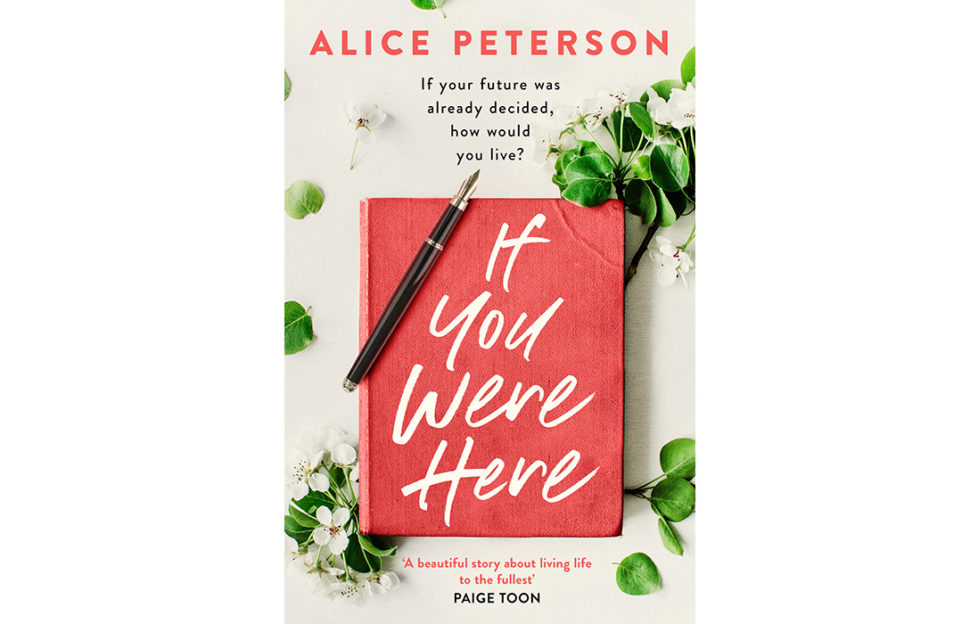 REVIEWED BY SARAH PROCTOR
Imagine you know something potentially awful that you really should tell someone close to you. But somehow the time is never right. Either they are too young, or having a tough time, or having a lovely time you don't want to spoil…
This dilemma has passed into the second generation with Peggy, who nursed her much-loved husband Tim until he died of Huntington's Disease. Their daughter, Beth, died in a road accident and Peggy has brought up her granddaughter Flo. Flo is now planning to move to New York with her fiancé.
Sorting through her daughter's things five years earlier, Peggy discovered a letter revealing that Beth, too, tested positive for Huntington's. This means Flo has a 50% chance of having inherited the gene for the degenerative brain condition. However Beth could never bring herself to tell Flo – and nor, yet, has Peggy…
An Impossible Dilemma
This is a book about love, responsibility and an impossible dilemma. In fact there are several impossible dilemmas, because once the possibility is known, wouldn't you want to know for sure by taking the test?
And who else would you tell – your fiancé, for instance?
But it's also a book about wonderful friendships. Peggy's with Ricky, the big, not-so-scary nurse and his young family next door; Flo's with James, her messy flatmate, brother of her best friend; and Beth's poignant connection with Mark, her art lecturer. This is revealed through Beth's diaries (which Flo begins to read with trepidation before being drawn into her mother's life more deeply than when she was alive).
It's a book about real-life emotions and reactions, and the power of positivity.
On impulse, Flo decides to apply for the London Marathon and is shocked to be awarded a place. Suddenly she finds herself surrounded with supportive friends who coax, encourage and sometimes bully her through the necessary training.
It's a book about how some people unquestioningly shoulder the task – or potential task – of caring for someone with a degenerative condition, and how others can't cope with that possibility. Yet that doesn't necessarily make them bad people.
There's terror and despair, but they're outweighed by love and acceptance – and the hope of continuing medical advances through the generations.
Alice Peterson has done her research meticulously, speaking to families affected by Huntington's and genetic counsellors among others – but what gives If You Were Here its ring of authenticity, I feel, is her gift for understanding and articulating almost impossibly complex emotions.
A cathartic, educational and uplifting experience.
If You Were Here by Alice Peterson is published by Simon & Schuster in paperback, RRP £7.99, and available from Amazon
 More thought-provoking reads