Chicken, Mushroom & Sweetcorn Ramen
---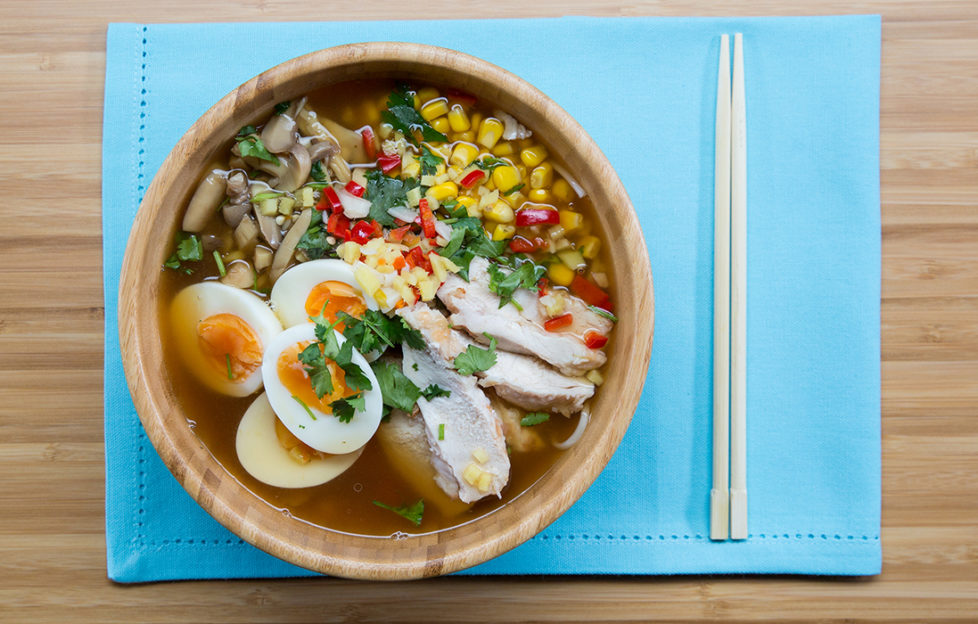 This colourful Asian ramen dish uses handy ingredients like canned mushrooms and sweetcorn, and cooked leftover chicken, to create a tasty and nutritious meal. It also works well with prawns.
Preparation time: 15min
Cooking time: 10min 
Serves: 4
Place the stock, chilli, ginger, garlic, soy sauce in a pan. Bring to the boil, then reduce the heat and simmer for 5min. Strain the stock and return to the pan and gently reheat.
Place eggs in a pan of boiling water for 5min. Cool under running water, then then carefully peel off the shell.
Cook ramen or noodles according to the packet instructions, then drain. Slice the eggs in half.
Divide ramen or noodles between 2 bowls. Arrange chicken, eggs, sweetcorn and mushrooms on top. Using a ladle, carefully pour over the stock.
Sprinkle the sesame seeds over the egg. Garnish with spring onions and fresh coriander and serve.