Elevator Pitch | Linwood Barclay
---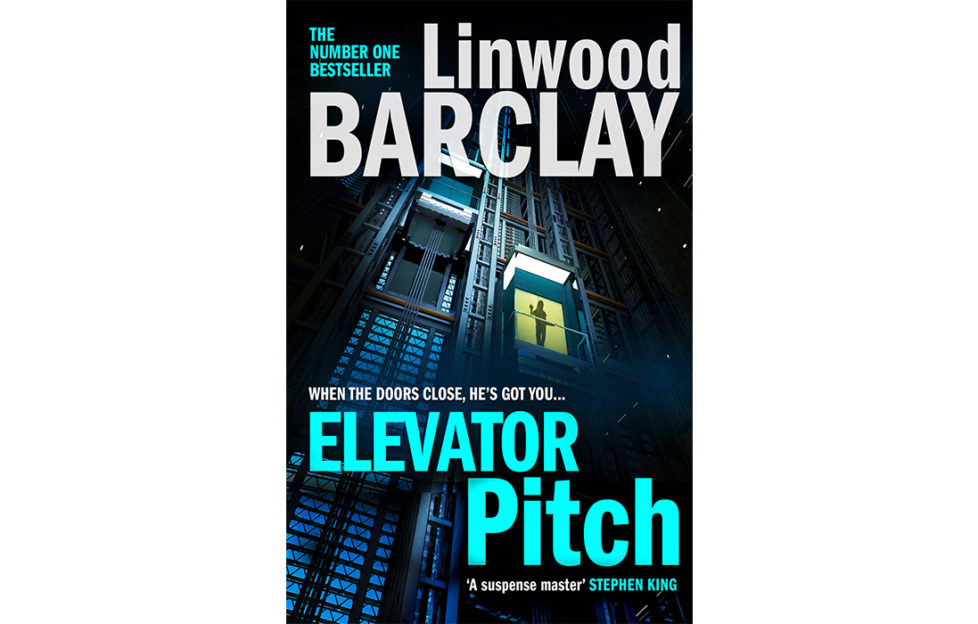 REVIEWED BY AUDREY PATTERSON
 If you're looking for a can't-put-it-down thriller to curl up on the sofa with this weekend, then Linwood Barclay's Elevator Pitch is the one to buy. Though you'll be clutching the cushions for dear life!
The 19th novel from the author of Never Look Away, No Time For Goodbye and Too Close to Home doesn't disappoint fans. It has a fast and furious pace, engaging characters and a plot that will keep you guessing to the very last page.
Disasters, destruction and death
The action is set in Manhattan and starts with the everyday Monday morning event of stepping into an elevator to go to work.
But this is no ordinary ride. The lift climbs to the top without stopping, before plunging all the way back down.
When more disasters resulting in death and destruction follow, it soon becomes apparent that this is no accident. It's a deliberate act of sabotage.
With all the city's elevators at risk and Manhattanites in a state of panic, the Mayor is faced with a dilemma. Should he shut down his vertical city or chance more lives being lost?
Detectives Jerry Bourque and Lois Delgado face a race against time to find the saboteur and solve a gruesome murder.
Meanwhile journalist Barbara Matheson has an agenda of her own. She piles pressure on the Mayor and holds him to account as catastrophe follows catastrophe.
Barclay turns the ordinary into the terrifying
This one will keep you guessing – and you'll probably want to take the stairs after reading it.
Author Linwood Barclay taps into our most primeval fears. He turns the ordinary into the terrifying – in his own words, his goal is "to do for elevators what Psycho did for showers."
I think he's succeeded…
Elevator Pitch by Linwood Barclay is published in hardback by Harper Collins, RRP £20, and available from Amazon
More Thrilling Crime