Baked Figs, California Walnuts & Camembert
---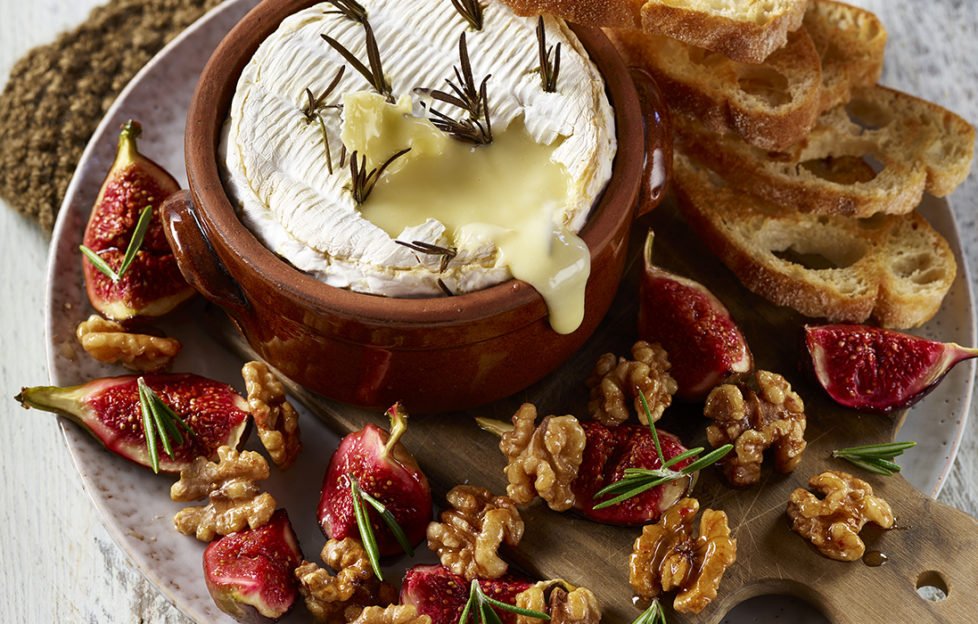 Preparation Time: 10min
Cooking Time: 25-30min
Serves 2 as a light lunch or 4 as a starter
Preheat the oven to 190oC, gas mark 5.
Unwrap the cheese and place in a round ceramic dish just big enough for the cheese to fit snugly. Make a few slits in the top and press in small sprigs of rosemary. Place on a baking tray.
Brush the ciabatta slices with oil and place on a separate large baking tray. Bake both in the oven (with cheese on the shelf above the bread) for 15min until the bread is crispy and golden. Remove the bread and set aside and cook the cheese for a further 5min.
Add the figs and walnuts to the Camembert tray and drizzle over the maple syrup. Bake for a further 5-8min until the cheese has softened and the figs are just soft.
Transfer to a serving platter, scatter with rosemary leaves and serve with the toasted bread.
Cook's tip
Great for sharing or as a light lunch. Try spreading the bread with the cheese and top with figs and walnuts for a warm buffet treat. Try using garlic slices in addition to the rosemary in the cheese.