Wicked Sticky Toffee Puddings
---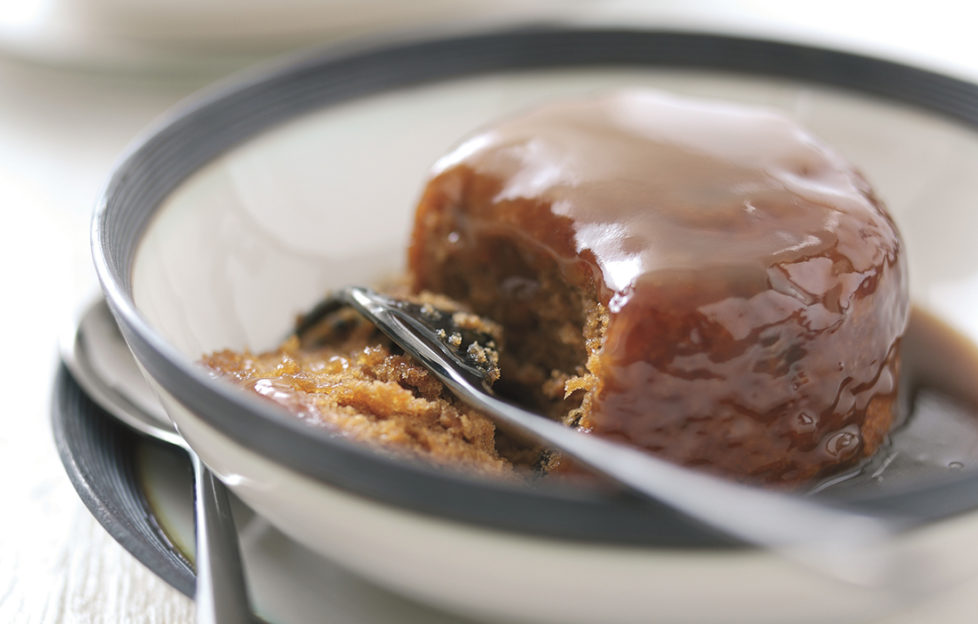 Who doesn't have a soft spot for these little pots of gooey sweetness? A perfect pudding for a wintry day.
Preparation time: 10min
Cooking time: 35min
Serves 4
For the sauce, put the muscovado sugar, butter and syrup into a small saucepan and heat gently until sugar has dissolved. Share between 4 individual pudding bowls, tilting the bowls around so that the sauce coats the insides.
Sift the flour and salt into a mixing bowl. Add the sugar, Trex, unbeaten egg, milk and vanilla extract. Use a wooden spoon to beat the mixture together until smooth and creamy – this will only take 1-2min. Stir in the dates, if using.
Share the mixture equally between the pudding bowls. Cover each one tightly with a piece of greased foil.
Place the bowls in a steamer, cover with the lid and steam steadily for 30-35min, taking care that the steamer does not boil dry. Top up with boiling water if necessary.
Carefully turn out the puddings and serve at once.