Sausage Hotpot With Eisberg Rose Wine
---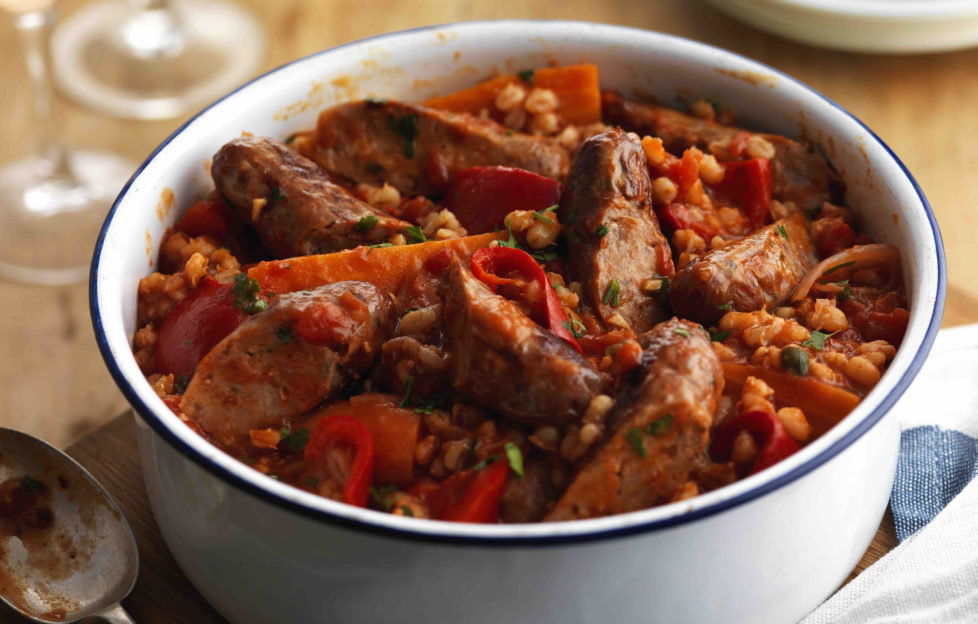 It's a classic comfort dish – but with Mediterranean vegetables and a delicate flavour of Eisberg rose wine, this version is something rather special!
Preparation time: 20min
Cooking time: 40min
Serves: 4-6
Preheat the oven to 190°C/170°C fan/Gas 5.
Place the sausages on a baking tray and cook for 20-25min or until cooked through and golden. Set aside.
Meanwhile heat the oil in a large saucepan or lidded ovenproof dish and fry the onion for 2-3min. Then stir in the barley, oregano, chillies and 400ml of the stock.
Bring to a simmer, cover with a lid then either place in the oven for 20min or turn down the heat and cook on the hob for 10min. Stir occasionally and add a little more of the stock if required.
Add the carrots, red pepper, chopped tomatoes and Eisberg Rosé, re-cover and cook for a further 20min.
Check that the barley is tender. Slice each sausage into about 3 pieces and add to the dish with the parsley and a good grind of black pepper. Heat through and serve.