Free-From Blueberry & Buckwheat Pancakes
---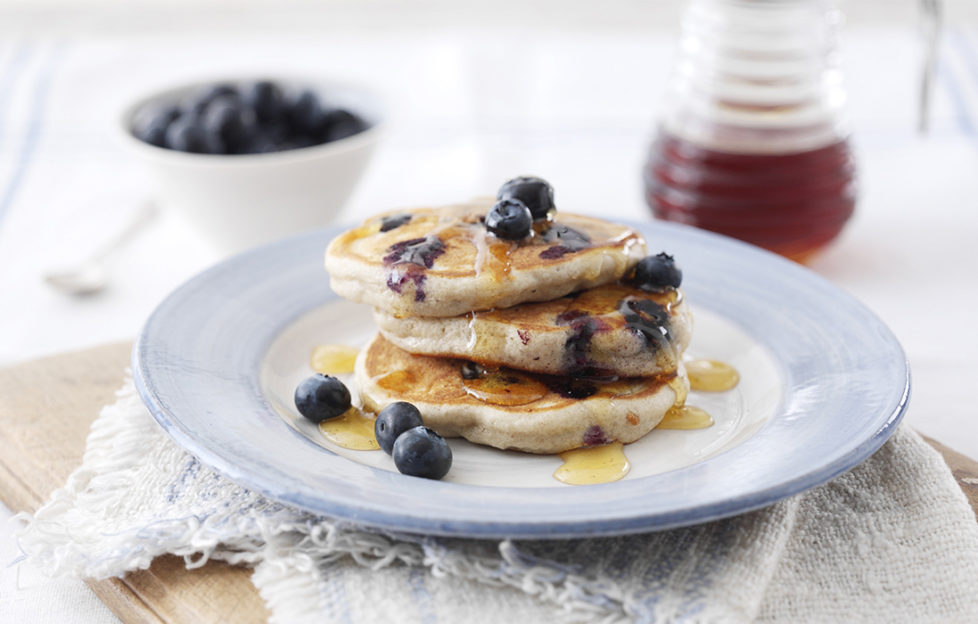 Everyone should be able to enjoy pancakes! These from FREEE are free from gluten and wheat, and can be suitable for vegans if all the suggested alternative ingredients are used.
Preparation Time: 10min
Cooking Time: 5min
Makes: 6
Put the flour and baking powder into a large bowl or jug and stir to combine.
Beat in the egg (or chickpea flour + water) and milk to make a smooth batter.
Stir in the blueberries.
Put a little oil into a frying pan, roll it around to cover the surface and heat until the pan is nice and hot.
Pour the batter into the pan to make three circles and cook on medium heat.
When bubbles appear on the surface and the base is golden, turn the pancakes over and cook the other side. Repeat until all the batter is used.
Serve warm with the syrup of your choice.
Enjoy Perfect Gluten Free Pancakes with FREEE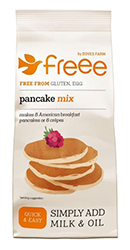 For a quick and easy way to perfect gluten free pancakes, look no further than  FREEE Pancake Mix.
Free from gluten and egg, the FREEE Pancake Mix (300g, rsp: £2.35, online or Waitrose & Partners) is vegetarian-friendly and suitable for those following a Kosher diet.
Requiring the addition of just two store cupboard ingredients – milk and oil – the mix can also be made vegan-friendly when following the back-of-pack recipes.
Suitable for preparing delicious pancakes, waffles and crêpes, the mix is sure to delight everyone this Shrove Tuesday – whether they are following a gluten free diet or not!
Here's a video showing another recipe for gluten free pancakes…