Pretty Guilty Women | Gina LaManna
---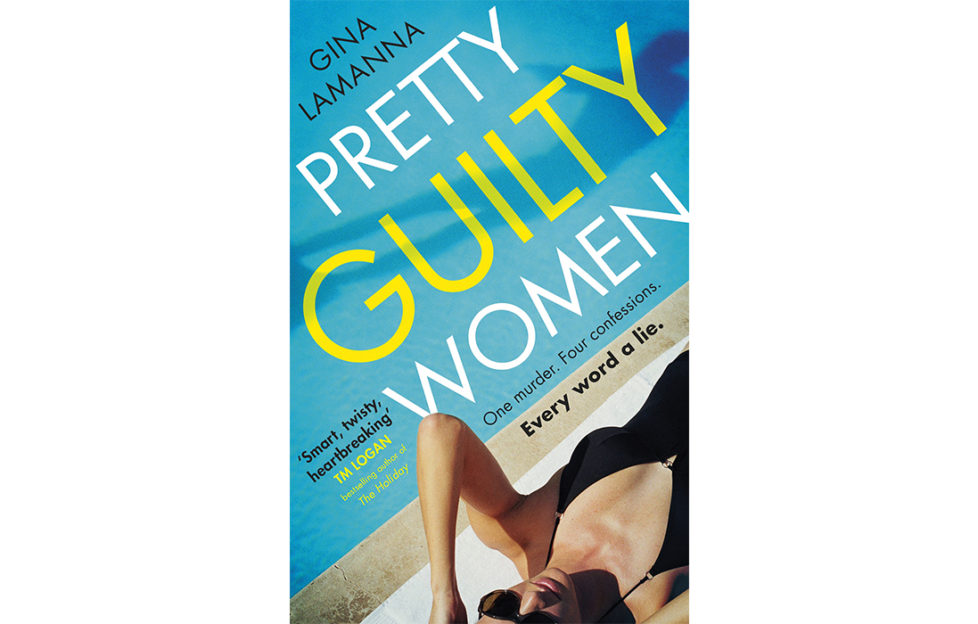 REVIEWED BY KAREN BYROM
Murder, they wrote …
In a scene reminiscent of an Agatha Christie novel, Pretty Guilty Women opens with four women confessing separately to a brutal murder of a man whose identity we don't discover until the end of the book!
From the evidence, the police know that at least three of the women must be lying – but why?
The four have all arrived at a top class resort for the Banks wedding – a lavish, extravagant affair that has seen the hotel taken over for a week by friends and family of the bride and groom.
Illicit sex on a plane…
But who is happy ever after? Not the murder suspects!
College friends of the bride, Ginger, Emily and Kate all have their crosses to bear.
Married to Frank, with three kids, Ginger is a frazzled wife and mum who's trying to deal with the fact that her daughter Elsie is growing up too fast.
Nor is she looking forward to seeing Emily, whom she fell out with at college after Frank and Emily shared a drunken kiss.
Emily, meanwhile, is alone and lonely. And, it seems, she is repeating old patterns of behaviour, sharing illicit sex with a stranger on the plane. Someone who it turns out is attending the Banks wedding, too.
And just after she arrives at the hotel, glamorous lawyer Kate is dumped by her boyfriend Guy – the man she'd hoped to have children with. Hurt and furious, she's determined to make him pay.
Tormented by jealousy
Sixty-eight-year-old Lulu, married for the fourth time to Pierce, an uncle of the groom, is tormented by jealousy, sure that her husband is having an affair.
The college friends and Lulu form an unlikely bond, together with single mum Whitney. She claims to be a cousin of the groom, but is definitely hiding secrets.
Who could the murder victim be? Is it Pierce, Frank, Guy? The stranger on the plane? Or someone connected to Whitney?
Could it even be the groom?
And who, out of this group of women, is the murderer?
It could be any of them, for despite their troubles they are all strong, feisty women, who have learned not to take ill treatment lying down.
All will be revealed – but not before you are taken through a storm of emotional angst. The women's stories gradually unfold in a tightly woven narrative that will keep you turning the pages for more.
Pretty Guilty Women by Gina Lamanna is published by Sphere in paperback, RRP £7.99, and available from Amazon
More murder mysteries: