Prosecco Infused Meringue Kisses For Mothers' Day
---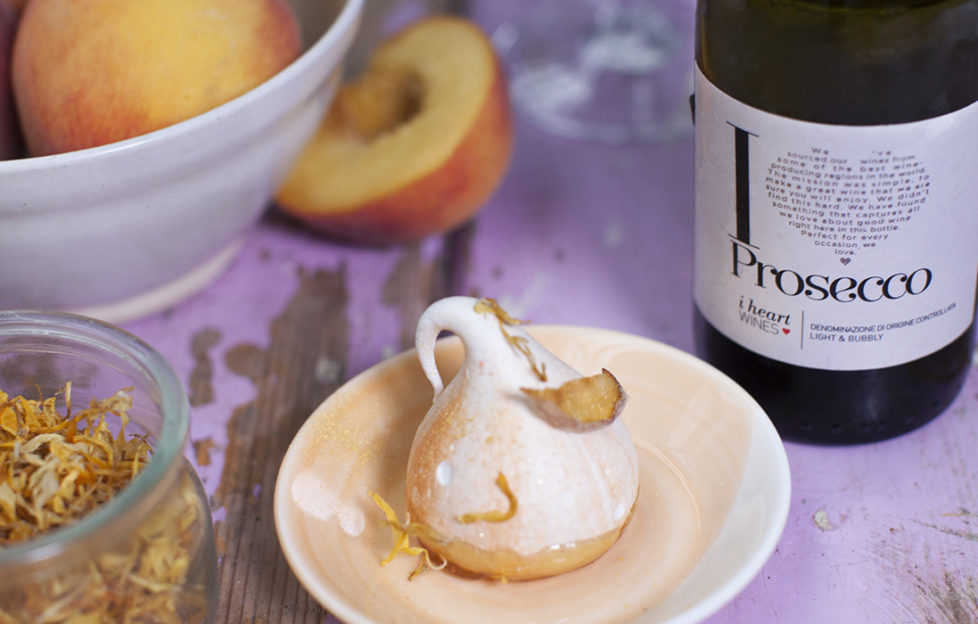 If you like a sweet treat with a hint of fizz this Mother's Day, look no further than Prosecco Infused Meringue Kisses. The experts at i heart Wines have created a gorgeous dessert perfect for wine fans!
The recipe brings out the very best in i heart Prosecco, with its gorgeous acacia flower aromas, delicate apple and peach flavours and a touch of the all-important light sparkle.
Preparation time: 25min
Cooking time: 7min + 45min
Makes: around 12
For the meringue mixture: Preheat your oven to 200C. Line a baking tray with baking parchment, pour in the caster sugar and heat in the oven for 7min.
Pour egg whites into a mixer and whisk slowly, allowing small stabilising bubbles to form, then increase the speed until egg whites form stiff peaks.
Take the sugar out of the oven, and turn oven down to 100C (leave the door open to help speed this up).
With your mixer on full speed, very slowly spoon the hot sugar into the beaten egg whites, making sure the mixture comes back up to stiff peaks after each addition. Continue to whisk on full speed until you have a smooth, stiff and glossy mixture.
Continue to whisk for at least 5min once sugar has incorporated. Feel the mixture between your fingers; if you can still feel the gritty sugar, keep whisking at full speed until the mixture is smooth, stiff and glossy.
To flavour: gently fold in 2 drops of natural apple essence and 1tsp citric acid. Gently fold it through the meringue, being careful not to deflate the mixture.
To colour: paint inside of the piping bag with 4-5 spaced out stripes of food colouring before adding the flavoured meringue mixture.
To pipe: spoon your meringue mixture into the disposable piping bag and cut the tip off.
Pipe out your kisses by keeping the bag tight, straight and directly above your baking tray. Squeeze from a 2cm height from the baking tray and then let go before pulling up to form peaks.
Before baking, add a dried peach slice and dried marigold petals.
Bake for 35-45min or until the meringue bases come off the parchment paper clean.
While the kisses are cooling, make your caramel. Heat the sugar and the i heart Prosecco in a saucepan over a medium heat until all sugar has dissolved and turns into a golden copper colour.
Take off the heat and very carefully (while the caramel is still hot and runny) dip the bases of the kisses into the caramel. Place the kisses back on the parchment to cool and repeat for all kisses.
Dust the kisses with some gold shimmer spray for ultimate sparkle!