Creme Egg & Banana Pavlova
---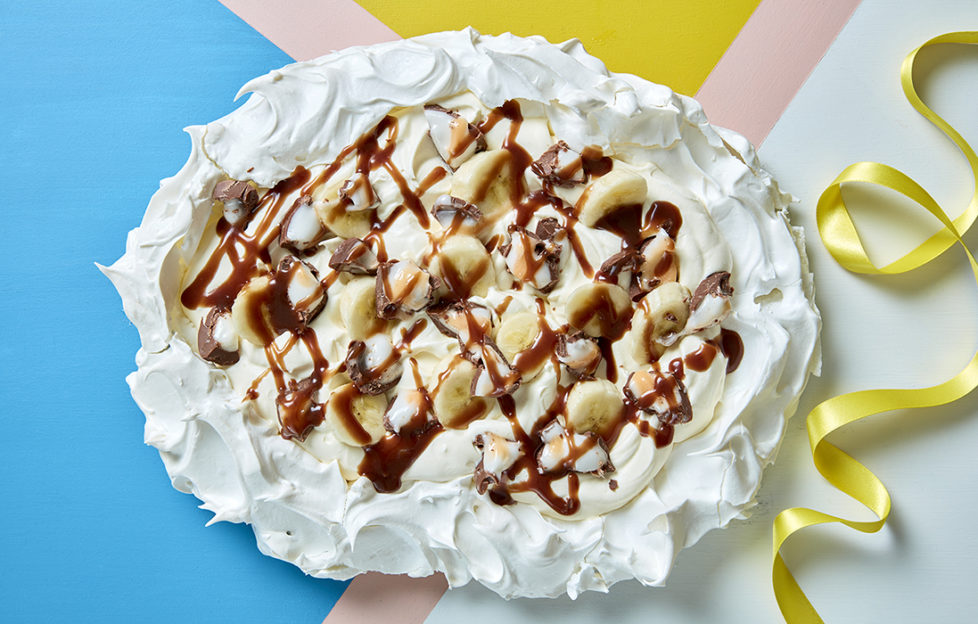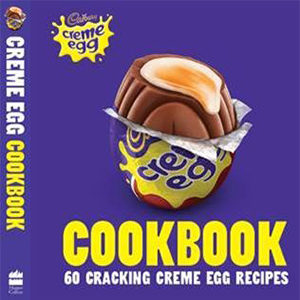 Let's get eggs-perimental! Cadbury has launched its Cadbury Creme Egg Cookbook, which includes 60 egg-citing new recipes. There's something for everyone, from Cadbury Creme Egg Sourdough to this creamy, mouthwatering Pavlova!
Cadbury Creme Egg Cookbook will be available in stores nationwide for £9.99. Contributing bakers include Great British Bake Off Quarter Finalist Martha Collison, baker extraordinaire Natalie Thomson and London-based award-winning cake designer Georgia Green.
Preparation time: 30min
Cooking time: 1 hour
Serves: 8-10
Preheat the oven to 120°C/100°C fan/gas ½. Line a large baking sheet with baking parchment.
Put the egg whites in a large clean mixing bowl and whisk with a hand-held whisk until they form stiff peaks. Add the sugar a spoonful at a time, whisking well between each addition. Add the cornflour and vinegar with the last spoonful of sugar and whisk until the meringue is thick and glossy.
Spread the meringue in an egg shape on the baking sheet approx. 20cm x 25cm creating sides and a dip in the middle, create swirls in the top of the sides with the back of a spoon.
Bake in the oven for 1 hour until crisp but not coloured. Turn off the oven and wedge open the oven door a little with a tea towel and leave the pavlova to cool in the oven for an hour – this stops the meringue from cracking as it cools.
Meanwhile make the crème egg drizzle. Heat 25ml of the double cream in a small saucepan, add 1 chopped crème egg and heat until melted and bubbling slightly.
Remove from the heat and beat until smooth, pour into a bowl and leave to cool completely.
Take the meringue out of the oven, peel off the baking parchment and place on serving plate.
Put the remaining cream in a mixing bowl and whisk with a hand held whisk until soft peaks form. Pile into the centre of the meringue case, top with slices of banana and the remaining 2 crème eggs chopped into pieces, finish with the crème egg sauce drizzled over.