Coming Soon: The Wadhams, The Next Generation
---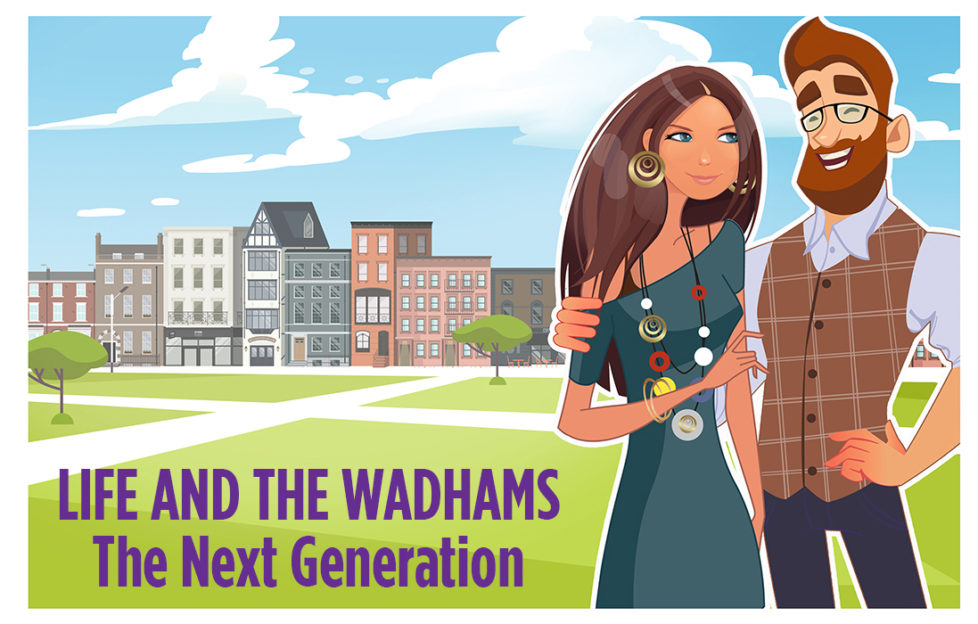 BY KAREN BYROM, www.karensbookbag.co.uk
Our best loved family, the Wadhams, first appeared in Life and the Wadhams, written by E.M. Holland, in My Weekly, March 1961 and ran for almost 30 years, finishing in February 1989.
Newly-married Mike and Polly Wadham were the stars of the show, along with crabby Aunt Clara, who occupied the granny flat at No. 23 Elderslie Terrace where the couple finally settled.
Soon they'd welcomed along three children, Jonathan, Drew and Jane (Pinky) along with a succession of dogs, cats, hamsters and goldfish.
Over the years they got up to all sorts of adventures, some fun, some thrilling, some sad, but always interesting as their lives reflected so many facets of readers' own experiences.
By the time the series ended, Mike had gone from accounts clerk to estate agent to antiques dealer, with his own shop, while Polly had found interests outside the home, including volunteering at Meals on Wheels.
Jonathan had married Anne and they were expecting their first child. Drew was studying to be a vet and Pinky had just got engaged to Jim Clark. Life couldn't be rosier.
But what are the Wadhams up to now?
We were asked so many times to bring the family back that two years ago we decided to update the series for a whole new generation!
Our new Life and the Wadhams, featured in the My Weekly Specials, retained the charm of the original series, but firmly placed it in the 21st century, as we followed the adventures of Mike and Polly's daughter Pinky Clark and her own large family.
The focus remained on No. 23 Elderslie Terrace, with Mike and Polly now living in the granny flat while Pinky, Jim and their children, Alex, Jennifer and Matty lived in the main house.
There's been drama and excitement over the years – especially when Jim and Pinky welcomed surprise baby Ruby. Their family was also expanded by lively terrier Tyson and two rescue cats, Milly and Molly.
Jim and Alex work together at the family garage, while Pinky is a teaching assistant at a nearby school. Seventeen-year-old Jennifer, the drama queen of the family, is taking driving lessons, preparing for A-Levels and working as a Saturday girl at her grandfather's antiques' shop, which he has recently sold on.
Twelve-year-old Matty is a happy-go-lucky boy, into football and computer games, and has inherited his uncle Drew's love of animals. Meanwhile, little Ruby keeps the whole household on its toes!
Alex and Natalie – the next chapter
But now Alex is engaged to Natalie and they are expecting their first baby, the house is getting just too small. It's time to move on to the next chapter of Life and the Wadhams!
Though its focus will be more on Alex and Natalie, you'll still meet all your favourite characters in Life and The Wadhams: The Next Generation. After all, what young couple starting out doesn't need the wit, wisdom and support of their large, noisy, loving family in the background!
Begin reading our monthly instalment of  Life and the Wadhams: The Next Generation here on April 16.
We hope you'll enjoy this new series – and, of course, don't forget you can read the very first Wadhams story from 1961 here.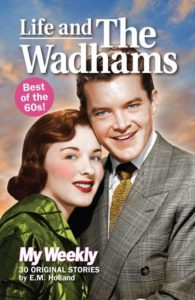 Wadhams Collection, out now!
You can also enjoy more of E.M. Holland's original stories from the 1960s in Life and the Wadhams, The Best of the 60s, a collection of 30 stories following Mike and Polly from their days as newly-weds to parents of a happy family of three.
It's available from our shop, priced £7.99.