Chicken and Cavolo Nero Tagine
---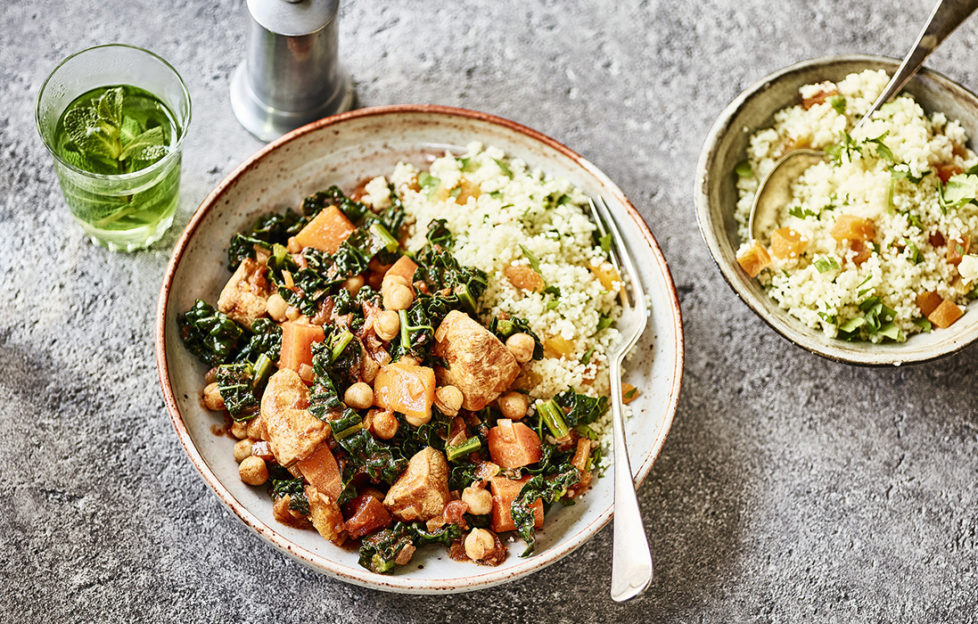 Nutritionist Pixie Turner has created this simple and speedy recipe that's high in protein, low in fat and a source of fibre. It offers 3 of your 5 a day and is high in vitamin A too!
Preparation time: 10min
Cooking time: 35min
Serves: 4
Heat the oil in a tagine dish or heavy-based flameproof casserole dish. Fry the chicken for 2-3min. Remove from the dish and set aside.
Add the onion and cook for 5min.
Add the garlic to the dish along with the spices. Stir for 1min.
Add the chicken, carrots and butternut squash. Stir for 1min.
Add the chopped tomatoes along with a can full of water, and the stock cube.
Leave to simmer for 15-20min, until the squash and carrots are quite soft.
Drain and rinse the chickpeas. Add these, the dried apricots, and cavolo nero to the dish and simmer for another 5-10min.
Season to taste. Serve with couscous cooked as per packet instructions and fresh coriander.
Cook's tips: Not a fan of couscous? Serve with rice instead. Want to make it vegetarian/vegan? Cook without the chicken and use vegetable stock. Want extra protein? Serve with yoghurt.