Mushroom & Butterbean Orzo
---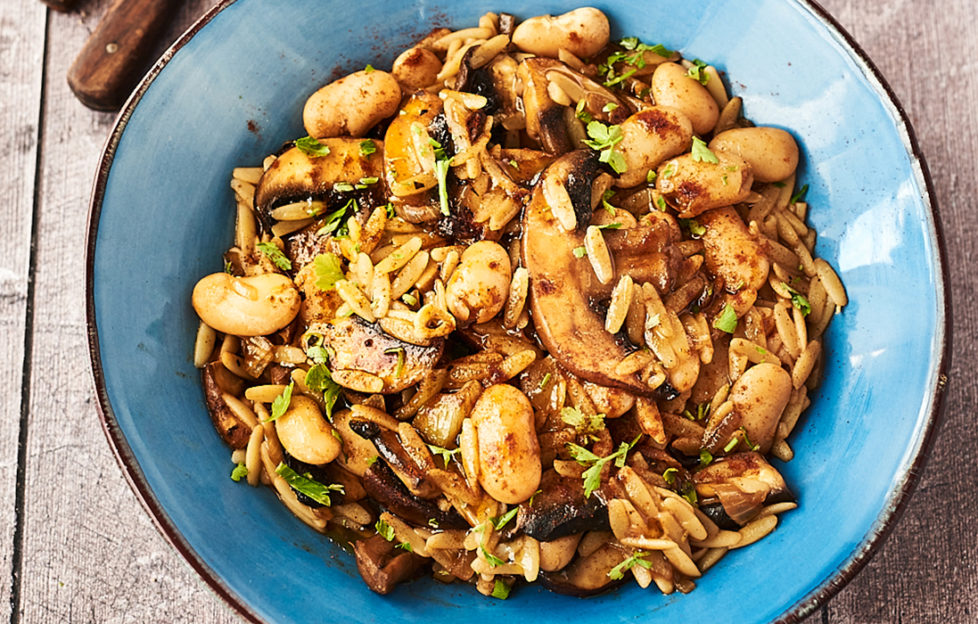 With prices rising and a smaller choice of fresh food, here's a hearty, delicious recipe from Just Add Mushrooms that makes use of store cupboard ingredients and happens to be healthily vegan too!
Bring a saucepan of water to the boil and add the orzo. Cook according to the instructions on the packet and drain, reserving about half the cooking liquid
Meanwhile, heat a sauté pan with the olive oil and add the onion, garlic and paprika. Season with salt and cook on a medium heat for about 5min until soft
Add the mushrooms, stir well and cook until soft. You could also add a splash of red wine now if you fancy.
Tip in the butter beans and tomato purée then add the orzo with the reserved cooking water. Gently mix all together and cook for a few minutes.
Serve garnished with lots of chopped fresh parsley if you have any.