Celebrate Independent Bookshop Week, June 20-27!
---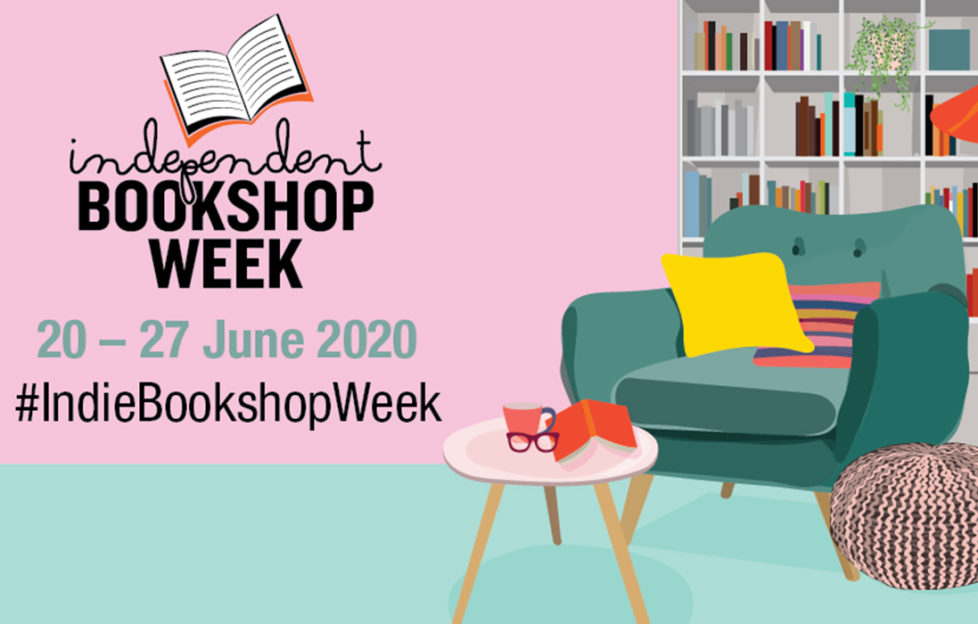 From online events with best-selling authors to virtual bookshop crawls, exciting plans for Independent Bookshop Week 2020 (June 20-27) have been revealed.
Organised by the Booksellers Association and sponsored by Hachette, the annual celebration of independent bookshops across the UK and Ireland has moved online this year.
Book lovers across the country will be given access to an exciting array of authors and books during lockdown.
The week will celebrate the role indie booksellers have continued to play in building a sense of community during the pandemic. It will also encourage customers to support their High Street by shopping locally at a challenging time for small retailers.
Virtual Events
"At Home With 4 Indies"
Meg Rosoff, bestselling author of How I Live Now, will join the series of virtual events "At Home with 4 Indies".
The Indies are booksellers from Book-ish (Crickhowell), Linghams (Wirral), Forum Books (Corbridge) and Booka Bookshop (Shropshire).
Since lockdown began, the series has included guests such as Joe Wicks, Robert Webb, David Baldacci and Marian Keyes. It offers all book lovers a new, special kind of author event.
The event with Meg Rosoff will be live on the At Home with 4 Indies Facebook page on Tuesday, June 23 at 8pm.
Maggie O'Farrell, bestselling author of the Women Prize nominated novel Hamnet, as well as The Hand That First Held Mine, Instructions For A Heatwave and many more, will join At Home with 4 Indies on their Facebook page on Friday, June 26 at 8pm.
Meg Rosoff Talks About Her New Book
Meg will also be online with her local indie bookshop The Aldeburgh Bookshop (Suffolk) and Arts Editor of ITV News Nina Nannar, talking about her latest book The Great Godden. The event will be streamed on the Aldeburgh Jubilee Hall website on Thursday, June 25 at 7pm.
Cressida Goes Exploring Bookshops…
Cressida Cowell, Waterstones Children's Laureate, will hold a virtual bookshop tour on her social channels, featuring a different indie every day for the duration of IBW.
Bookshops confirmed so far are
Mainstreet Trading (Melrose)
Little Ripon (North Yorkshire)
Silverwood Events (Kirkham, Preston)
Mr B's Emporium (Bath)
…So Does Damian…
Damian Barr's Literary Salon will host a virtual Bookshop Tour during Independent Bookshop Week across all their social platforms, celebrating some of the best indies from across the UK.
Every day at 4pm Damian Barr will go live on Instagram with a different independent bookshop, getting a glance at their bookshelves, discussing their ethos, how they've coped with lockdown, their favourite books, and more literary loveliness. Follow @damianbarrliterarysalon on Insta and keep an eye out at 4pm each day to join in!
…And The Romantic Novelists
As it celebrates its 60th anniversary, the Romantic Novelists' Association – a long-time friend of My Weekly! – is partnering with Independent Bookshop Week to host a virtual bookshop crawl, with bookseller interviews and book recommendations throughout the week.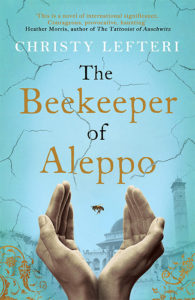 National Reading Group Day
To celebrate National Reading Group Day, which lands on the first day of Independent Bookshop Week, The Reading Agency will be encouraging reading groups across the UK to read The Beekeeper of Aleppo by Christy Lefteri.
There will be a discussion with the author on Facebook on Saturday, June 20.
Strong Voices On Topical Issues
Steve Chambers and Luan Goldie, co-authors of Resist: Stories of Uprising, a collection of stories and essays exploring two millennia of British protest, will be do a Facebook Live event with Bookmarks Bookshop (London) on Friday, June 26.
Luan Goldie and Julia Bell, novelist, essayist, poet, creative writing course director and author of Radical Attention, will be taking over the social channels of Newham Bookshop (London) and sharing their favourite books available to purchase from Newham.
Join author, feminist and political activist Esua Jane Goldsmith, author of the memoir The Space Between Black and White, for her event via Zoom with October Books (Southampton) on Thursday, June 25 at 7pm. To register for the free event and for more information, please click here.
Skyes & Savidge Book Club, the official Independent Bookshop Week Book Club for 2020 with radio and TV presenter Melanie Skyes and influencer Simon Savidge, will hold a special session discussing Graceland by Bethan Roberts on Thursday June 25,
Booktuber Lauren and the Books will be hosting a special Indie Bookshop Week #cosyreadingnight on Saturday June 27 between 7 and 10pm.
Indie Bookshops And Publishers Pair Up
To underline the many ways in which small businesses are supporting each other at this difficult time, IBW will see independent bookshops across the UK and Ireland being "twinned" with indie publishers. Link-ups include:
Saraband Books (Glasgow and Manchester), indie publisher of fiction, nature writing, and environmental reads will be twinned with Sam Read Bookseller (Grasmere, Lake District).
Publishers of "the best of Chinese literature", Sinoinst Books (West Sussex) will be promoting Sussex indies Steyning Bookshop (Steyning), Much Ado Books (Alfriston) and Kemp Town Bookshop (Brighton) throughout the week via its social channels.
Indie publisher Wrecking Ball Press (Hull) will be partnering with The Rabbit Hole (Brigg) and will be hosting virtual events with a selection of their authors, providing signed titles and more.
Bluemoose Books (West Yorkshire) is pairing up with Bookish in Crickhowell, Forum Books in Corbridge, Drake in Stockton, The Book Corner in Halifax and Kenny's in Limerick.
"The beating heart of publishing"
Emma Bradshaw, Head of Campaigns at the BA, said, "We couldn't be more delighted by the enthusiasm for Independent Bookshop Week 2020 from across the book trade.
"In this immensely challenging time, we hope that book lovers across the country will enjoy the many fantastic online events and exclusive editions on offer from indie bookshops, while remembering to choose bookshops and shop local."
Damian Barr added, "Indie bookshops do so much for readers and writers — they're the beating heart of publishing. It's a joy to be able to celebrate a different indie every day for a week, in addition to our Indie Bookshop of the Month feature on Salon.
"I've been desperate for a bookshop browse during lockdown, so this will give people a chance to get among the shelves again."
For updates and to join the conversation on social media, follow @booksaremybag and #IndieBookshopWeek.