Q&A with Author Nydia Hetherington
---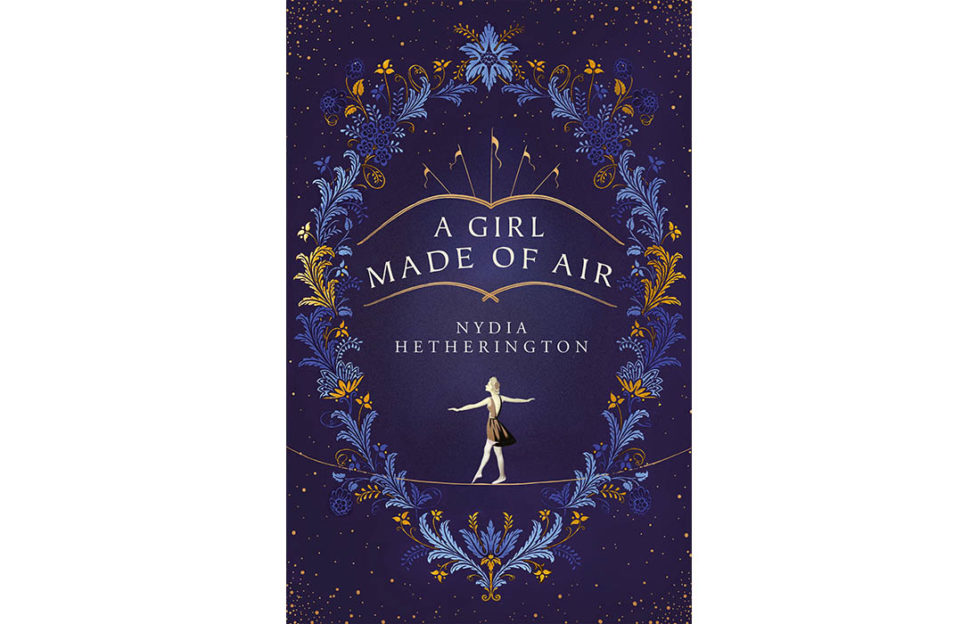 In our next issue of My Weekly (on sale June 23-29) all our fiction stories are written by some of this year's best and most inspiring debut authors. Here, author Nydia Hetherington, talks to us about her writing inspiration, her love of the circus and her next project.
Don't miss Nydia's wonderful short story, The Rowan Tree, in My Weekly on Tuesday June 23.
---
When did you first start writing fiction?
I started in 2009. I'd just returned to London after almost a decade living in Paris. It was a strange time, having nowhere to live and staying with a friend. I suppose it was a time of renewal. In Paris I'd been running my own theatre company. My theatre work was devised, unscripted, and often entirely physical. Without the outlet of a rehearsal room and fellow performers, I took to the page. I filled notebooks with bits of prose and story ideas. Then I started writing in a more formal way on my laptop and found I couldn't stop. It was a revelation, like this was what I should've been doing all along.
Tell me a bit about your journey to getting your first novel published?
Oh, it's a long story! Following a few creative writing classes, I did a degree in the subject at Birkbeck University. That's where I started writing A Girl Made of Air, although it had a different title back then. Alongside studying part time, I was working in a shoe shop. So, I wrote in an ad hoc way, making it a drawn-out process. After graduating with a first in 2015, I pulled the bits of the novel together to create a first draft. Then came a couple of years of re-writes before sending off to agents. By that time, I was working in an art gallery, so still had to find time to write. Next comes a story often told, full of rejections and near misses. I eventually found my wonderful agent Samar Hammam of Rocking Chair Books Literary Agency, and after a few more re-writes, Samar submitted to publishers. There were some hiccups (some rather bigger than others!) but here we are. It's been a long and sometimes painful journey. But absolutely worth it. Quercus are an amazing publishing house. I still pinch myself every day.
What inspired the idea for your first novel? Tell me a bit about what you hope readers will love about it…
I knew my debut novel would be steeped in fairy and folk tales. They have been my passion from childhood. My first memories are of living on the Isle of Man and being told about the fairies. Those stories stuck and I have dreamed about them ever since, even though we left the island when I was still small. As someone who trained and worked in physical theatre and clowning, the circus aesthetic is very alluring. Circus is perfect theatre. I wanted to write about the grimy side of 'the spectacle'. As a performer, backstage I've experienced a lot of grime and muck. The magic of theatre, of course, is that the audience never see behind the curtain. What could be a truer representation of that than a big top in a muddy field? Plus, honestly, I LOVE the circus! I hope readers will enjoy how the women in the novel share their stories, how they live with them, how they change them, even. Essentially, it's a book about stories. Not just fairy and folk tales, but human stories, our stories. I hope readers will fall in love with these characters. For all their faults I've tried to give them the essence of something beautiful, which in the end, for all their storytelling, is their humanity. I hope readers will love them for it.
Tell me about authors who inspire you and books which have made a particular impression on you…
There's an endless list. I'll try to narrow it down! Wuthering Heights by Emily Bronte was my first love affair with a novel. I grew up in Yorkshire, so it's possible that was a factor. Really, it was the darkness of the book that grabbed me. I'm very fond of the gothic. Another classic that got to me early on was Mary Shelley's Frankenstein. Oh, the monster! I loved him. Among my favourite authors are Toni Morrison, Gabriel Garcia Marquez, Katherine Dunn, Isabel Allende, Angela Carter, Margaret Atwood, Salman Rushdie, Haruki Murakami, Hannah Kent, William Blake . . . like I said it's endless. Although not an author I do have to mention the person who has made the biggest impact on me, both creatively and in life in general, and that's David Bowie. I was a massive Bowie freak as a teenager, completely obsessed. His final album Blackstar is, I think, one of the greatest works of modern times.
How did you feel when you heard the news that your first novel had been accepted for publication?
I cried. There have been a lot of tears.
What tips would you give to aspiring novelists?
Don't give up. Keep writing, even on days when you don't feel like it.
Where do you find your writing inspiration?
I find it everywhere. In places; in people; in folklore and myth; in feminism; in the fight for social justice; in words and sentences; in music; in nature; in food. Inspiration seeps through every facet of life. I think if we look for it, we will find it.
What's next? Are you working on another book?
I'm halfway through a novel. It's based in Peckham, South London and it may or may not involve angels. Although for the last few months, due to lockdown, I've taken a step back from it. The pandemic has changed the way I work. Like everyone, I'm feeling emotionally fragile. My focus is shot to pieces. So, I've turned my hand to writing short stories. I've done a few, all based on the lore of trees. I'm really enjoying writing in the short form, it's not something I've done a lot of, and honestly, I'm doing it for fun. It's keeping me going. I don't doubt I will be itching to get back to my novel soon, but for now, I've got my head in the trees.
A Girl Made Of Air by Nydia Hetherington, Quercus, HB, £14.99, out September 3.