Christmas Fiction: BK Borison
---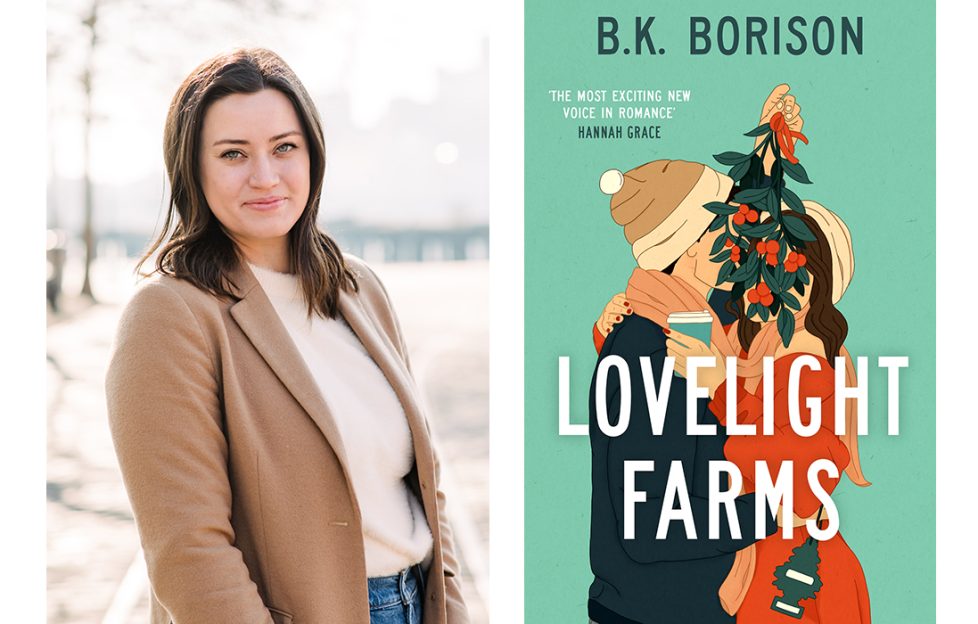 Author BK Borison
Catch up with some of your favourite authors as they reveal their new Christmas releases – and you can win all the books from the series here!
This time it's the turn of BK Borison to tell us more about Lovelight Farms…
Can you tell our readers about your latest book?
The Lovelight series is a set of seasonally inspired stories that centre around a Christmas tree farm. The first book in the series, Lovelight Farms, is about Stella and her failing farm. She enters a contest to bring in some much-needed funds, but writes on the application that she owns it with her boyfriend. Without an actual boyfriend in sight, Stella enlists the help of her best friend, Luka. Sparks fly.
Why do you enjoy writing about the festive season?
There's a magic with the holiday season that's an absolute delight to tap into. Getting to play with nostalgia and holiday joy is a phenomenal backdrop for a romance.
Why do you think readers enjoy reading Christmas-themed novels so much?
I think people love getting a taste of holiday magic with their books. It's the perfect season to cosy down in front of a fireplace with a warm coffee and fuzzy blanket while the snow falls outside and Christmas music plays on the radio. There's just something about it that feels inherently good.
What inspired you to first start writing about Christmas?
I knew I wanted to write a season-inspired series and I knew I wanted winter to centre around Christmas. I've always loved holiday stories and knew that I wanted to take my first step as a romance writer with a holiday-themed book.
What books or authors (Christmas or non-Christmassy) are some of your influences?
I love Kate Clayborn. I think her work is poetic and does a lovely job of setting the scene. Chloe Liese is another huge inspiration. The care with which she crafts her stories and characters is incredibly heartfelt.
If you're writing about Christmas during the spring or summer months, is there anything in particular you do to get into the spirit?
I play A LOT of Christmas music and eat my fair share of candy canes.
When the world is particularly tough, do you think there's more of a need for these kinds of novels?
Absolutely. Books as a form of escapism are incredibly powerful. It totally makes sense to me that people would want to disappear into a world that is infinitely more kind, accepting, and joyful.
How do Christmas novels fit in with the rest of the literary world – what is their place and how do you think they can maintain it?
I think they fit in just the same as any other subgenre. There is certainly an uptick in demand around the holiday season, but I see people picking up Christmas books year-round. There's no time limit or quantifier on when someone can enjoy reading something. I see it as a valid subgenre that has just as much merit as any other.
What do you take away from writing festive stories?
Joy. A whole bunch of it.
Lovelight Farms by BK Borison is out now and available from Amazon (Pan, PB £8.99)
---
Also in the series…