Caramel Mess
---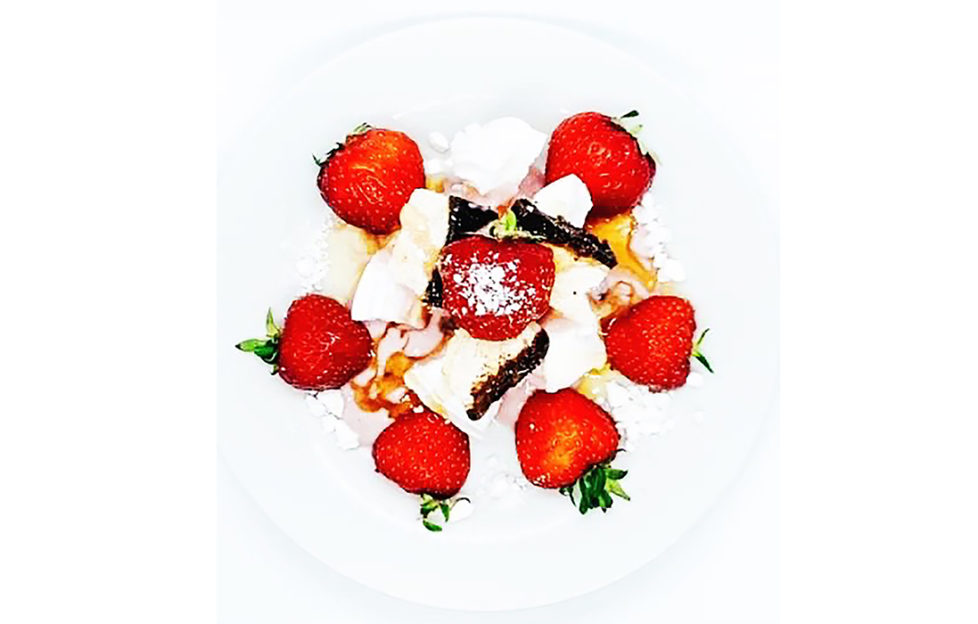 An easy dessert that tastes so delicious – and from Aug 11-17 you can win The Protein Bakery cake slices used in this recipe!
Cooking time: 50min
Preheat oven to 120°C and line your baking tray.
Whisk egg whites and vanilla until glossy stiff peaks form.
Fold in protein powder and baking powder very gently, keeping as much air in the mix as possible.
Pour the mix onto your tray and place in oven.
Bake for 50min
Remove from the oven and allow to cool.
Break your meringue into pieces and layer with fat free Greek yoghurt, berries and Millionaire Slice.
Finally drizzle with your favourite zero calorie syrup.