Laura Kemp Talks About Her Latest Book
---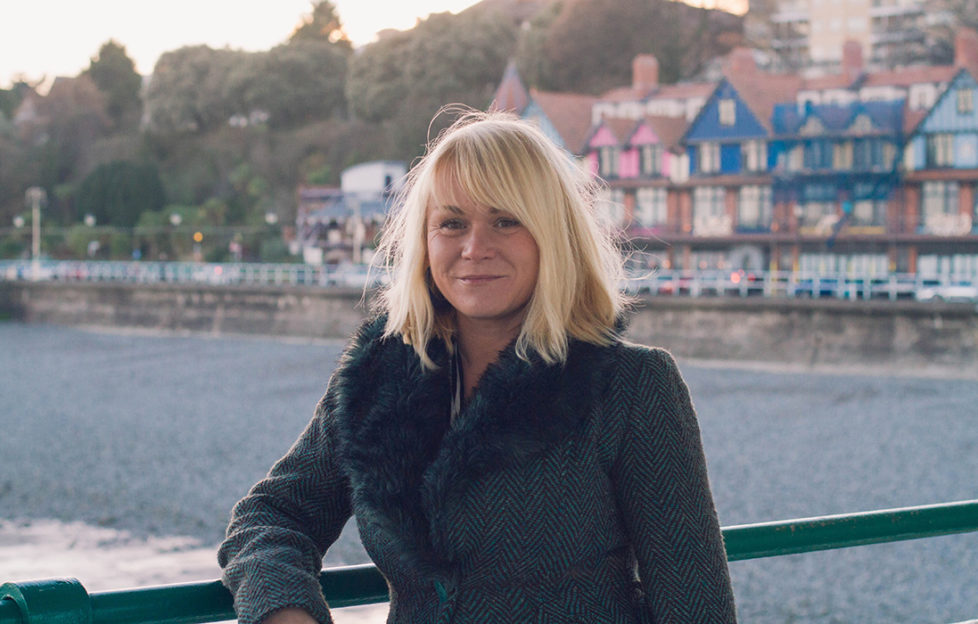 Author Laura Kemp
Laura's latest release, Under A Starry Sky, is out now and we caught up with the author to discover more about her uplifting and romantic story of three old friends, whose lives cross once again. Laura has also written an exclusive short story in this week's issue of My Weekly, on sale Aug 18-24, 2020 – don't miss it!
---
What do you hope readers will love about your latest book? 
When I read feel-good fiction, I know it's a belter if I feel uplifted at the end. But I only get that if I believe in the story and take the characters to heart – I need to root for them, feel their sadness and cheer for their happiness, as they navigate life. There has to be a bit of escapism, some romance, lots of laughs and a sense of satisfaction at the people solving their own problems as well as allowing others to help. I want to feel warm in my heart, as if I'm living in the community itself and to gasp out loud at the twists and turns. It's a very tall order but that's what I'd love my readers to feel when they get to know Wanda, Annie and Lew, three old friends whose paths cross again one summer in Under a Starry Sky. The ultimate would be that burst of the heart on the last page.
Can you tell us about the setting, and why you chose that location?
I absolutely love escaping to the incredible Welsh countryside – whether it's the sea or the hills, because it's always breathtaking. I went on a walk in the west of the Brecon Beacons to a stunning deep blue lake called Llyn y Fan Fach. It's cradled by soaring mountains and when we'd reached the top and looked down, I knew instantly that this was the perfect place to set Under a Starry Sky. I could just see my campsite and tear-shaped water, both hugged by the mountain. I used a bit of artistic license and moved the lake – and its Lady of the Lake legend – to a more central area known as the Desert of Wales, where it's so remote there are more sheep than people. It meant the community of Gobaith, which translates as hope, was very close so when a fire rips through Wanda's family campsite one night the villagers would suffer as one and then years later seek a way together to move on.
Where do you find your writing inspiration?
It's such a hard question! It can come from anywhere but you never know from which direction until it taps you on the shoulder and whispers in your ear that this character could have a certain story, this place could be a great setting and how about adding in x and y for good measure! I think it comes from an interest in listening to people's stories, soaking up what's around you, reading lots and letting things simmer away until it creates a little world in your head that you want to live in.
From the books you've written, do you have favourite characters?
I always have a soft spot for one of the characters in my books and this time it's Annie, who's had the worst upbringing and marriage going, and her dog Teg of course. It was wonderful to see her fight back and do things for herself and create a friendship with Cockney Spike and his son.
Tell me about authors who inspire you and books which have made a particular impression on you…
This is easy! The feelgood fiction family has so many wonderful writers including Milly Johnson, Lucy Diamond, Mhairi McFarlane, Jenny Colgan, Jill Mansell, Cathy Bramley… I could go on and on, but what they all have in common is a way of sticking you smack bang in the story so that you're quickly invested in the heroes and heroines and then taking you on a rollercoaster of emotion, so you're crying one minute and laughing the next. Everything they have written and so many more in the rom com genre make an impression on me.
What tips would you give to aspiring novelists?
Write! Don't think about doing it, just write! That's the battle, to get the words down. It's daunting and we all suffer from a lack of confidence but if you don't sit down and bash it out, whether before breakfast, in your lunch hour or late into the night when the house is quiet, then it will never be a book. It doesn't have to be perfect, the editing can come later, the crucial thing is to get the words down and then you have a novel in the making. Like going for a jog, you might fear it, you might dread it, you might think you're going to be useless but once you get out there, you will always feel you've achieved something afterwards.
What's next? Are you working on another book?
Yes! I'm almost at the end of the first draft of my next book which is out next year – it will be, I hope, a charming rom com that'll make your heart sing. That's the intention anyway!
Under a Starry Sky by Laura Kemp is published by Orion, £8.99 and is available now from Amazon.
---
We regularly chat to big name authors, and feature their exclusive short stories in the weekly mag. Head over to our archive to catch up with your favourites.
Laura's story, Footloose And Fancy Free, is in our latest issue, out now!