Get Your Feet Summer Sandal Ready
---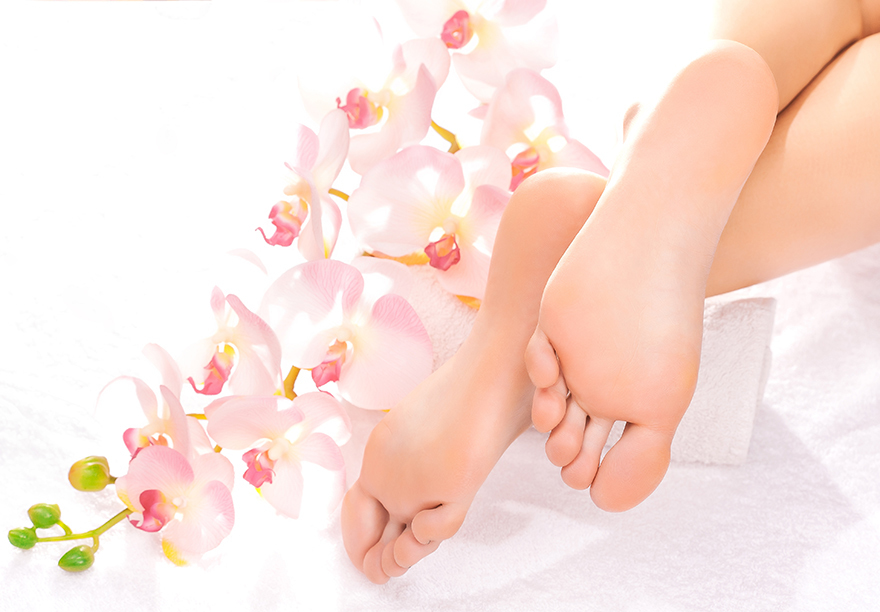 Rebecca Cornthwaite, Head of Podiatry Operations at Shuropody, shares her top tips to help get your feet looking and feeling great this summer. And why not enter our great competition running from Aug 25-31, 2020, to win foot care products and a voucher for Shuropody, too?
Preen & pamper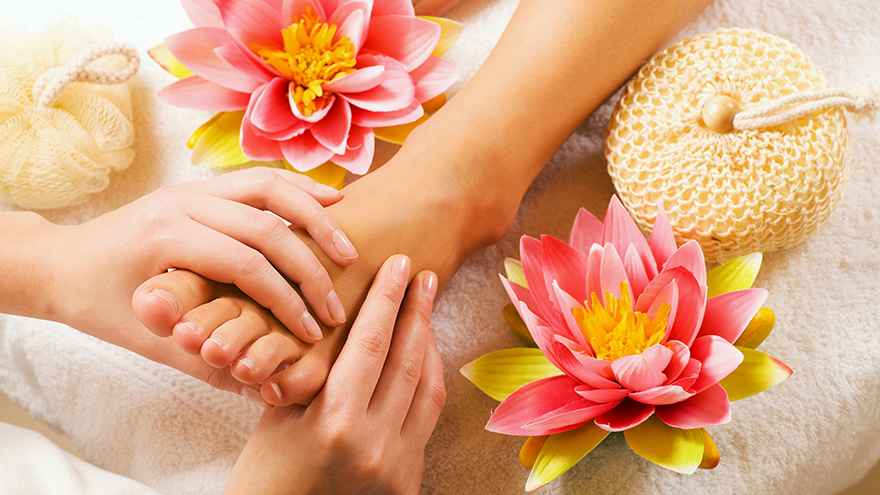 A professional podiatry treatment is an excellent way to get our feet summer ready! Treatments typically involve removing hard skin and calluses on problem areas such as the heels and toes, removing painful corns, and trimming down nails. A little bit of pampering will leave feet soft, conditioned, and feeling fantastic.
You can also top up your footcare at home between appointments by using a foot file or pumice to reduce any hard or cracked skin, follow this up with a good quality foot cream such as Flexitol. It's always best to use a cream specifically designed for feet as these usually have a higher concentration of urea which helps the moisturising ingredients penetrate deeper into the skin and makes them extra effective at tackling cracked heels and calluses.
Try using your foot file after a bath or shower as the skin will be softer and easier to file, and if your feet are very dry or cracked, apply cream and pop on a pair of cotton socks overnight to really boost the moisture levels.
Love your nails
Discolouration and thickening of the nails can happen naturally as we get older, but in warmer weather we all want our feet to look their best for our sandals! Your podiatrist can help reduce nail thickness which in turn can help improve the condition and overall look of the nail. You can also treat yourself to a pop of colour with a nail varnish specifically designed for good nail health, such as Dr Remedy, which contains tea tree oil and biotin among other active ingredients to help nourish and treat your nails.
Home treatments
Conditions such as athlete's foot and fungal nails can be unsightly and uncomfortable, especially in warmer weather, but the good news is there are lots of options available to help combat them. Topical treatments such as Scholl's Athlete's Foot Spray are very effective for applying direct to your feet and also to treat footwear – this should help to banish the infection for good.
Fungal nails are often identified by discolouration or a change in texture (such as crumbling or flaking nails). Try treatments such as Emtrix, which are easy to apply at home and with regular applications can help revitalise your nails and bring them back to their best condition.
Best foot forward
Comfortable and well-fitting footwear is key to good foot health, and as many of us will now be getting back into work and activities after an extended break it's more important than ever to make sure our feet are supported correctly – and yes, the same applies to our sandals too!
Make sure you match the shoe to the activity: flip flops will leave your feet tired and uncomfortable if you're walking for long periods for example, but a fitted sandal will provide the support and cushioning you need whilst also keeping your feet cool. Or pick a pair of comfortable trainers for longer distances.
Comfort footwear brands such as Josef Seibel and Rieker have a great range of summer sandals which are podiatrist approved and provide excellent cushioning and support, so they are perfect for the warmer months.