Pulled Mushroom Burger
---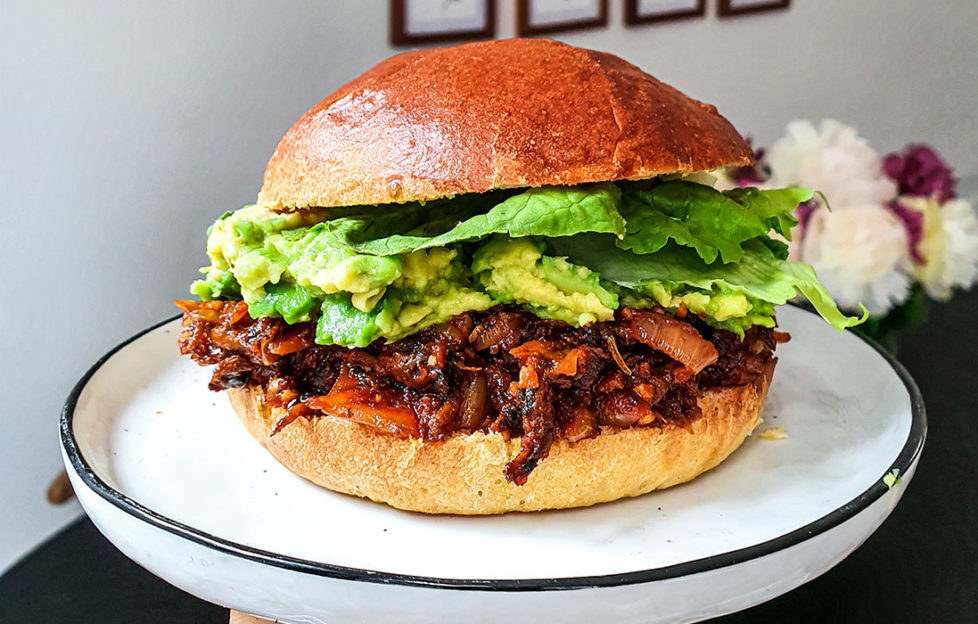 Super-tasty and loved by vegans and vegetarians, mushrooms are also now a superfood! Nutritionist and author Madeleine Shaw explains, "High in antioxidants, mushrooms are a significant source of vitamin D, a key vitamin essential in supporting a normal immune system."
Research commissioned by The UK & Ireland Mushroom Producers revealed 25% of us aren't getting our daily recommended vitamin intake. Latest NHS advice urges the public to consider doubling their vitamin D intake to 10 micrograms a day.
Madeleine explains that eating just eight medium-sized vitamin D-enriched mushrooms a day would give the RDA. "If you can only find regular mushrooms, here's a tip: place them on the windowsill on a sunny day and in an hour or two they become a source of vitamin D."
Preparation Time: 10min
Cooking Time: 20min
Serves: 2
Remove the mushroom stalks and turn upside down so the top is facing down on a chopping board. Shred the mushrooms using 2 forks.
Fry the onion in olive oil for 5min. Add the spices and shredded mushrooms, season and fry for a further 5min. Next add the tomato, maple syrup and vinegar. Simmer on a low heat for 10min.
Mash 1/2 the avocado and season. Assemble the burger with the mushroom mixture, mashed avocado and lettuce.