Shock! Women Spend More Time Online Than Men
---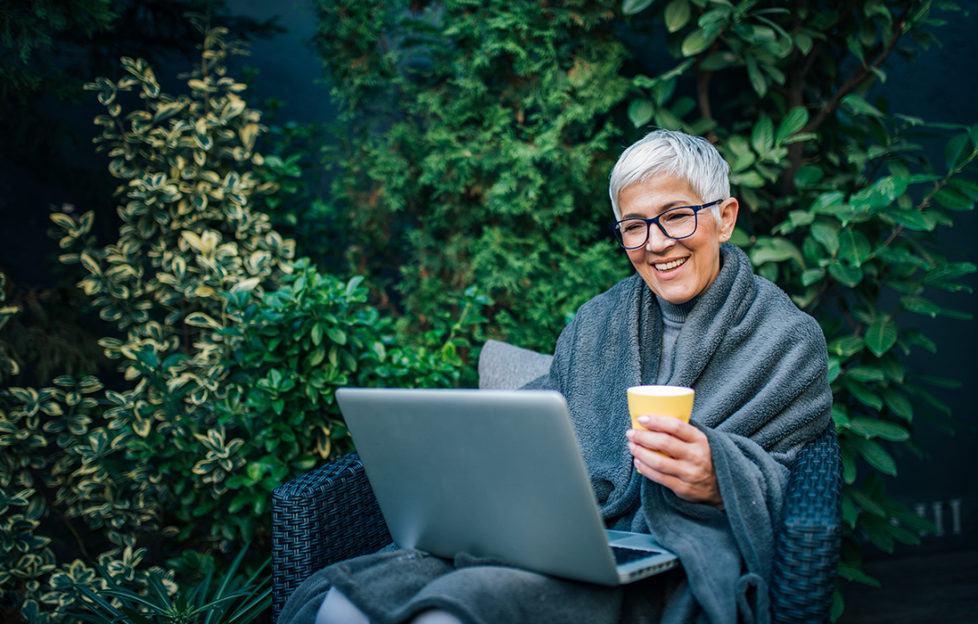 Pic: Shutterstock
According to new research, women are spending more time online than men are!
However, as the 'new normal' means our homes increasingly become technological hubs, women are taking a back seat when it comes to home technology. Many say they feel out of their 'digital comfort zone'.
According to new research from cyber-security experts Kaspersky, 52% of females admitted to spending more time online since the start of the pandemic, compared to 44% of men.
However 80% of men said they take responsibility for technological decisions at home, compared to 59% of women.
32% of females agreed My 'screen time' is probably a little higher than I am comfortable with. That compares to 22% of men.
The research reveals 81% of UK households have at least one device always connected to the internet. More than half (56%) always have multiple devices connected.
On average, people spend almost a fifth of their day online. That's 4 hours 14 minutes for men, while women spend just over 4 and a half hours per day.
So what are we (and they) doing online?
There are some interesting differences in what we use that online time for, too.
67% of females spend time on platforms such as Instagram, TikTok, Twitter, Facebook, compared to 55% of men.
50% of women spend time speaking with friends and family on video calls, compared to 41% of men.
60% of women spend time online shopping compared to 55% of men
24% of men spend time online dealing with financial matters and banking, compared to 18% of women.
Psychologist Dr Berta Aznar Martínez comments, "Traditionally new technologies have been considered a man's domain. It is said that men are more talented at science and technology, while women are better at arts or jobs that involve caring.
"These gender stereotypes impact hugely on our self-concept, with women and men acting accordingly. Fortunately, things are changing. Many women are becoming much more skilful at using new technologies and taking charge of this area in the home."
4 steps to your own digital comfort zone
The research, which explored digital comfort zones, revealed that women interpret this to mean feeling safe and secure online.
To help create your own digital comfort zone, follow these 4 tips to help keep your devices and personal information protected on the Internet:
Take your online privacy seriously
Don't share (or permit access) to your information with third parties unless absolutely necessary. This will minimise exposure and the risk of it falling into the wrong hands.
Keep your services and applications up to date
Be sure to install the latest patches and updates. This way, your device remains protected against the latest threats.
Always check permission settings on the apps you use
Limiting the permission settings will minimise the likelihood of your data being shared or stored by third parties – and beyond – without your knowledge. You might end up giving consent by default – so it is always worth double checking before you start using an app or service.
There's no substitute for strong and robust passwords
Use a reliable security solution like Kaspersky Password Manager to generate and secure unique passwords for every account and resist the temptation to re-use the same one over and over again.
To find out if any of the passwords you use to access your online accounts have been compromised, use a tool such as Kaspersky Security Cloud. Its account check feature allows users to check their accounts for potential data leaks.
If a leak is detected, this will provide information about the categories of data that may be publicly accessible so that the individual affected can take appropriate action.
The full report More Connected Than Ever Before: How We Build Our Digital Comfort Zones, can be viewed here.