Make Space For A Comfy Home Office
---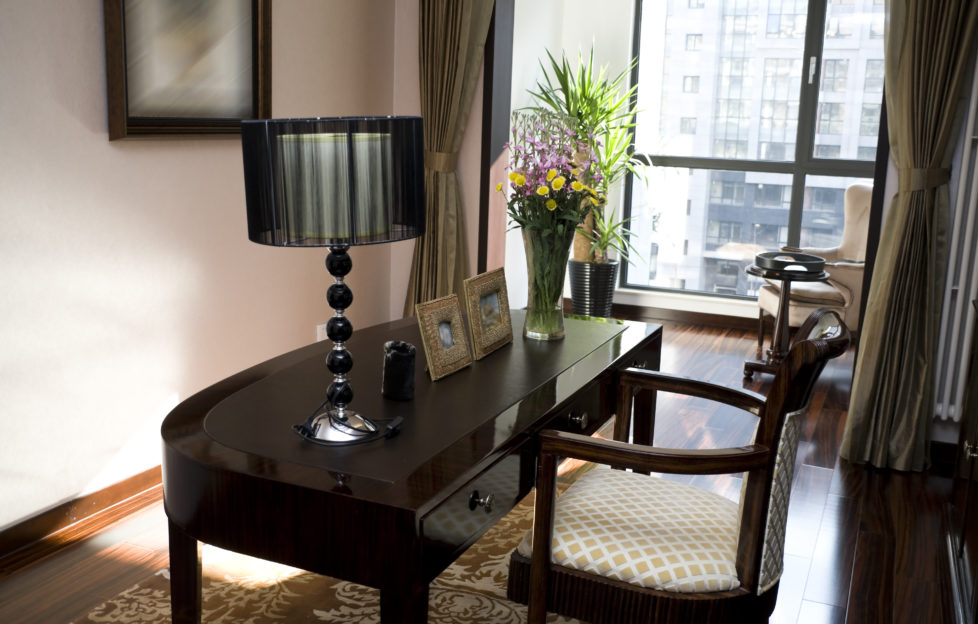 pic shutterstock
While working from home is now the new normal, for most it's not possible to invest in a larger home-working space. Living in a small apartment or house means the multi-use spaces need to be more flexible. With this in mind, international designer Benji Lewis from Zoom That Room, shares simple tips on how you can effortlessly make space suitable for both home-working as well as down-time, without compromising on style and keeping you motivated all day long.
Plan Your Space
Space planning is crucial – "identify spaces that work for you for 'work time' and try to keep this separate from the space that you use for 'downtime'."
Lighten Up
"If your work time takes place during daylight hours, try and arrange that your work station has natural light, but back this up with artificial desk light so that you're never lacking on the light front – winter afternoons can be brutal."
Get In The Zone
"A way to indicate that an area is for downtime is to zone your space, this could be via a new furniture layout if required. For example, it might be to add a rug to that area – a soft surface under the foot for that end of the day feeling of comfort."
Task Lighting
Focus on task lighting for the 'office' space – "this is key so that you can concentrate clearly in the day. Then focus on ambient lighting for downtime space – a neat floor light besides an armchair is lovely."
Are You Sitting Comfortably?
Ensure that your comfort is really worked out – "ensure that you have a desk chair that supports you appropriately – nobody wants back pain; for the end of the day try and find a really comfortable armchair, but keep it neat – big scrolly arms and large additional back cushions can look a mess. A comfortable seat and a couple of scatter cushions should suffice."