Goodbye, Handfuls Of Pills – Try These All-In-One Health Boosters
---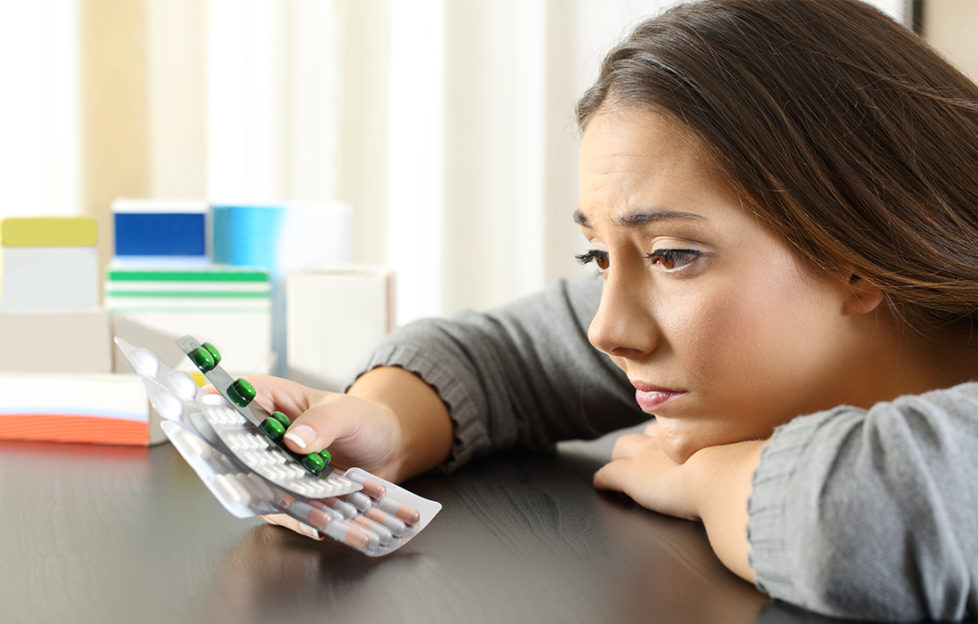 Are you tired of swallowing dozens of supplement pills, or adding ingredient after ingredient to your smoothie?
I remember being astonished, as a child in the early 1980s, that my mum's supplement pills formed a circle all the way round her saucer at breakfast time. Back then, Iron Jelloids, wheatgerm oil and odourless garlic featured prominently.
Today, there are ever more natural, health-boosting micronutrients available. Personally I favour ground linseed, spirulina, magnesium and Vitamin E. But it's difficult to pick out just a few when we wonder whether they might all benefit us!
So here's a selection of nutrient-packed, multi-tasking products which make it easier to support your health with a tailored combination of ingredients…
Easing Arthritis And Joint Pain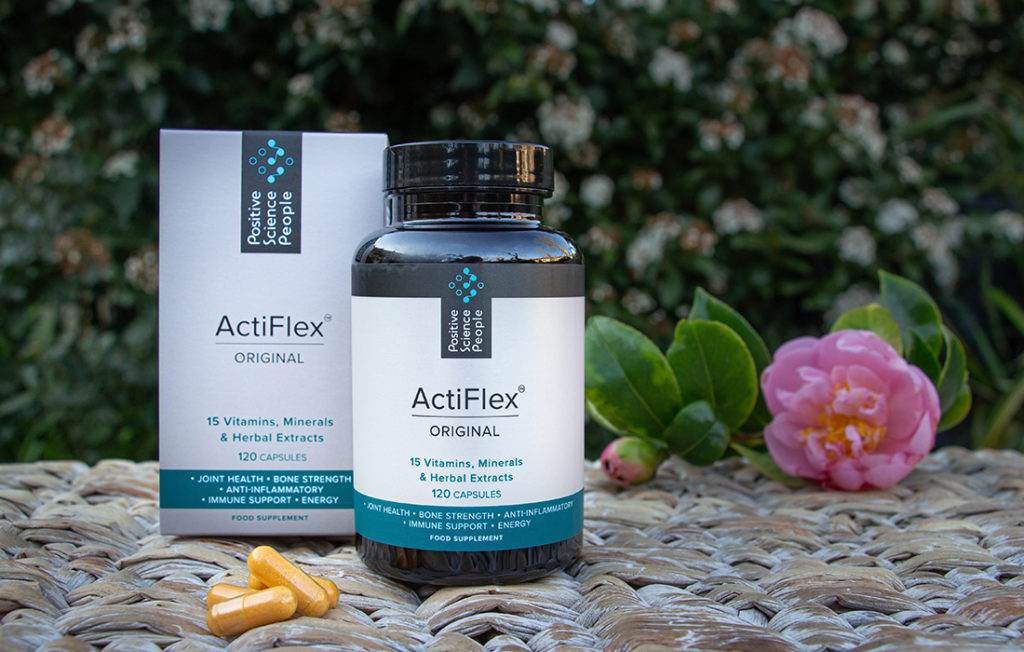 ActiFlex was created by Sandra Witzel after she was struck down by arthritis in her early 30s.
Determined to fight back from the condition, she began taking 15 different supplements including curcumin (from turmeric), Vitamin K2, manganese, copper, Vitamin C and 10 other nutrients that have shown benefits for different areas of the body such as bones and tendons.
They helped. But 15-plus types of pill per day? There had to be an easier way!
Using her personal experience and the latest research, Sandra founded the company Positive Science People to produce ActiFlex, an all-in-one, evidence-based supplement. In each capsule (dosage is 4 a day) are the optimum proportions of these minerals and vitamins, aimed at easing the symptoms of others living in chronic pain.
ActiFlex costs £28.00 for 30 days supply (120 capsules), from Positive Science People and Amazon.
Boosting Emotional Wellbeing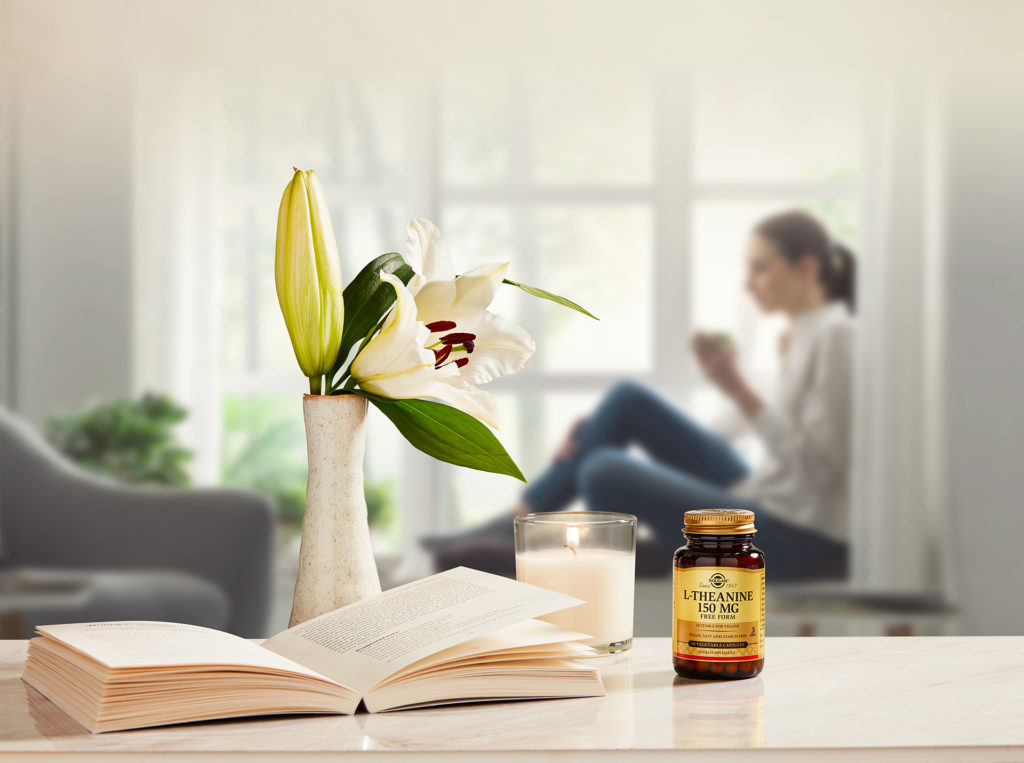 Trusted supplement brand Solgar have turned their attention to remedies for emotional health to tackle the stresses of "the new normal".
Adaptogens are a select group of herbs (and some mushrooms) that are thought to support the body's natural ability to deal with stress. They are so called because of their ability to "adapt" their function according to the body's specific needs. These may be physical, chemical or biological needs.
Rhodiola is thought to be one of these adaptogens. Solgar's Balance Rhodiola Complex includes nourishing nutrients and antioxidants including vitamins B5 and B6, which may help reduce fatigue. For good measure there's a dose of Vitamin C to support your immune system.
5-Hydroxytryptophan (5-HTP) is an amino acid naturally produced by humans. Your body then uses it to produce serotonin, a chemical messenger that sends signals between your nerve cells. It regulates a whole host of functions including mood, appetite and sleep.
Research suggests that 5-HTP may help
shorten the time it takes to fall asleep
increase sleep volume
improve mood
ease symptoms of stress and anxiousness which can in turn interfere with sleep.
Solgar's 5-HTP formula is combined with Vitamin B6, which contributes to the reduction of tiredness and fatigue. Valerian, traditionally used to reduce symptoms of anxiety and promote quality sleep, is also a component.
Rhodiola Complex and 5-HTP Formula are available from www.solgar.co.uk. Prices start from £13.50 in the UK/ €19.25  in Ireland from selected retailers.
"Fuel For Wellness Warriors"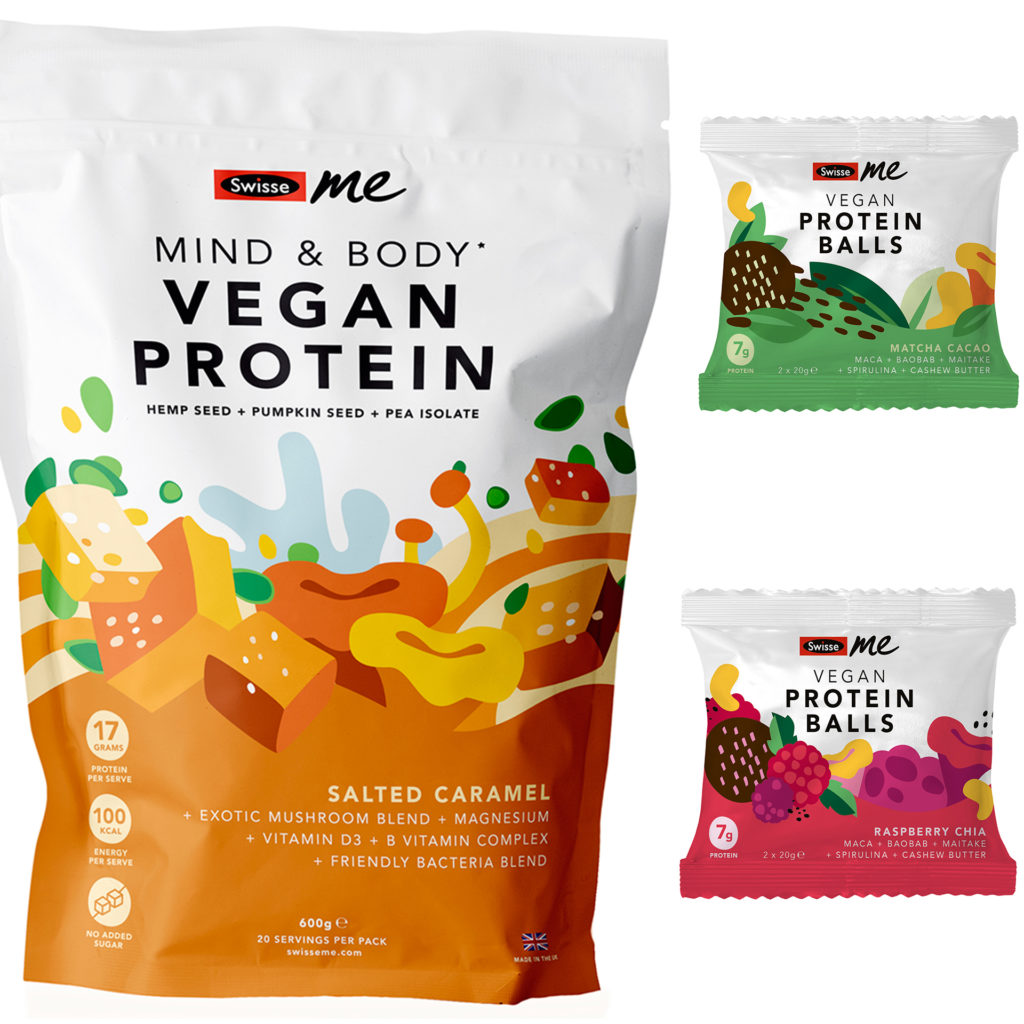 With so many daily demands on our health, it's not surprising that our levels of essential nutrients can become depleted.
Health and wellness brand Swisse Me has launched its first range of high-fibre, plant-based protein powders and protein balls enriched with vitamins, minerals and fibre.
As well as providing the body with a plant-based protein blend (hemp seed, pumpkin seed and pea), Swisse Me has also created a unique protein powder that focuses on the mind and body. It enriches the body with vitamins and minerals (Magnesium, B1, B2, B3, B5, D, B6, B7, B9 and B12) and live cultures.
Swisse Me protein powders are available in four delicious flavours – Vanilla Cinnamon, Cacao Hazelnut, Raspberry Strawberry and Salted Caramel. A Variety Sample Pack is priced at £15.99 for eight 30g packs.
Once you've settled on your favourite flavours, you can buy 600g powders for £29.99 from swisseme.com.
One Product, So Many Potential Benefits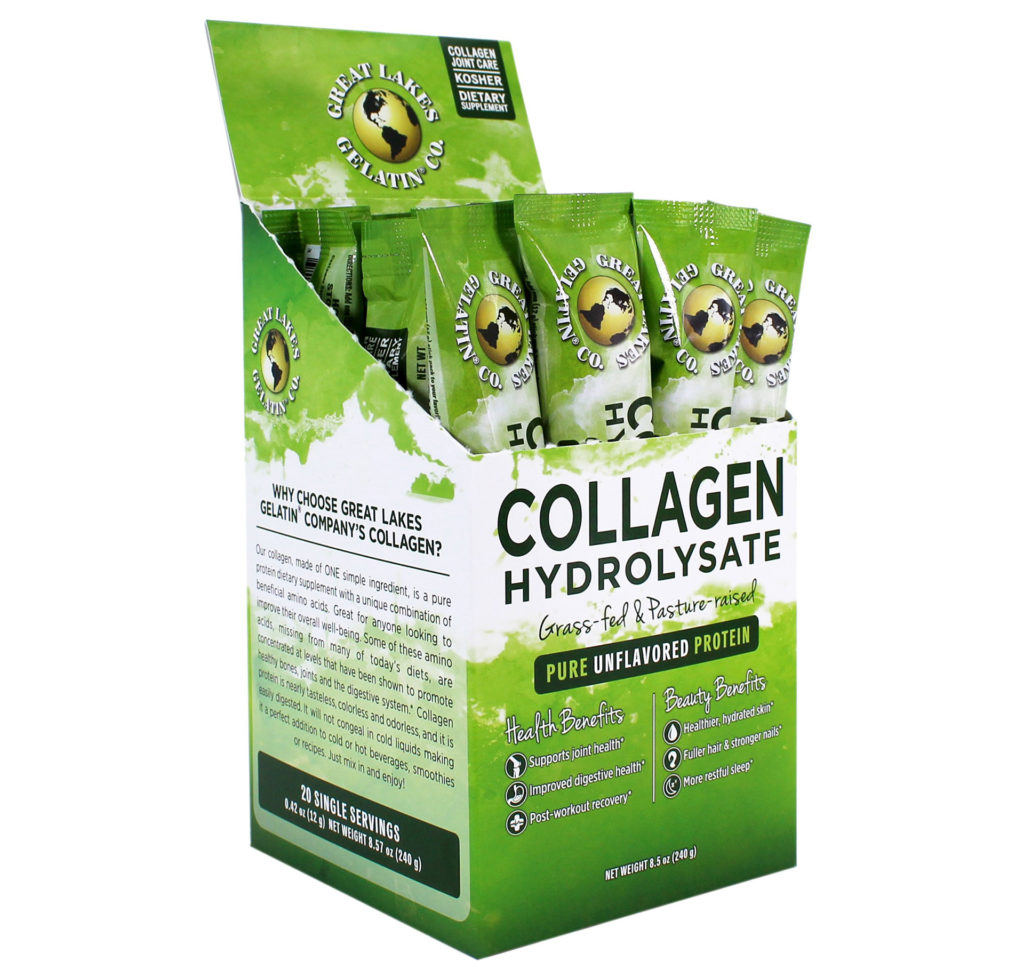 Everyone loves to feel renewed energy and vigour, from our bones, joints and muscles to healthy, glowing skin. So how about giving your entire system a boost? It's possible to help the body renew itself, repairing those critical areas which enable us to live life to the full.
Great Lakes Collagen Hydrolysate supplements can deliver potentially life-changing benefits:
reduced joint pain and stiffness
improved skin, hair and nails
more restful sleep
better digestive health.
Slip a sachet into your pocket and all you need is a hot or cold drink. Alternatively as it's odourless and flavourless, you can mix it into your healthy breakfast.
Collagen makes up around a third of our body's natural protein. In turn this is the building block for our body's overall metabolism. After the age of 25, the body's natural ability to replenish collagen in skin decreases by 1.5% per year.
Collagen is the protein that forms connective fibres in tissues such as skin, ligaments, cartilage and bones, accounting for 25% of total body protein and 80% of total conjunctive tissue. It acts as an intracellular glue to give support, shape and bulk to  blood vessels.
With their beneficial amino acid combination of high levels of glycine, proline and hydroxyproline, Collagen Hydrolysate supplements will help repair and renew your natural collagen stores, rebuild your body's vital internal tissues and strengthen bones.
The Great Lakes Gelatin® Company has studied the benefits of collagen (and gelatin) since 1922. Today it continues to research and manufacture only the best, most natural ingredients. Great Lakes products are certified Kosher and are suitable for Keto and Paleo diets.
Discover Great Lakes supplements at Amazon. A 454g can of powder costs £29.95.
Nootropics – Herbs, Amino Acids & Minerals Too!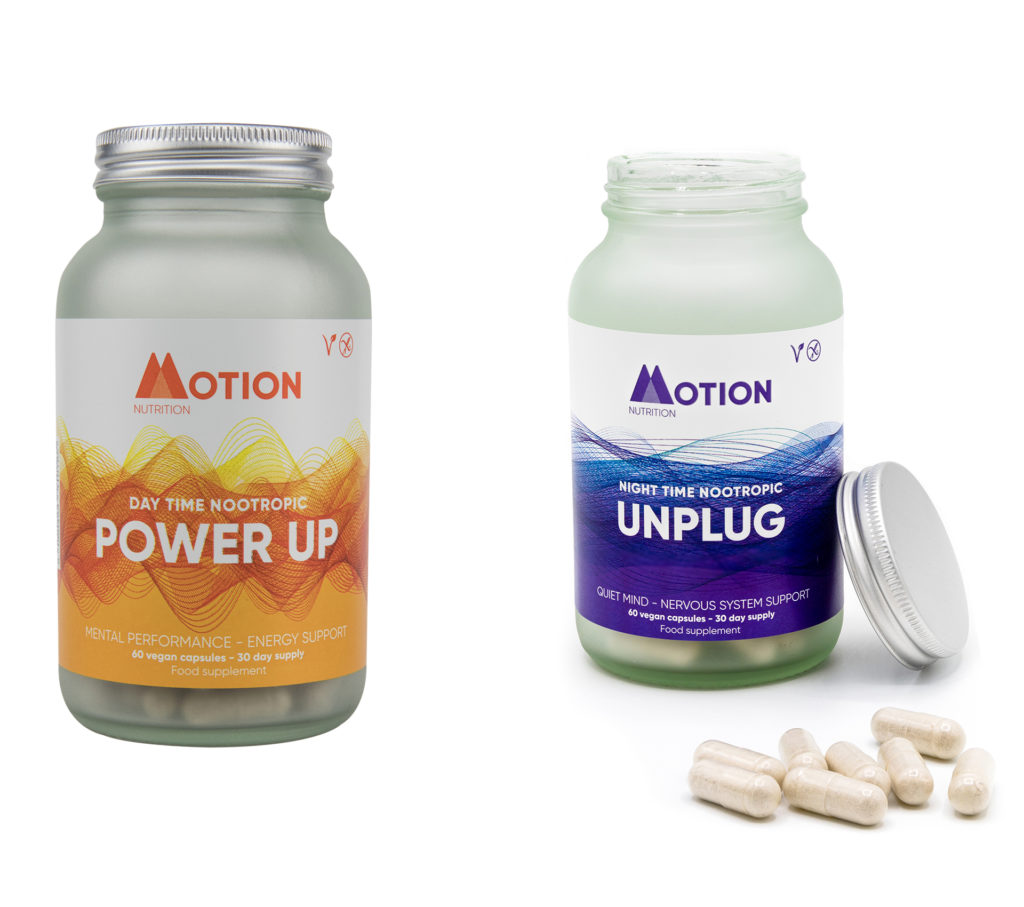 Motion Nutrition's nootropic supplements have been formulated by world-leading neuroscientists and sleep experts to improve focus, memory and energy, prime the body to respond better to daily stress, improve restorative deep sleep, and support long-term brain health
They contain only the highest quality minerals, amino acids and herbal extracts, there are no synthetic ingredients, it's 100% vegan, and comes in plastic-free packaging.
Motion Nutrition Power Up Nootropic
Developed by brain health scientists to help you achieve high mental alertness. It offers a healthy, caffeine-free energy boost without feeling wired. You'll feel focused and be able to think more sharply all day.
Key ingredients are:
Lion's Mane Mushroom – supports stress recovery, good mood and memory. It has powerful antioxidant properties that support overall brain health
Korean Panax Ginseng – reduces mental fatigue so you can think more clearly
L-Tyrosine – used by military personnel. Beneficial for those working under stressful conditions to improve the brain's ability to cope with stress
Gotu Kola – improves circulation in your brain for better concentration
B vitamins – provide a caffeine-free energy boost that doesn't leave you crashing in the afternoon
Motion Nutrition Unplug Nootropic
Also developed by scientists, this is the ultimate de-stressor. It supports your nervous system and kick-starts the body and brain into unwind and recovery mode. This means you can sleep more deeply.
Key ingredients include:
Ashwagandha – rebalances cortisol levels, quells everyday feelings of stress and anxiety
Montmorency cherry – a natural source of melatonin, helps to ease insomnia and prolong sleep
Bacopa Monnieri (Brahmi) – promotes the most profound and restorative stage of sleep – deep sleep
L-theanine – reduces chemicals in the brain that are linked to stress and anxiety, promotes relaxation and facilitates sleep
Magnesium – supports nervous system and promotes deep, restful sleep
Rhodiola – an adaptogen that enhances your ability to cope with stress
Motion Nutrition Nootropics cost £24.99 (30-day supply) per jar from motionnutrition.com, Holland & Barrett, Boots and Planet Organic.