Festive Dining
---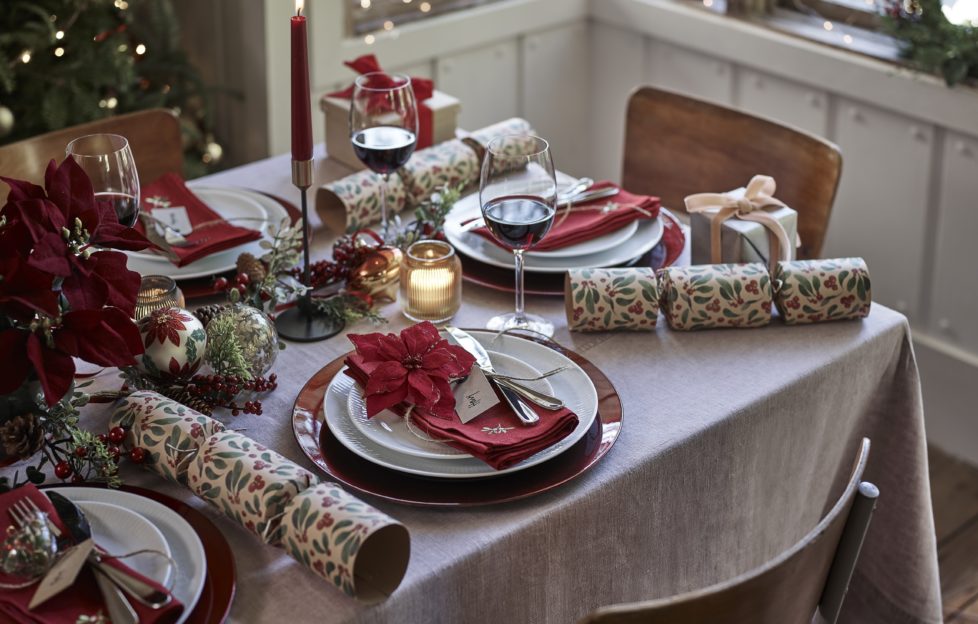 Festive Fables range, Dobbies Garden Centres
To help make your Christmas at home extra special and dine in style this December, the experts at Dobbies Garden Centres have shared on trend styling advice to create a pictureperfect look. Dobbies in-house Stylist, Rebecca Stanton, reveals her top tips.
Tablescaping
"Tablescaping, the art of laying a table, is a trend that has been growing in popularity, certainly helped by platforms like Pinterest and Instagram. Not only can we now share our styled place settings virtually, but we have also got huge amounts of inspiration at our fingertips, encouraging us to try new looks and schemes. As we spend more time at home, adding an extra special touch to mealtimes makes them feel like more of an occasion and – especially true for Christmas – adds to the magic of celebrations."
Planning
Dressing your table for Christmas is no different from how you would go about styling a room in your house or even your outfit. First you need to decide on the scheme and colours to base the design around. It makes sense for this to be a natural extension of the main decorating theme you have used in the room where the dining table is, so the looks complement each other. However, you can accentuate the look and add impact with extra foliage, creative centrepieces and candles to add a warm ambient glow.
Set the Scene
No festive setting would be complete without the final addition of some magical tealights or candles to add some extra sparkle. Once you have eaten Christmas dinner, a top trick is to light some scented candles that will fill the room with a subtle festive aroma. The perfect backdrop to continue the celebrations with family board games at the table. 7. Bring the outside in – The addition of flowers and foliage can quickly transform any table. Take inspiration from nature with floral styling touches to compliment Dobbies key decorating themes –Festive Fables – Poinsettia inspired decs, Ivy, Holly, berries and a sprig of Mistletoe tied with natural twine. • Enchanted Forest – Fresh Eucalyptus, cinnamon sticks and pinecones • Jewels and Jingles – Feathery dried grasses, such as Pampas • Snowfall and Sparkles – Lambs ear, sprigs of fresh Rosemary, Eucalyptus. Browse the online range of trees, wreaths, decorations, lights, gifts and more, or find your local store at dobbies.com.