Our Helping Hand Appeal Is Bringing Joy!
---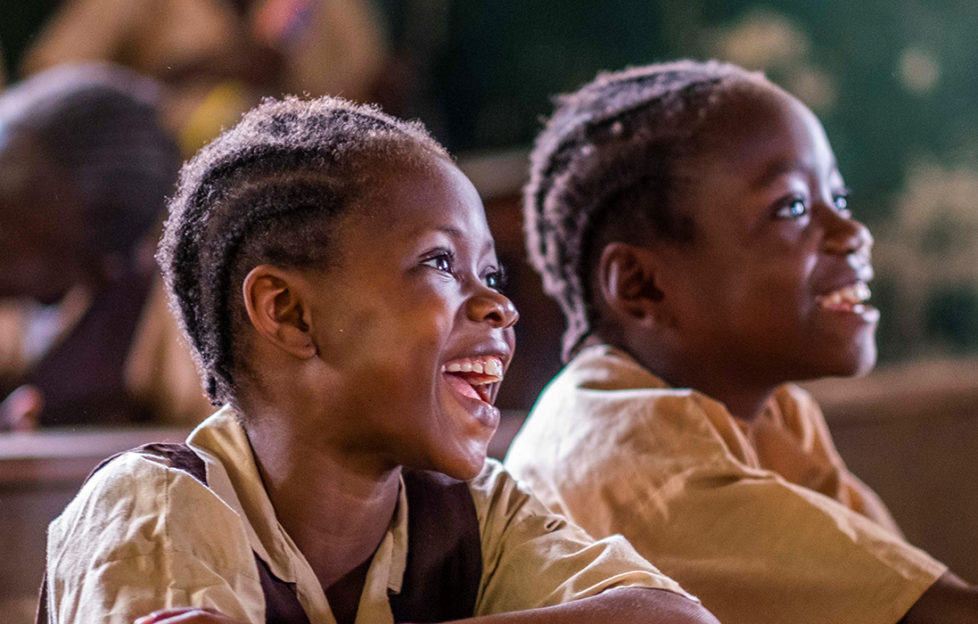 Pic: Chris Watt
Thank you to each and every one of you who has donated to our Helping Hand Appeals over the years. This year we're raising much needed funds for Mary's Meals to help the children in Liberia, but over the years our funds have also helped children in India, Kenya, Malawi and Zambia…
Photographer Chris Watt has captured the joy and happiness on many trips to countries where Mary's Meals provides food to hungry children, and we asked him to pick out a few of his favourite shots. You can see how much it means, and there's more images in the latest issue of My Weekly, too.
Lunchtime in Malawi
Porridge being served at one of the schools. This is a common sight throughout Malawi. The porridge itself has a distinct, smoky flavour to it and quite a unique texture.
A True Blessing, Liberia
In this picture is a young girl, Blessing, with her aunt. You can see the love and care in the aunt's smile and the girl's gaze seems more thoughtful.
Fun in the Classroom in Liberia
Photographing the younger pupils can be a noisy affair; in this case it was them singing the alphabet in class. They had a great teacher who was very animated and entertaining.
How You Can Help
Donate today and double your love! Give until January 31 2021 and your donation will be doubled by the UK government, up to £2 million – meaning we can reach even more hungry children in Liberia with life-changing school meals.
For just £15.90 we can feed a child with Mary's Meals for a whole school year.
Any funds raised above the £2m matched funding target will allow children across the 19 countries in which we work to receive Mary's Meals.
To Donate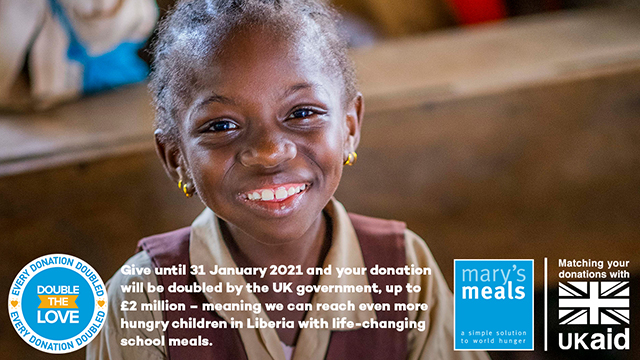 To donate, please visit marysmeals.org.uk/double-the-love, phone 0800 698 1212, email info@marysmeals.org or text DOUBLE plus the amount you would like to donate to 70450. For example: text DOUBLE3 to donate £3, DOUBLE5 to donate £5, or DOUBLE10 to donate £10. Texts cost the donation amount plus one message at your standard network rate. Always get the bill payer's permission. You won't be opting into any further communication from us.
Your donations will be doubled by the UK government through UKaid.