Exactly What Should You Be Sanitising Around You? We Have You Covered!
---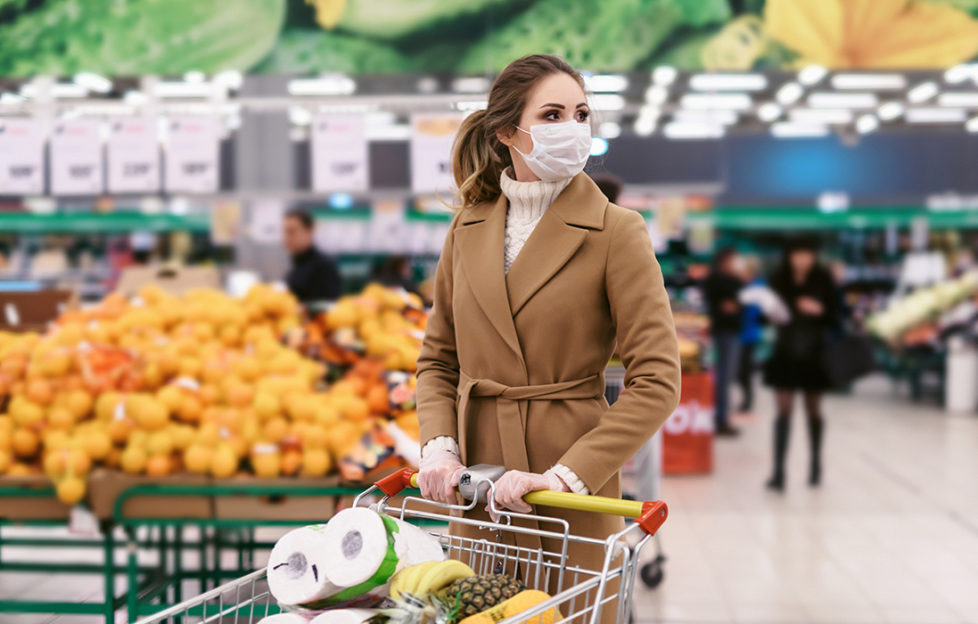 Pic: Shutterstock
With the year starting out in another UK lockdown, there's only so many places we can go and so many surfaces and spaces we come into contact with. We spoke to Lewis Ames, a spokesperson from leading UK medical grade hand sanitiser and disinfectant manufacturer, Ocean Free, on the 4 most common areas to sanitise in 2021.
As The World Health Organisation (WHO) pointed out, 'environmental surfaces include furniture and other fixed items, such as tables, chairs, walls, light switches, computer peripherals and electronic equipment including POS systems, and grocery store conveyor belts, store counters and shelves.'
Supermarkets
How do you properly sanitise inside a supermarket?
'It's hard to say how many people have sanitised inside the supermarket, so it's important to only touch items you intend to buy, and to disinfect your trolley or basket handles with wipes before coming into contact with them.'
 When should you sanitise your hands?
'Before you intend to pick something up e.g. a basket, you should sanitise your hands to ensure you're not passing any probable germs or viruses. It's best to do this before you enter, but also once you leave. Ocean Free's Antiseptic Disinfectant Spray 60ml is compact and bag-friendly so it's perfect for on-the-go, killing 99.999% of germs, bacteria and viruses.'
Homes
Is it necessary to disinfect our houses in lockdown?
'The frequency of disinfecting surfaces handles, TV remotes etc is relative to how often you use them and leave the house. If you're caring for someone who is shielding or someone from your bubble visits, ensure you take these safety measures.' 
What is the best method for disinfecting your home?
'Use an antibacterial disinfectant with at least 60% alcohol to be effective. Ocean Free Antiseptic Disinfectant Spray 500ml is 70% Isopropyl and can be used widely from door handles to kitchen worktops.'
Cars
Where should we be disinfecting in our cars and what is the best way to do this?
'It's important to wipe your steering wheel and car door handle every time you enter your car. The best way to do this is with wipes such as Ocean Free Universal Disinfection Wipes which won't smear or leave marks. Apply Ocean Free Antiseptic Disinfectant Spray to a lint-free cloth and use the cloth to wipe surfaces.'
 What about disinfecting at petrol stations?
'Petrol station pumps are used by many others so to ensure you're safe, use a wipe either on top of the handle so you're not making direct contact, or you wipe the handle before using it.'
Work
What if you're working from home?
'You should continue to disinfect as necessary whether you've gone to the shop and come back to work on your computer or you've answered the door to a parcel. Use a disinfectant spray to disinfect phones, computers and office equipment. It's also handy to keep a spray or gel sanitiser such as Ocean Free Sanitiser Gel 125ml by the front door where you can easily access this.'
What about tradesmen who are working?
'Where tradesmen are able to continue repairing areas of our home, it's important to offer sanitiser and to properly disinfect the area before and after they are there to stop any spread of germs, bacteria and viruses. Ocean Free can be used to disinfect surfaces, utensils and equipment as well as being suitable to use as an antiseptic or antibacterial agent'.