Clap for Carers Anniversary Book
---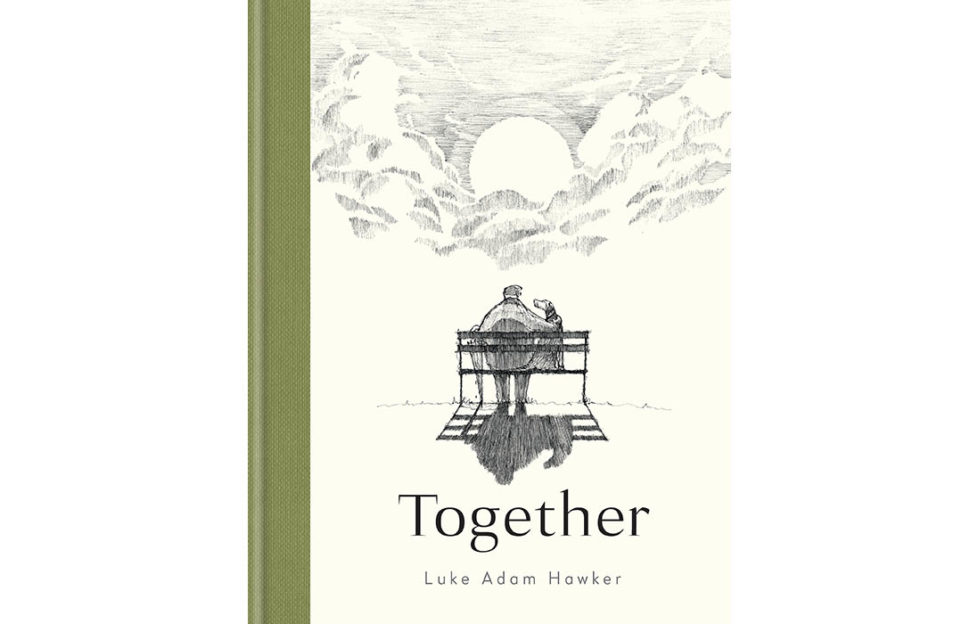 It's hard to believe that March 18 is the anniversary of clap for carers, where has the last year gone? To mark the occasion artist Luke Adam Hawker has crafted a beautifully illustrated book in collaboration with author Marianne Laidlaw to reflect on the extraordinary times we've all experienced…
Twelve months have flown by in a muddle of lockdown restriction, anxieties and worries, a mixture of longing to see loved ones coupled with wanting to protect them.
As Fiction Ed Claire says,
When this book dropped on my desk, it immediately struck a cord. Artist Luke Adam Hawker has carefully crafted the book Together, beautifully written it reflects the good that has evolved from all the uncertainty. It's a perfect gift to give to your loved ones, be it Easter, Father's Day, birthdays or just to say I care.
Together is a beautiful story of one old man and his dog weathering a monumental storm – a gentle and philosophical reflection on the events of 2020, from clapping for carers to eerily empty tube carriages, bulk buying loo roll to the long, lonely months inside, and finding the strength to weather the storm and pull through by focusing on what is truly important. A powerful summary of an extraordinary time, it's a story that speaks to us all.
---
Together by Luke Adam Hawker, Kyle Books, HB, £16.99 is out from March 18.