Asparagus & Pesto Risotto with Ricotta
---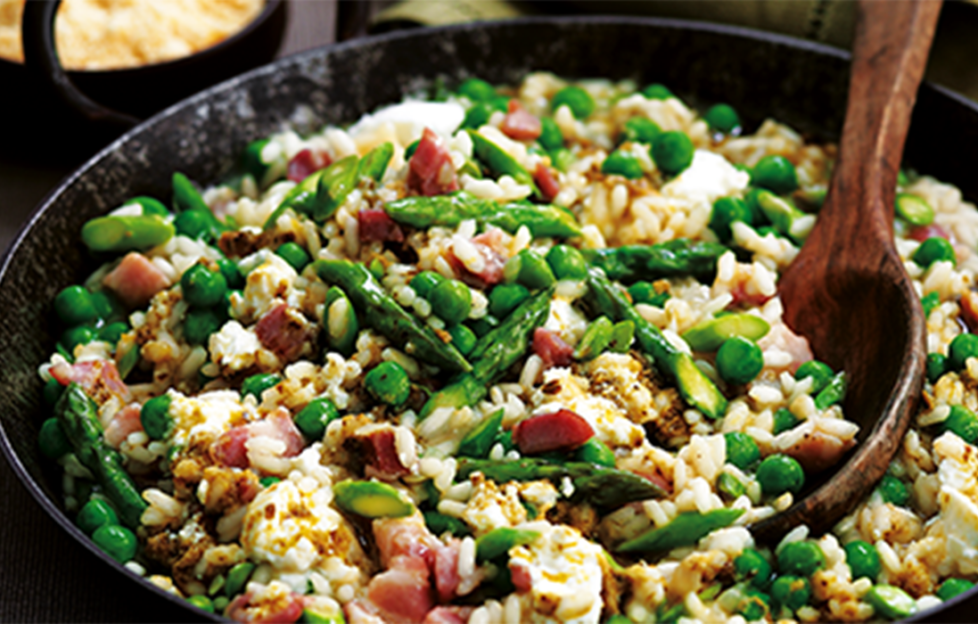 Give your dish a spring-fresh flavour using in-season asparagus which is plentiful from April to June…
Serves: 4
Cooking time: 40min
Heat the oil and butter in a deep frying pan over a low heat.
Add the onion and sweat gently for 10min.
Add the rice and garlic and cook for 2min.
Add the wine and bubble for 2min.
Put the stock in a pan over a very low heat. Gradually add the stock to the rice, stirring frequently, until the rice is al dente.
This will take around 18-20min over a low heat.
Around 5min before it's ready, add the peas and asparagus stems and tips.
When the rice is cooked, stir in the pesto and cover with a clean tea towel for 5min.
Ladle into bowls and spoon the ricotta on top before serving.