Q&A With Erin Kelly, Queen Of Thrilling Drama
---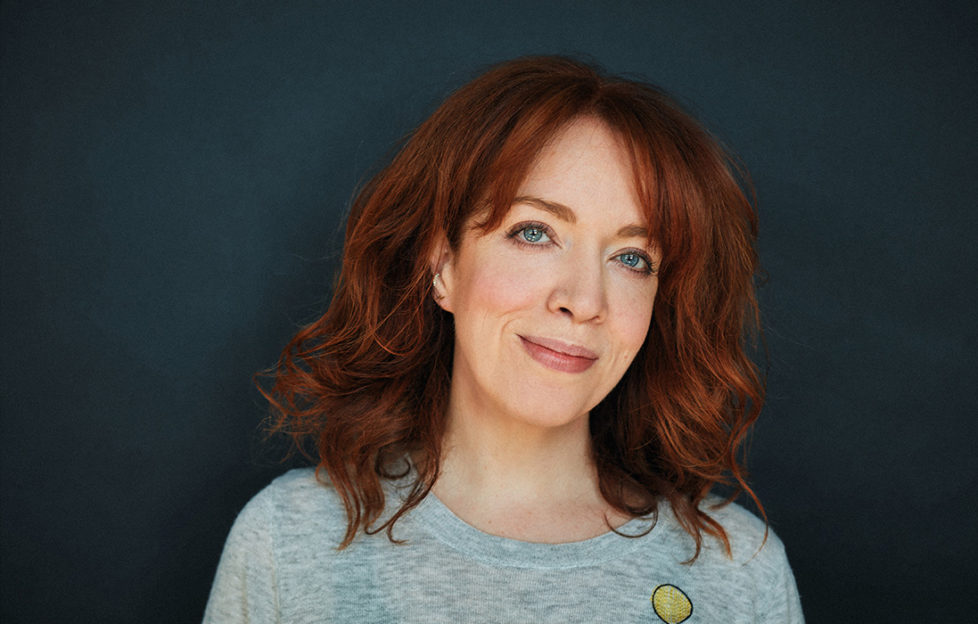 Image © John Godwin
Fiction Ed Claire catches up with author Erin Kelly and reviews her latest novel Watch Her Fall, a book which will have you gasping for breath.
Step into the world of professional ballet in this women's fiction thriller that will leave you disorientated.
Ava Kirilova has reached the dizzy heights as the poster girl for Swan Lake with the London Russian Ballet Company. Until she suffers a fall. This is a tale of what happens when your life passion is stripped away. Thoroughly researched, beautifully written. 
Watch Her Fall by Erin Kelly | Hodder & Stoughton, HB, £14.99  
Listen to Erin introducing Watch Her Fall…
And now enjoy the interview!
When did you first start writing fiction?
The honest answer is that I can't remember a time when I wasn't writing fiction. I learned to read when I was three. My parents tell me that I started writing and illustrating my own books not long after that, once, quite memorably, on my bedroom wall. I loved writing stories at school and always wrote for fun. When I was around 14, my best friend and I had a notebook that passed between us, taking it turns to write (very puerile) stories in every evening.
I became a journalist when I was 22 and for a decade that took up all my creative energy. But when I was 30 the fiction bug bit again and I did a couple of short courses at Birkbeck University in London. I started to really take things seriously when I was 32 and fell pregnant – I knew it was now or never.  
Tell me a bit about your journey to getting your first novel published.
That book was written as my belly got bigger and bigger, and the keyboard got farther and farther away. After six months, I had a first draft of the book that would become The Poison Tree, a psychological thriller about a young woman who becomes enraptured with a bohemian brother and sister, with fatal results.
I wasn't thinking about market, or trends, or any of that. I was just writing the kind of story I loved to read, the kind of book I liked to talk about with my friends. When I had a first draft, I did it the old fashioned way: by printing out the first three chapters and posting it to literary agents. These days everyone has a Kindle or an iPad and you'd simply email the document, but in 2008 the industry wasn't quite there yet and it cost £30 every time I wanted to submit the book!
I was lucky to find a wonderful agent who I'm still with today, but the book didn't sell at first. It had a cliffhanger ending that publishers didn't like, and they also thought it was a bit quiet for a crime novel. When my baby was a few months old, I changed the ending, adding another murder, and rewrote the beginning to make it more exciting. After that, the book went to a four-way auction. 
What inspired the idea for your first novel? 
I can't remember a lightbulb moment. I feel almost as though all the books I'd adored growing up were pouring back out of me: it has elements of The Secret History, Brideshead Revisited, The House of Stairs. I do know that I did almost no research. I wrote about a woman my age, with a background similar to mine, and set the action where I was living at the time, on the edge of Queen's Wood in Highgate. The woods themselves were an inspiration: I used to walk there every day, mulling over my plot.  
Tell me a bit about what you hope readers will love about it…
Of course I hope they'll enjoy the story. But plot is only part of a book and I hope they'll fall in love with the characters, too. Readers have told me they love the complicated female friendship in The Poison Tree, and the way it captures the freedom and irresponsibility of youth, when you're still naïve and romantic. It's set in the 1990s, when I came of age, but I've had readers in their seventies telling me it reminds them of their own hedonistic youth in the sixties. So I definitely captured something timeless that everyone can relate to.  
How did you feel when you heard the news that your first novel had been accepted for publication?
I'd expected to feel absolute elation but to be honest, I felt mainly relieved. I was starting to think I'd spent all that time for no reason. Because I'd taken six months off work to write the book, and then had a baby, I was running out of money and thought the whole thing might have been a terrible and expensive mistake. So I just thought, Thank goodness that wasn't all for nothing. The joy came later: seeing the cover for the first time was very emotional. Finally it seemed real.  
Tell me about authors who inspire you and books which have made a particular impression on you…
Growing up I read the mistresses of suspense: Barbara Vine, Patricia Highsmith and Daphne du Maurier. I believe we all have a 'type' when it comes to books in much the same way we might find ourselves dating the same kind of person time after time. Dark, literary mysteries about buried secrets and skeletons in closets are definitely my type. Rebecca and A Fatal Inversion both fit this bill. Of contemporary psychological thriller writers, I really rate Louise Candlish, Gillian McAllister and Megan Abbott.   
What do you hope readers love? 
I hope that anyone who likes a guessing game and a few surprises along the way will enjoy my books. In my experience, readers LOVE to be wrong-footed, and I enjoy pulling the rug when they least expect it. But I also have a real love for language, and craft my sentences with real care. I'm always happy when someone says they love the way I write.  
What tips would you give to aspiring novelists?
Read. I teach creative writing and I'm always astonished by emerging writers who don't really read. The most successful authors I know are voracious bookworms. Every book you read will teach you something, even if it's how NOT to do it!  
Where do you find your writing inspiration?
Funnily enough, the idea for my last three books came to me when I was out running or walking in my neighbourhood. A power cut was the springboard for He Said  / She Said, an old psychiatric hospital converted into luxury flats gave me the idea for We Know You Know and even though my new thriller Watch Her Fall is a thriller set in the ballet world, the first germ of the idea came when I saw a security guard eating a sandwich in his car.
Once I know my setting, I read everything I can get my hands on. I watch documentaries and trawl the internet for footage. That was particularly valuable with Watch Her Fall as most of it was written in lockdown. The big ballet companies have posted hours of rehearsal and backstage footage on YouTube and I think I've watched almost all of it!  
What's next? Are you working on another book?
I'm always working on another book! My next one is another thriller, this time about buried treasure and bones, and a family of artists with dark secrets in their past.  
Erin Kelly's new novel WATCH HER FALL is out now in hardback, eBook and audiobook, published by Hodder & Stoughton