Top Tips To Style Up Your Balcony Garden
---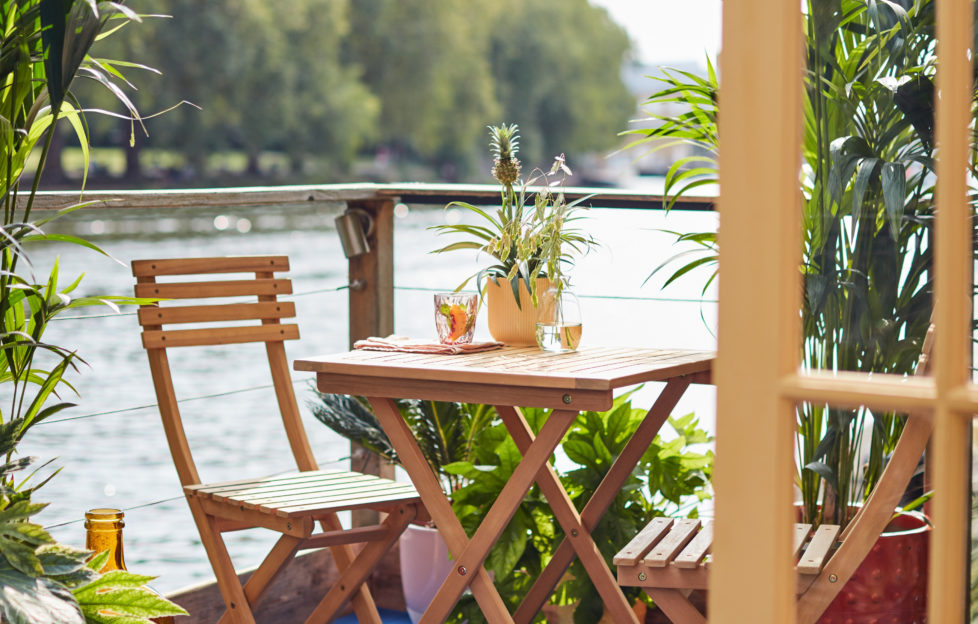 Bistro Dining Set by Dobbies
Style up your balcony garden with top tips by  Lynsey Abbott, Outdoor Living Buyer, Dobbies  
Create a space you'll love, and use! 
When you're planning the space, think about what you want to use it for and what would give you maximum use and enjoyment. As you're working with a smaller area, sticking to one main focus is a good idea. You might want to keep the floor space mainly clear so you can do home workouts such as morning yoga, then fill the borders and corners with greenery to create an outdoor oasis of calm. Or, to extend your living space and give yourself another area for dining set up a cosy summer dining area, complete with a portable barbecue for outdoor cooking. Having a clear idea on what you want to achieve from the space will make it much simpler to make a space you'll love.
Foldable Furniture
Foldable, stackable and easy to store away items. Good things come in small packages. If you want the luxury of using the space for dining but your balcony isn't very well protected and you don't have a lot of storage space for bigger items, foldable bistro sets are the perfect solution. If you're working from home and setting up outside, this option also means it's super easy and lightweight if you need to move it around to get more or less shade.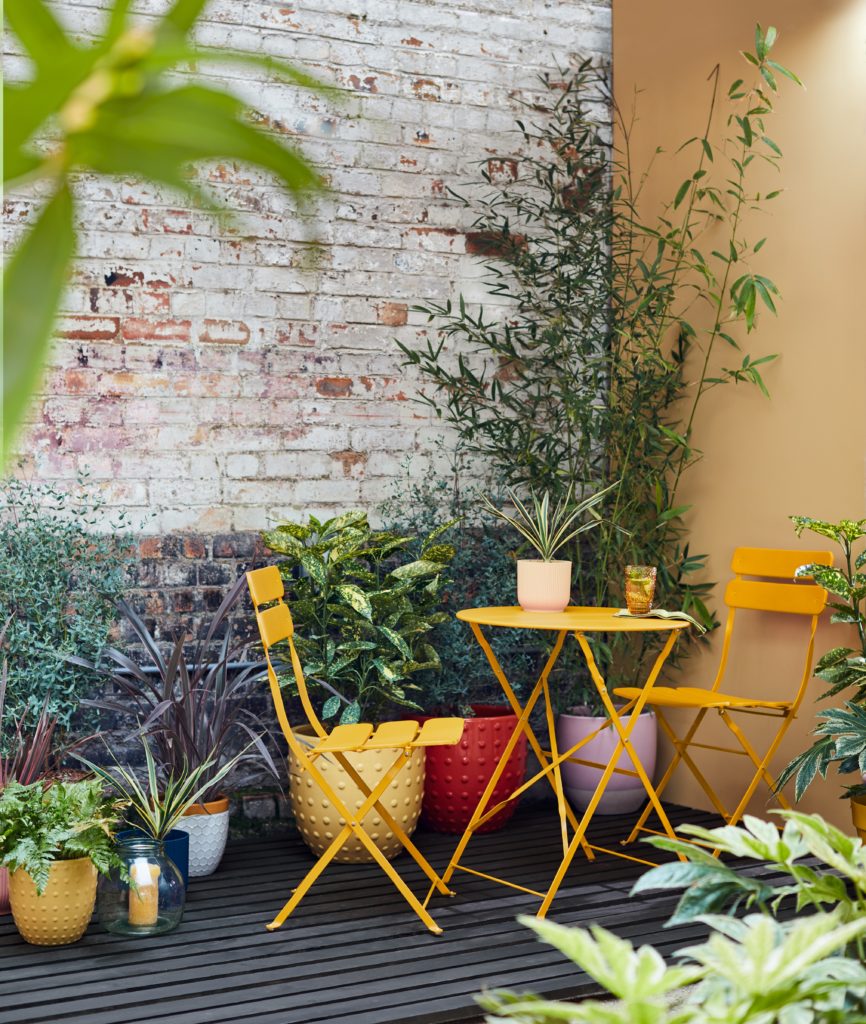 Statement Piece
With more time at home, we've all been wanting to make the most of every corner of our home. For many of us it may have meant working from the living room, which can make switching off in the same space harder. Why not use your balcony as a plug free space for relaxing, a space to shut the door on household chores and unwind? One single statement piece of furniture is a great way to achieve this, from a laid-back lounger, outdoor rocking chair, stylish chaise lounge or standing egg chair to snuggle up in – your very own slice of garden balcony bliss!
Indoors out – Accessories
Just like you would inside your home, use accessories to soften what could otherwise be a very practical space. Borrow accessories from inside your home rather than buying new, from houseplants to cushions and throws, just don't forget to bring them in when it rains! Colourful pots and cushions offer a quick solution to make a space feel summery. Lanterns can also help to add a pop of colour and can double up as lighting. Some will have space to add a tealight candle and other designs will come with a solar light, giving the space a magical glow on warm summer's evenings.
Find out more at www.dobbies.com