Perk Up Your Plant Pots
---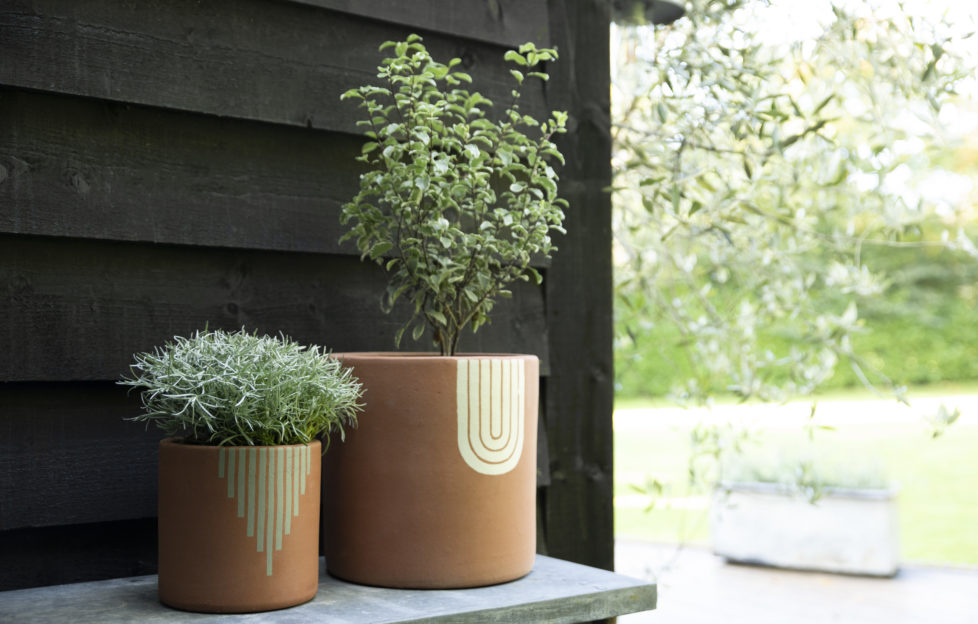 Sandtex Masonry Paint in Olive and Sandblast; Sadolin Classic All Purpose in Ebony
Take a tip from the paint experts at Sandtex to give your plant pots a new lease of life!
Terracotta Pots
While terracotta is the bet material for potted plants, it can lack personality and look rather plain. So why not give it a fun twist with a stencilled paint effect? A quick and easy DIY project, stencilling is an effective way to breathe new life into planters and add personality to the garden. Sandtex's Masonry Paint is formulated for application on a variety of surfaces, including outdoor furniture and accessories.
Easy As 1-2-3
"To recreate a stencilling effect on your plant pots, make sure the surface is clean and dry. Then simply hold the stenicl flush to the pot and stipple the masonry paint with a brush over the design. A swirling motion is also good – it takes very little of the paint to do this. Once you've finished painting, quickly remove the stencil from the surface and leave to dry for at least two hours before plotting your plants." Matthew Brown, Sandtex Technical Consultant.