Holy Moly Vietnamese-Inspired Noodle Salad
---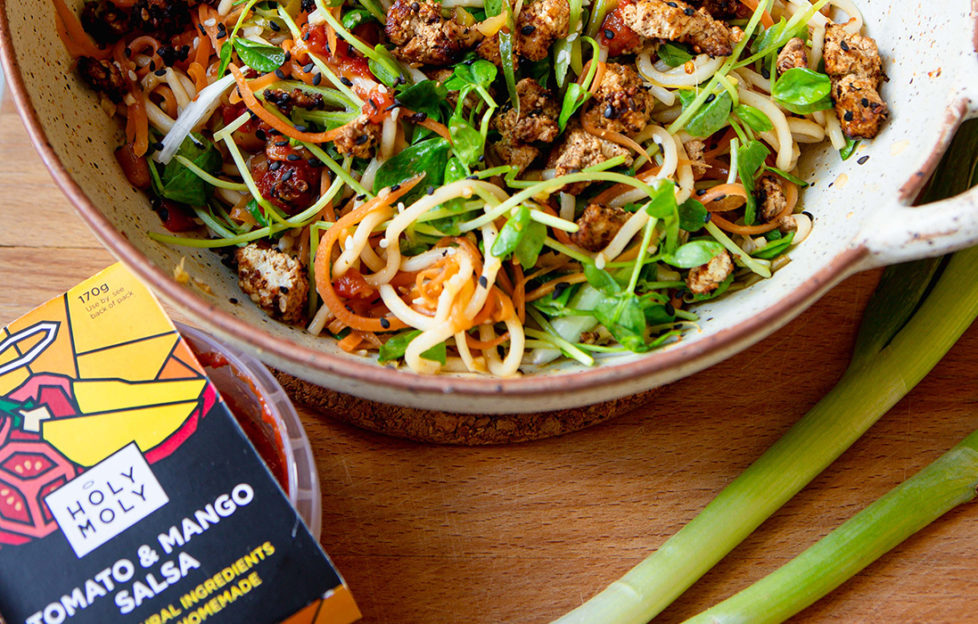 Holy Moly Tomato & Mango Salsa has been used to create this delicious, fresh and crunchy vegan salad to incorporate a tangy and punchy flavour, along with a Nuoc Cham-inspired sauce to coat the noodles.
It was tried and tested for us by Rodaidh and Sephie, who are students in Glasgow. They agreed that it was delicious and said they could have eaten even more of it, tofu beef and all! So if you are feeding hungry young people, you may like to scale up the quantities a little.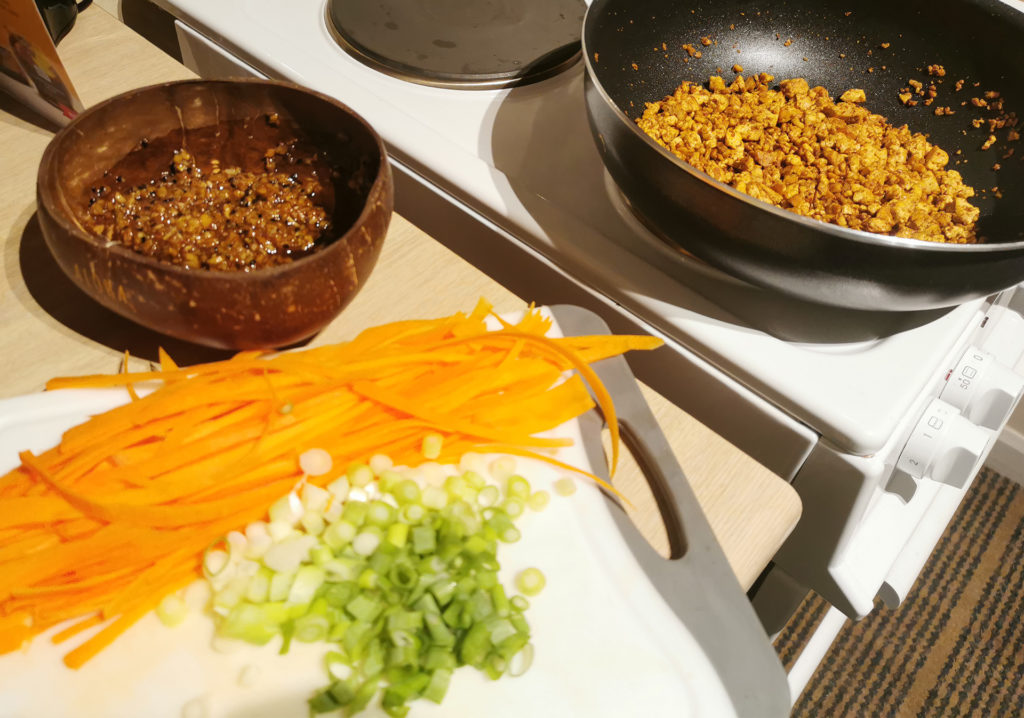 Preparation Time: 15min
Cooking Time: 20min
Serves: 2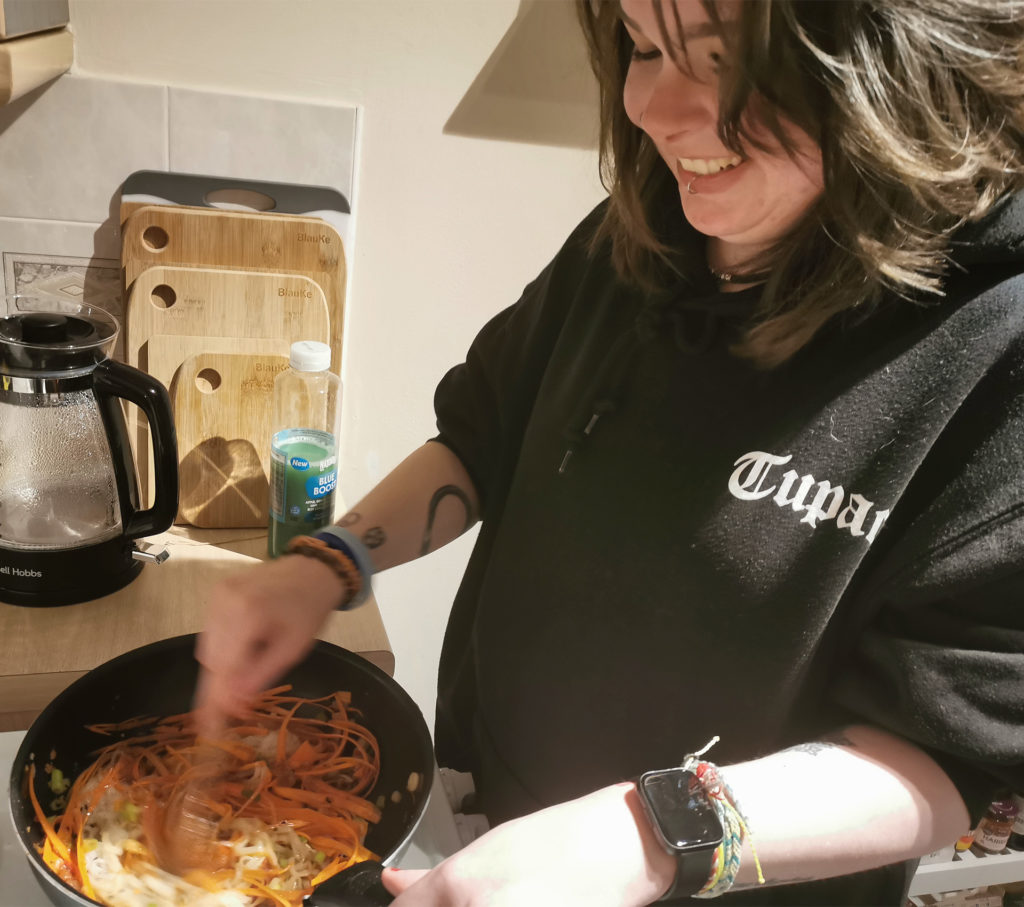 Start by grating or julienne peeling the carrot and thinly slicing the spring onions. Pop them in a bowl with the noodles that have been warmed through.
Mix all of the nuoc cham sauce ingredients together in a bowl then drizzle over the salad.
Add a few tsps of the Holy Moly Tomato & Mango Salsa and mix together. Then pop in a pan on a high heat and toss around to sear off the garlic.
If you want to make this more of a filling salad, add the tofu 'beef'. Simply mix the oil, tamari and spices together. Then crumble the tofu and toss in the dressing. Add to a non stick pan and fry until crispy.
Serve up with a few more tsps of the salsa, sprinkle of sesame seeds and enjoy.