Horlicks Showstopping Banoffee Pie
---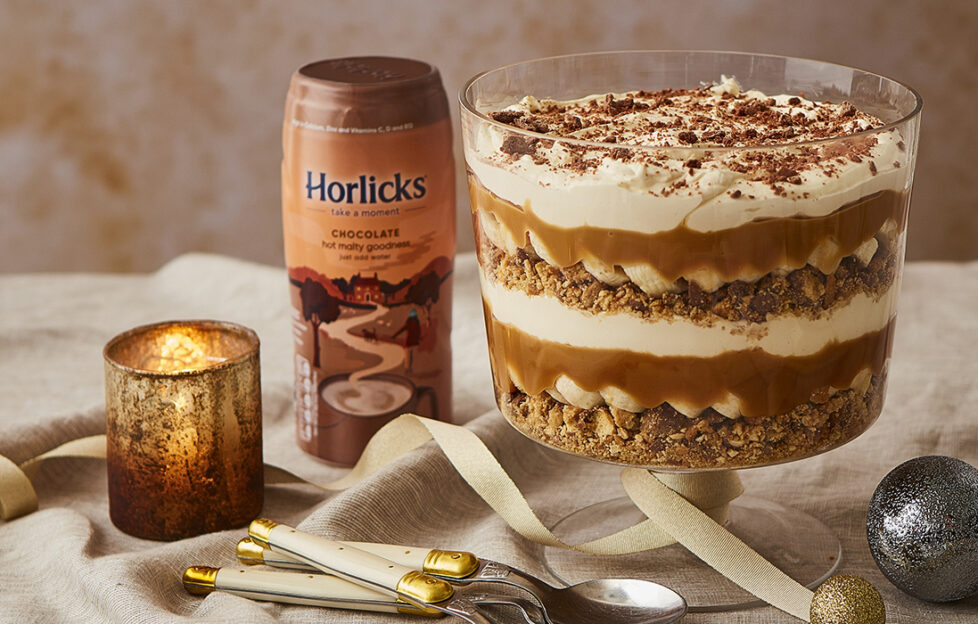 It's World Chocolate Day on July 7, so why not try this spectacular dessert using Horlicks Chocolate, chocolate malt balls and chocolate shavings – great for a family gathering!
Servings: 12  
Preparation time: 30min
Add the digestive biscuits to a food processor and blitz.
Add the malt balls and melted butter and pulse again to form a course crumb.
In a bowl, whip the Horlicks Chocolate, double cream, and vanilla to form soft peaks, taking care not to over-whisk.
In a large sharing glass, layer up the biscuits, sliced bananas, caramel and cream, then repeat.
Finish by topping with chocolate shavings and serve.
---
Horlicks Original, Horlicks Chocolate and Horlicks Instant (500g, RRP £3.50) is available from Tesco, Sainsbury's, Asda, Morrison's, Waitrose and Co-op. For more recipe inspiration, head over to www.horlicks.co.uk/recipes/.