Coconut & Apricot Eton Mess Roulade
---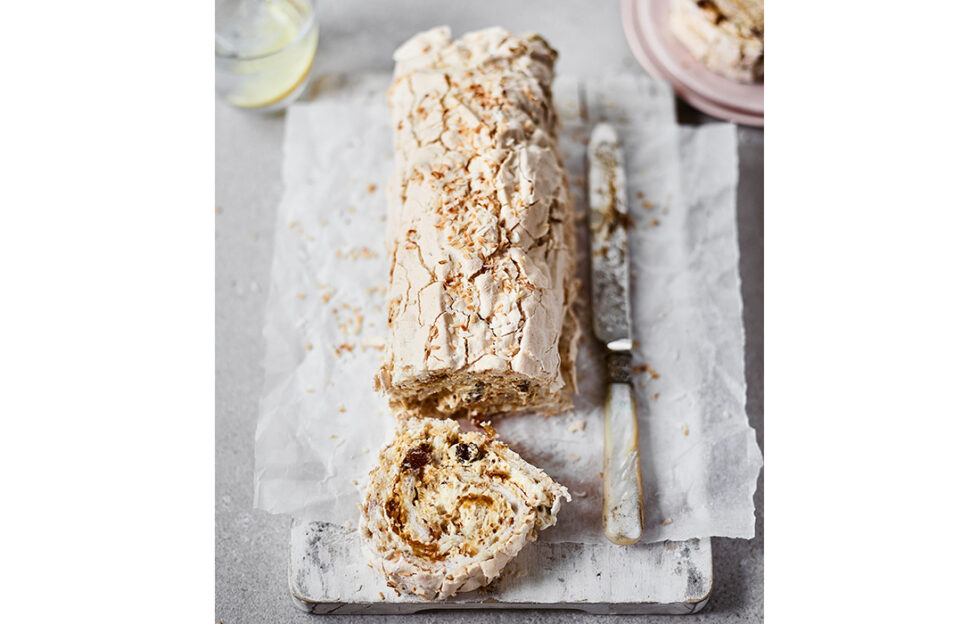 Celebrate summer this July and August with this delicious recipe from Crazy Jack, the home of organic dried fruits and nuts. Perfect for celebrating and enjoying with friends and family.
Preparation Time: 15min plus cooling
Cooking Time: 25min
Serves 8-10
Preheat the oven to 180oC, gas mark 4. Grease and line a 35x25cm tin with baking paper.
Whisk the egg whites in a large clean, dry bowl until stiff peaks. Gradually whisk in the sugar, 1tbsp at a time, and whisk for a couple more min until thick and glossy. Stir in the hazelnuts, almonds and vinegar. Spread the mixture into the prepared tin and smooth the surface. Bake for 25min until golden. Allow to cool slightly.
Place a large piece of baking paper on the work surface and sprinkle with half the coconut then invert the roulade onto the paper, peel off the top layer of paper and sprinkle with the remaining coconut. Allow to cool completely.
Meanwhile, roughly chop 100g apricots and soak with 3tbsp boiling water for 10min. Purée with a stick blender and set aside.
Whisk the cream to soft peaks, stir in the apricot purée and the remaining finely chopped apricots. Spread over the roulade and from the short end, roll it up tightly. Transfer to a serving plate.