Olympic Inspired? Exercise-Proof your Joints with Expert Tips
---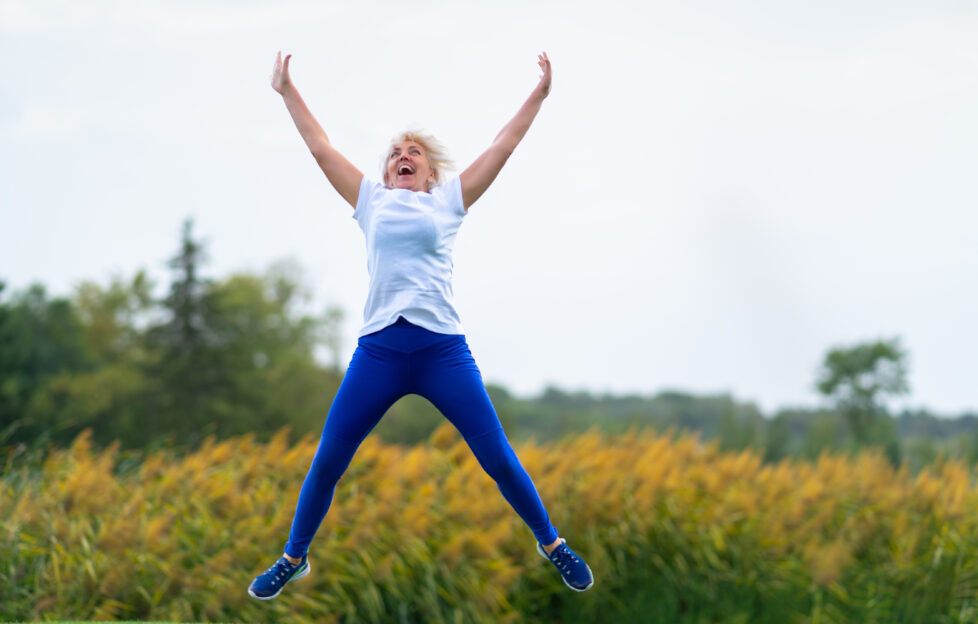 Pic: Shutterstock
Olympic fever is sweeping the country, igniting sporting passions and armchair experts from all corners of the globe. Whilst Tokyo might be missing fans in the stands, there is no shortage of spectators enjoying the sporting excellence on show from the comfort of their homes.
Feeling inspired by the Olympics to get moving? Here are expert physiotherapist, Sammy Margo's top tips to exercise with confidence.
Stretch and strengthen
"Regular stretching helps to keep joints and tendons flexible. If muscles are tight, the range of motion can feel restricted which adds extra pressure to the joint tissues. Strong muscles and regular stretching ensure the joints are well supported."
Add an anti-inflammatory supplement to your diet
"Arthritic conditions benefit from foods which reduce inflammation and boost your immune system. GOPO® Joint Health Plus Ginger contains specially cultivated rose-hip and ginger and provides a safe alternative to non-steroidal anti-inflammatory drugs (NSAIDs) thanks to its double anti-inflammatory effect."
Mix up your movements
"Adding variety to your workout routines can relieve pressure and reduce impact on lode-bearing joints. If you're used to exercising multiple times a week, make sure you mix it up. Why not try cycling or focus on your flexibility with a Pilates session."
Maintain a healthy weight
"Excess weight puts additional stress on joints which can accelerate the risk of OA, especially in the knees. Studies have shown that every pound of weight lost in obese adults will result in a four-fold reduction on the load exerted on the knee. Losing a few pounds can go a long way to improving your overall health and wellbeing."
Wear appropriate footwear
"If you exercise regularly it's important to have shoes that offer enough cushioning and support to prevent trauma to the joints and bones. Invest in good quality footwear that fit well and are appropriate for the type of exercise you choose to do."
Newly launched, GOPO® Joint Health Plus Ginger is specially formulated to aid muscle recovery, reduce morning joint stiffness and safeguard joints to help maintain an active lifestyle. This is due to the scientifically supported properties of both compounds – ginger has been shown to activate anti-inflammatory proteins to reduce morning joint stiffness and muscle pain by 25%. In conjunction, GOPO® has been shown to protect and even restore cartilage, reduce joint pain and improve joint flexibility.