Give Your Bathroom a Spa-Like Feel
---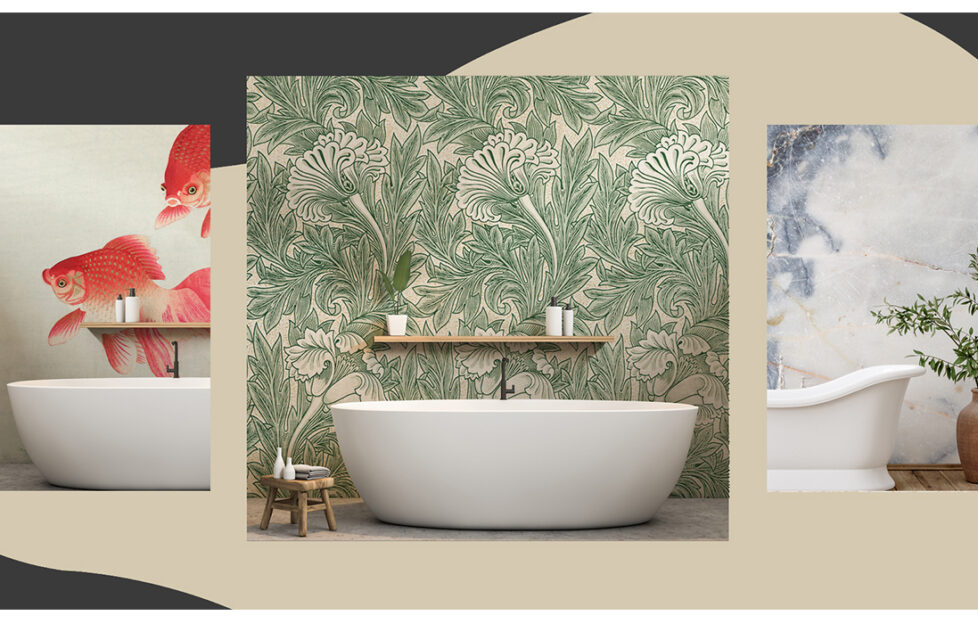 Having a long and relaxing scent-filled bath is a simple pleasure so many of us enjoy, but why not enhance the experience by creating a wonderful spa-like ambiance in your bathroom using wallpaper? Here are 5 looks from Wallsauce.com…
Creators of made-to-measure wallpaper murals, Wallsauce.com, has carefully curated five designs that will instantly transform your room.
Classic William Morris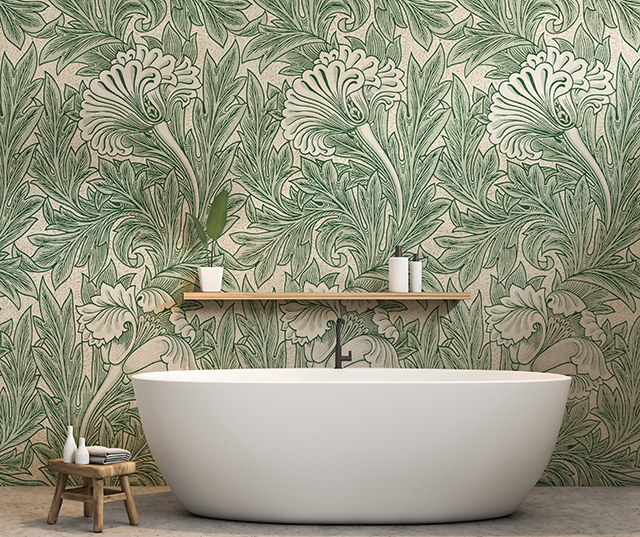 New for summer 2021, Wallsauce.com has launched a 29-piece collection of William Morris designs that go beyond your traditional pattern wallpaper, comprising close-ups of his intricate designs for a bolder look. Using the traditional William Morris colour palette, this backdrop will offer a luxurious and timeless feel.
Oriental Mystic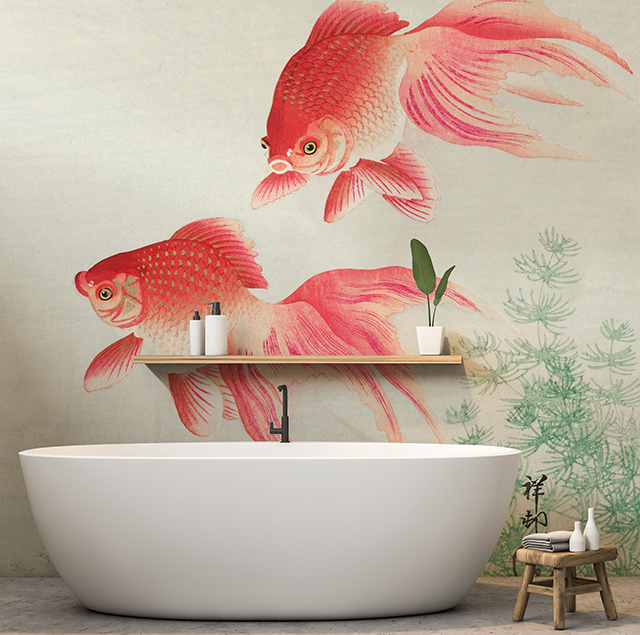 The recently updated collection of oriental wallpaper murals includes beautiful works of art by Ohara Koson. Designs like this "Two Veil Goldfish" will bring calming zen vibes to your bathroom. If your style is more subtle, though, opt for one of his floral designs, offering the same mellow colour palette.
Marble at a fraction of the cost
Marble can come with a hefty price tag, which is why Wallsauce.com has brought together a realistic collection of classic and abstract marble designs in the form of wallpapers. By teaming a marble design with wooden features, you can expect to create a natural, rural spa feel.
On-trend panelling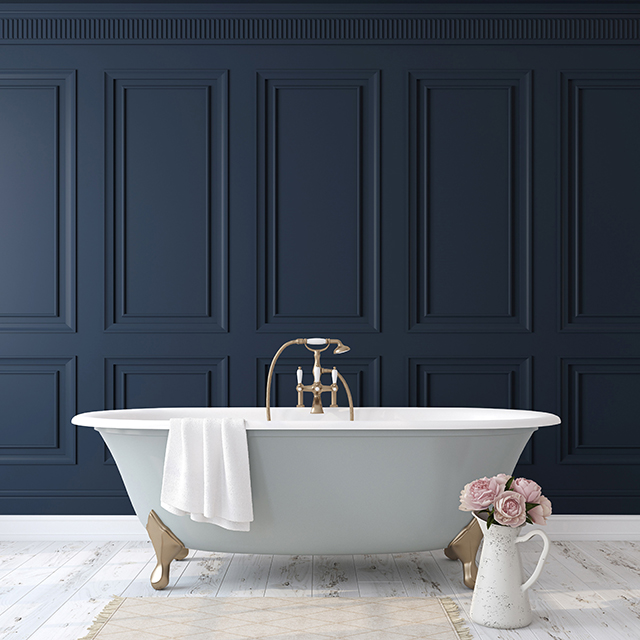 Panelling has become a trend in 2021, giving a luxurious look. If you've not got the skills or time to create with look in wood, why not choose a wallpaper instead? Go bold with daring colours, or stick to something classic and regal like this navy design.
Boutique-style lux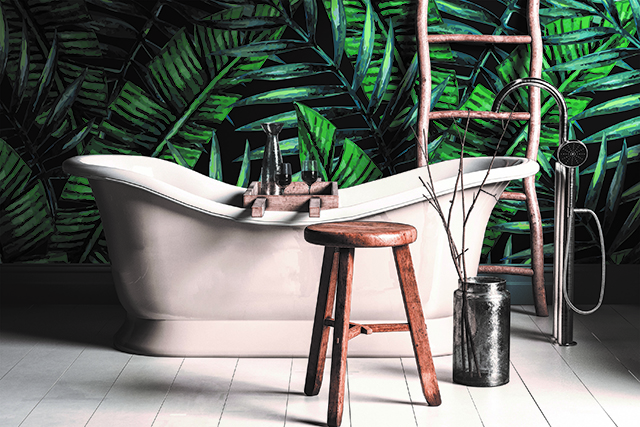 For those who dare to clash colours and patterns for a boutique-style spa bathroom, the popular jungle wallpapers could be your option. The dark designs offer a mysterious yet cosy look. Keep accessories and clutter to a minimum, allowing the wallpaper to be the focus of the room.
---
All wallpaper murals are made to your dimensions. It is suggested that the customer opts for the 'premium' wallpaper material due to its anti-mildew properties. Bathrooms should be well ventilated to ensure a long lifetime of the wallpaper. Although wipeable, the wallpaper should avoid areas in the room where they could potentially be soaked.