The House Beneath The Cliffs | Sharon Gosling
---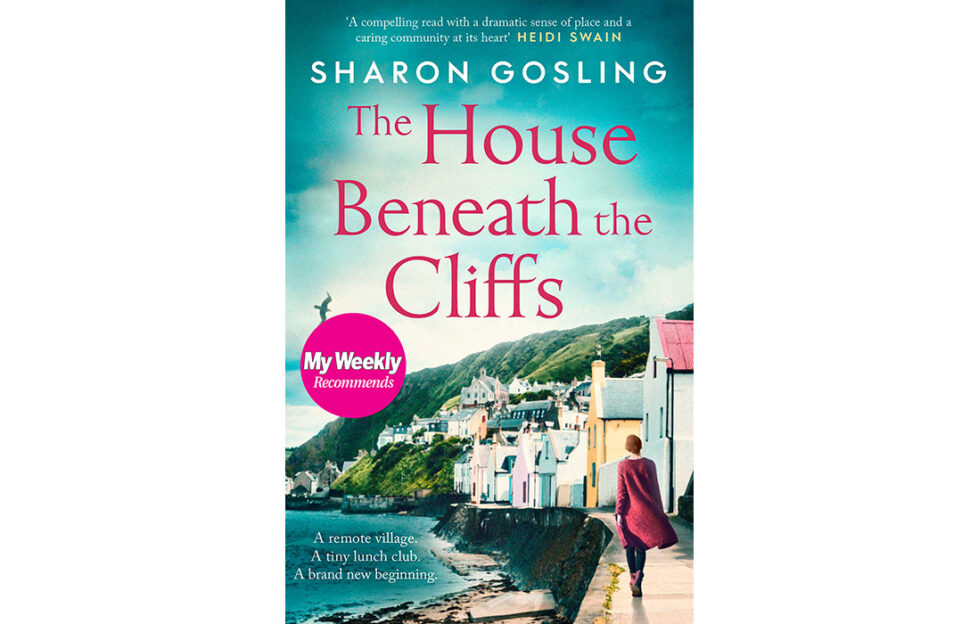 It's lovely to be joined by Sharon as she details her journey towards publication of her first adult novel, The House Beneath the Cliffs. Look out for it in Morrisons supermarket with the "My Weekly Recommends" sticker. We're thrilled to say she has also written an exclusive short story, Taking A Chance, in this week's issue of My Weekly, out now!
When did you first start writing fiction?
I think I've always written, even before I was actually writing things down. When I was a kid, I was known for being a day-dreamer, because I was always off on adventures inside my own head. I read constantly, but I don't think I realised that being a writer was actually a job you could work towards instead of something you were magically born as, until we had an author visit at school. After that, I never wanted to do anything else, but I needed a way to support myself while I learned to write fiction, and that's how I ended up as a non-fiction writer and sub editor. I started freelancing for a local magazine when I was at school and also wrote book reviews for a national magazine that specialised in science fiction (I've always been a massive geek!) and worked that way all through university. When I graduated, I got a staff writing position at another sci-fi magazine and from there I started writing non-fiction books about the making of television and film – some more recent examples are Wonder Woman: The Art and Making of the Film, and The Art and Making of Penny Dreadful.
Segueing into published fiction didn't happen for a while, but I was always writing. Actually, the first thing I wrote was 'fanfiction', which I put online. Back when I was starting out there was a rule you never let on that you wrote 'ff' to pros or agents, as it was considered amateurish to write for free. But it taught me how to write for an audience and gave me a chance to experiment in many different genres. Now, attitudes towards fanfiction are very different, I think probably because a lot of the people who grew up reading and writing it are now movers and shakers in the publishing industry themselves, and so understand its value and the quality of the best work out there.
Tell me a bit about your journey to getting your first adult novel published?
I'd been writing children's and young adult fiction alongside the non-fiction for a while, but I had the idea for The House Beneath the Cliffs and told my agent, Ella Kahn, about it. After that she kept telling me that I had to write it, but to be honest I didn't have much confidence in my abilities. I didn't think I could write for adults – not that writing for children is any easier (it really isn't) but I wasn't sure I had the emotional maturity to produce fiction that would engage adults. Eventually I decided to go for it and wrote the first draft. Ella and I worked on it together for a while, taking it through several drafts, and then she sent it out to publishers. I am extremely lucky and very grateful that Clare Hey at Simon & Schuster liked the story and decided to take it on.
What inspired the idea for The House Beneath the Cliffs?
It was a home I came across during a holiday to the Scottish coast with my then-boyfriend. I've always been fascinated by the idea of living in small, inaccessible places, so when I saw a building that was clearly lived in but was no bigger than a shed standing on the sea wall of one of the tiny villages we visited, it just stuck in my head. Setting is always very key for me in storytelling, and Anna's story grew out of that. Who would live in such a place, and why? How would you make it work? Where would you work? What kind of people would you meet if you lived there? Those questions swirled around until they became a solid story that I wanted to tell. That first visit was years ago now, and in fact, that boyfriend is now my husband and we've just celebrated our tenth wedding anniversary.
Tell me a bit about what you hope readers will love about it…
I hope readers love the location and the characters as much as I do. It's set in Crovie (pronounced 'Crivvie'), a real place on the Moray coast. It's just one line of houses at the bottom of a cleft in the cliffs. Although there's a road down into the village, there's only a footpath through it, and at high tide or in 'weather' you can get soaked – as I did on my first visit! It's one of my very favourite places on Earth.
I also hope readers appreciate Anna's journey – she leaves behind a bad relationship and a dead-end job, and at first fears she's moved into another dead end by buying this ridiculously small place in the middle of nowhere, where she knows no one. But her ingenuity and talent in the kitchen combine to produce a new start, one that sweeps others up and carries them along like the waves that play knock-down-ginger with her crazy little cottage. I think her journey is one to which a lot of people can relate and perhaps also aspire.
How did you feel when you heard the news that your first adult novel had been accepted for publication?
It was such a wonderful feeling. Ella always has faith in my work, but I struggle with confidence. It was a real boost to know that there were other people out there who also enjoyed this story.
What tips would you give to aspiring novelists?
Keep going. It's hard, making stuff up out of nowhere, and the only way to keep doing it is to accept that and continue on anyway. Nothing's perfect first time out, and you can't fix something that doesn't exist. Once it's on the page, you can work on improving it, but all the time it's only in your head it'll never be anything other than an idea. Just keep going. It's tough, but it'll be worth it.
What's next? Are you working on another book?
I've written another adult book for Simon & Schuster and I'm currently working on the second draft of that. I've also just finished the next children's book, a historical adventure about a girl hunting for meteorites in the Victorian era, which will be published by Little Tiger in 2022.
---
Sharon reads an extract from The House Beneath the Cliffs
The House Beneath the Cliffs by Sharon Gosling (Simon & Schuster, £8.99, PB, EB & Audio) is available now from Morrisons and Amazon.
---
Don't miss her exclusive short story this week – Taking A Chance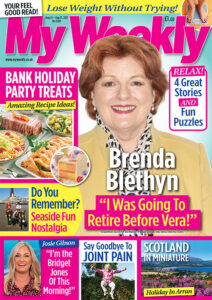 Miri had reservations about her growing feelings, for good reason, but would Owen persuade her to take a chance? Read Sharon's exclusive short story inside My Weekly this week (Aug 24-31, 2021)