Make Your Bedroom Feel Like a Luxury Suite
---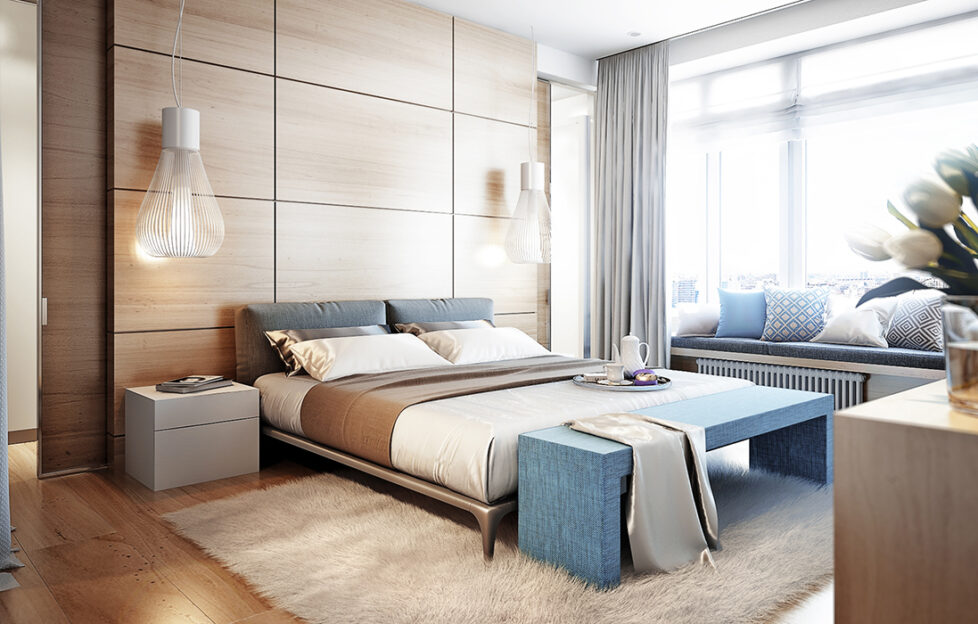 Use a limited colour palette and incorporate texture for a luxury look Pic: Shutterstock
With searches for five-star hotels peaking in August, it's clear that Brits are in the mood for a bit of luxury. Whether it's the clean, freshly laundered sheets or the well-curated, elegant decor, it's possible to recreate the same luxurious feel in your own bedroom. Luckily we have Rebecca Snowden, Interior Style Advisor at Furniture And Choice, to give us her top tips…
"The bedroom is our sanctuary, so it's really important to create a space where you feel comfortable enough to really relax and forget about your worries," say Rebecca Snowden of Furniture And Choice. "How better to do that than by taking inspiration from luxury hotel rooms, which have been expertly crafted with this very goal in mind?
"These are just some examples of luxury hotels from around the world to use as your inspiration, but if you have a favourite hotel in mind, head over to their Instagram page or have a look on Pinterest for even more top tips on how to bring that luxury environment into your own home."
Shangri La, Paris
Shangri La suites often include a canopy above the bed to add the extra touch of luxury. Stick to a neutral colour palette, think whites, nudes and greys with just a touch of gold for that extra wow factor. It's inexpensive and simple to add a canopy to your own bed to create a statement, bringing instant elegance to your room.
Cavo Tagoo, Mykonos
Luxury hotels appeal to all the senses, with layers of fragrance giving an extra dimension. If you want to create a tranquil, scent-misted haven inside your bedroom, choose scents that calm your spirit and your senses. Cavo Tagoo uses rose water and scented candles to create a restful, relaxing ambience.
Jumeirah, Frankfurt
Earthy tones and natural light helps to create the luxurious feel at the Jumeirah hotel in Frankfurt. Opting for a couple of statement items – a floor lamp and an accent chair – gives a unique and understated look. You can do the same at home, picking out one or two favourite items. Make the most of natural light by layering curtains with a sheer layer for the daytime and a blackout curtain for night, allowing light to flood the room when you're not sleeping.
The Yaetman, Porto
The majority of luxury hotels feature white bedding, made from a high-quality material such as Egyptian cotton or similar. Any white bedding brings an element of cleanliness and freshness to the room, no matter what the overall colour scheme is. Bright and bold décor can add personality and life to a room, with the linen bringing back a more luxurious, restful feel.
The Savoy, London
A feature wall is a fantastic way to add personality and texture to a room whilst maintaining a feeling of elegance at the same time. The Savoy bedrooms and suites often incorporate a feature wall, whether that be a patterned wallpaper, or a display of artwork, which can really add character to the room. The velvet headboard and wooden bedside tables and lamps give the room a traditional feel, but a feature wall works well with more contemporary looks, too.
---
To find out more ways to bring luxury hotel vibes into your bedroom, visit www.furniturechoice.co.uk.