Autumn Clean – 7 Ways To Get Your Home Ready For The New Season
---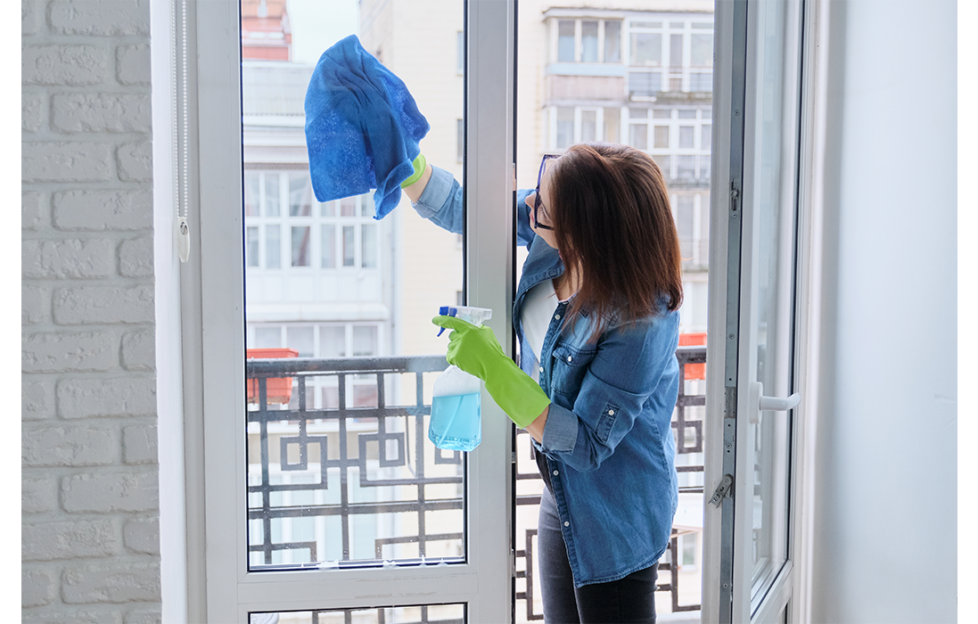 Pic: Shutterstock
Autumn has come around quickly and whilst we all have that annual 'spring clean', have you ever thought about an 'autumn clean'? Kath & Kin founder Kathryn Hall, who's helped the likes of Mrs Hinch and Stacey Solomon organise their cupboards, has said now is the perfect time to get your home ready for the change in season.
"It's an annual ritual for many to blitz the house each March, but the change in season from warmer to colder months is just as important," explained Kathryn. "In fact, maybe even more important – throughout the summer we enjoy a much more indoor/outdoor living style which leaves the house in need of a good tidy come autumn time."
1 Coughs and cold season
As winter illnesses start to circulate, be sure to check your medicine cabinet and throw out any out of date items you may have. Then get stocked up on those medicine cupboard must-haves! To prevent any unwanted coughs and colds entering the house, keep a bottle of hand sanitiser and a box of tissues by your front door, ready for guests to reduce the spread of germs.
2 That first winter food shop
Autumn is all about warm hearty stews, home made pies and freshly baked goods, so be sure that your pantry is full of stock cubes, baking essentials and pastries. Keep your baking ingredients in Kath & Kin's clear labelled jars so you can keep track of when a refill is required.
3 Kitchen cupboard sort out
It's time to empty the cupboards, give them a good clean, pop your summer essentials to the back and bring your winter ones to the front. Goodbye ice pop makers, hello Pyrex dishes! Maybe try some of Kath & Kin's kitchen storage jars so you can see what ingredients you have and which ones need topping up at a glance.
4 Winter woolies and warmers
The summer bedding has been lovely, but it's time to change over to your warm cosy winter bedding and blankets. Wash dry and vacuum pack your summer bedding away and store it either under your bed or in the loft to create space for your winter warmers.
5 Wardrobe refresh
Empty out your wardrobe of your summer clothes and give it a good clean out and wipe down, work through your ironing pile and pack away those summer pieces ready for next year.
6 Christmas clear out – that's right I said it, Christmas clear out!
It's time to clear out the bedrooms so you're ready for Santa! Make three piles; keep, bin and donate. Once you have organised these three piles, give under the bed a good hoover and wipe out any storage containers you use for toys. Kath & Kin's labelled stackable storage boxes would be perfect for this.
7 Doors and windows
Nobody wants to be cleaning the front door in the winter. To ensure your front door is welcoming and your windows work efficiently to keep the heat in, be sure to give them both a good clean inside and out including the seals. That way you can check they're working properly whilst giving them that well needed deep clean. Why not use Kath & Kin's personalised spray bottles for this?
"Autumn doesn't have to be about the long dark nights and cold weather," Kathryn added. "Get your home ready for the seasonal change and look forward to all the lovely things autumn has to offer!"