How To Tackle Seasonal Affective Disorder This Winter
---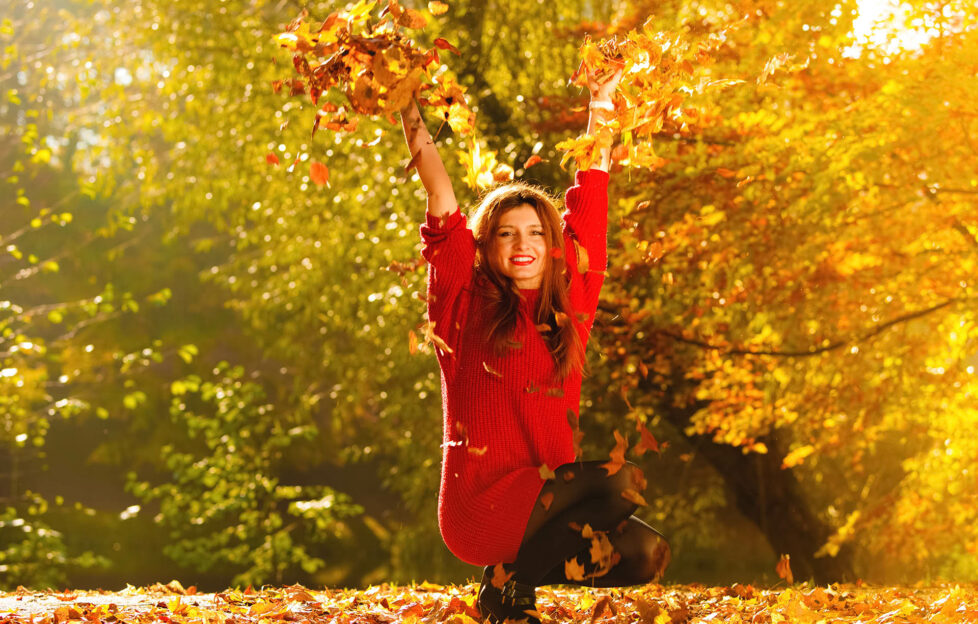 Pic: Shutterstock
By Health and Wellbeing Expert Stephanie Taylor at StressNoMore and commentary from Travel Expert Harry Roberts at My Favourite Cottages
This time of year can be a tricky one for some people to mentally contend with. That's because Seasonal Affective Disorder (SAD) or 'winter depression' hits in a seasonal pattern.
SAD is said to affect around two million people in the UK, with up to three in 100 likely to experience it at some point in their life.
Data analysts at StressNoMore discovered a whopping 22,200 Google searches for Seasonal Affective Disorder in October, a dramatic increase from 4,400 in August.
Health and Wellbeing Expert Stephanie Taylor issues a complete guide to tackling SAD this autumn, with expert commentary from Travel Expert Harry Roberts at My Favourite Cottages on how travel can help beat the winter blues.
Early riser
During the winter months, early morning starts can be a struggle. That's because the body produces more melatonin (the sleep hormone) when it's dark, so during the early hours there's a lack of light to suppress and stop its production, resulting in a sluggish start.
Set yourself goals, opting to wake up during REM sleep or one minute earlier each day – slowly lowering your alarm time will make it easier for your body to adjust.
Or, consider buying a wake-up light to help ease the morning struggle. The soft white LED light can help tackle the symptoms of seasonal affective disorder by creating the perfect light intensity, triggering a chemical change in the brain responsible for lifting your mood.
Consistent exercise and diet
While it's tempting to stay indoors, eat comfort foods and sit in front of the TV throughout winter, it can make your mood worsen.
Starchy carbohydrates can cause your blood sugar to crash quickly. Instead, look to introduce complex carbohydrates into your diet, such as oats or whole-wheat, as these give a similar serotonin boost without affecting your blood sugar.
Other foods known to boost your serotonin are those containing tryptophan (an amino acid) and Omega-3, such as pineapples, nuts and seeds or fish.
Meanwhile, regular exercise helps release feel-good endorphins that enhance your sense of wellbeing and increase your metabolism, which improves your energy levels. Try exercising for at least half an hour a day by doing a quick home workout or a swift walk in nature.
Practise self-care
It's important to look after your mental wellbeing all year round, but self-care is vital during the colder months when you might be experiencing SAD.
Try to limit your stress levels by taking regular breaks to help restore energy and decrease fatigue.
Practise relaxation techniques such as meditation, or treat yourself to a pamper day. While it can be costly to go out and get a massage or facial, there are cheaper alternatives such as investing in a massage pillow to work out any tension or a relaxation device to calm your anxiety.
And above all, make sure to listen to and express your emotions. You can do this by journalling, talking to loved ones or even a professional.
….Travel and get outdoors!
After months cooped up inside, it can be difficult for some to get back to normal when it comes to travelling.
Harry Roberts at My Favourite Cottages discusses why staycationing could be the best way to beat the winter blues…
"There's nothing like the feeling of going on holiday, wherever that may be. So, while experiencing feelings of depression or SAD, having something to look forward to and taking a trip away from everyday reality could be just what you need.
Our researchers recently discovered a sharp increase in interest for 'winter holidays' at the end of September as the temperature started to decline.
That's hardly surprising when studies have found taking a holiday promotes life satisfaction, improves our physical health, reduce stress, improves productivity and can even be more beneficial than relaxation techniques such as meditating.
So, get a staycation booked in a rural destination like Woolacombe. Immersing yourself in the great outdoors will improve your mood and leave you feeling more relaxed. And while it may be a little cold for a dip in the sea, being close to water helps us feel more relaxed and better connected.
Spend time with your family and friends, away from the stresses of reality, switching off from social media and experiencing new ways of life.
A short trip away this winter will leave you feeling re-energized, more productive and help you disassociate cold and darker days with negative feelings."