The Collector's Daughter | Gill Paul
---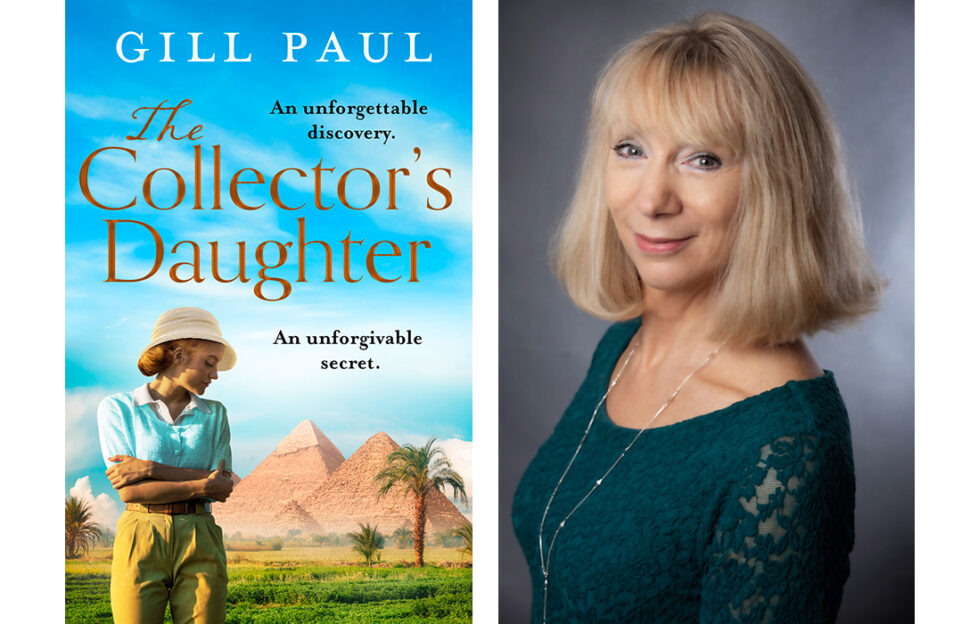 The Collector's Daughter is, quite simply, superb. A sweeping tale of Tutankhamen, Gill Paul weaves fact and fiction into a compelling narrative I couldn't put down. At the same time I didn't want to end, because it was so entrancing…
The research that has gone in to The Collector's Daughter is astounding, with deft touches of social and political history that really bring the story to life. Brief mentions of television programmes, the weather and national events, for example, mean that every word feels authentic and all the more engaging so that the story is totally immersive.
This is historical writing of the very best kind. The transition between the 1920s and the 1970s is so wonderfully brought about through Eve's memories that it feels as if Eve is telling the story personally to the reader. It really is mesmerising. I must just give a quick mention to the bibliography and historical afterword as The Collector's Daughter is a book that makes the reader desperate to find out more.
The Egyptian setting is magnificent…
The reader is treated to a feast for all the senses that adds depth and colour to the story and feels natural and vibrant. With Howard Carter and the search for Tutankhamen's tomb so much part of recent history, Gill Paul manages to place the reader at the heart of the action every bit as much as Eve is. Even better, The Collector's Daughter makes the discovery of Tutankhamen's tomb so much more interesting because of Eve's personal involvement.
And it's Eve who is so pivotal in bringing the narrative to life. Her feisty vivacity, her passion for archaeology and her love for Brograve all made me feel as if I knew her personally. Indeed, alongside the historical aspects, love and passion is at the very heart of The Collector's Daughter, so that Gill Paul has not only written a love letter to Egypt and the past in this story, but she has illustrated the nature of a truly equal marriage so beautifully, too. The strokes Eve has suffered add an extra emotional depth that I found incredibly moving as her memories shift and alter like the sands alongside the Nile.
I thought The Collector's Daughter was a thoroughly superb read. It's undoubtedly one of my favourite books of 2021.
---
The Collector's Daughter by Gill Paul (Avon, PBO, £8.99) is available now from Amazon.
To read a fabulous, exclusive short story from Gill Paul, don't forget to pick up this week's My Weekly. It's jut one of 8 fantastic stories in our bumper issue!
Read more of our book reviews