Make Sure Your Home Is Ready For Winter Bugs And Germs
---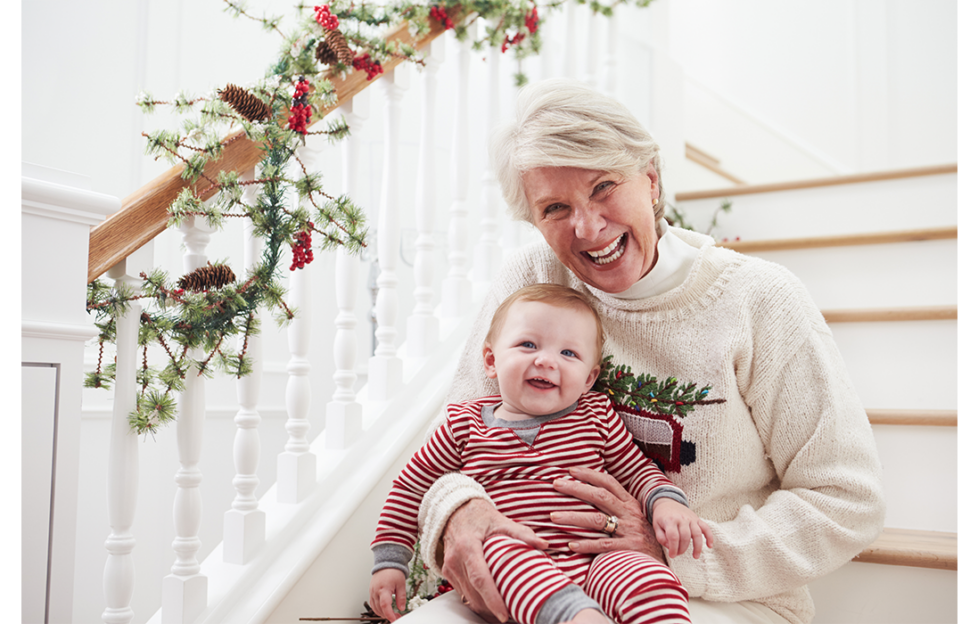 Pic: Shutterstock
With winter on its way, many of us will be spending more time indoors with friends and family, hosting parties and cosying up in the comfort of our homes. However, as we switch on our central heating, start closing our windows and drying washing indoors, we create the perfect living conditions for germs. Luckily, there are several easy ways to keep viruses and bacteria at bay, so you can maintain a hygienically clean and beautifully fragrant space for everyone to enjoy.
Loved by households across the country, Zoflora, the UK's #1 Disinfectant, is here to help with a few simple steps:
Freshen up your fridge
 As we swap summer nights out for cosy nights in, inviting friends over is one way to shake those winter blues. With guests dipping in and out of the fridge you'll want to make sure it remains hygienically clean and free from odours. Before guests arrive, give your fridge a deep clean using Zoflora's new Multipurpose Disinfectant Cleaner.

Start by removing the contents of your fridge, spray over surfaces and wipe over with a clean cloth or sponge. The convenient, ready-to-use spray is perfect for clean ups all around your home. It cuts through grease and grime, whilst killing 99.9% of bacteria and viruses including the COVID-19 virus (SARS-CoV-2).
Top tip: For stubborn stains and grease, spray and leave for 2 minutes before wiping. Rinse food contact surfaces after use and, for a streak-free shine, buff with a microfibre cloth.
Give your floors some TLC
Give your floors a wintery refresh by diluting one capful of your favourite Zoflora Concentrated Multipurpose Disinfectant for every 400ml of water in a bucket and use to mop over hard floors. We recommend an aromatic fragrance, such as Fir Needle and Amber – not only will this make your home feel that little bit warmer this winter, but it will also kill 99.9% of viruses and bacteria, whilst eliminating odours and filling spaces with beautiful fragrance for 24 hours.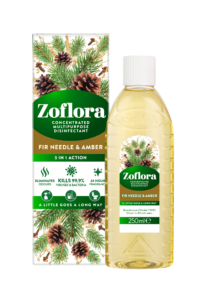 Always remove pets from the area before use and ensure surfaces are completely dry before you allow your pets back in.
Winter wipe-down
 Your winter deep clean should go further than just focusing on kitchen and bathroom surfaces. Don't forget about other high traffic areas around your home, such as door handles and toilet flushes. To disinfect these germ hotspots, reach for Zoflora's ready-to-use Disinfectant Mist in warming Winter Spice.

Zoflora Disinfectant Mist is an anti-bacterial and anti-viral product that eliminates odours and fills spaces with beautiful fragrance for 24 hours, whilst keeping all parts of your home hygienically clean. Simply, hold the can 15-20cm from surfaces and spray until a light coverage is achieved and buff with a cloth for a streak-free shine. It also leaves hard surfaces touch dry in 45 seconds!
Zoflora's Disinfectant Mist can also be used to sanitise soft furnishings such as sofas and pet beds, whilst eliminating unpleasant odours.
Remember your radiators
As the temperature outside begins to drop, thoughts turn to switching on the heating and getting warm and cosy indoors… but be honest, how often do you clean your radiators? If not done regularly, radiators can become home to potentially harmful germs. We recommend wiping down your radiator with diluted Zoflora to kill 99.9% of viruses and bacteria, whilst eliminating odours and filling your home with beautiful fragrance. Using a sweet fragrance such as Cranberry & Orange will instantly give your home a festive feel.
Minimise the mould
During the winter months our homes can be susceptible to mould growth due to the lack of ventilation and increased moisture in the air. Ventilating your home is a quick and easy way to keep the mould at bay. When possible, keep windows and doors open or, even slightly ajar to reduce mould growth.
Sarah Fozzard, Head of Home Hygiene at Zoflora commented: "As we head towards winter, the colder weather and shorter days can really impact our moods. It's important to prioritise a winter deep clean to not only maintain a hygienically clean home, but to create a space that is uplifting and comforting."
Zoflora's Autumn/Winter fragrances will be available in the following formats;
New: Fir Needle & Amber (Concentrated Multipurpose Disinfectant 250ml, RRP £2.99)
Cranberry & Orange (Concentrated Multipurpose Disinfectant 250ml, RRP £2.99)
Winter Spice (Concentrated Multipurpose Disinfectant 500ml, RRP £5.99)
Also available in a 300ml Disinfectant Mist, RRP £2.99 and 800ml Multipurpose Disinfectant Cleaner, RRP £2.55
Frosted Peppermint (Concentrated Multipurpose Disinfectant 500ml RRP £5.99)
Zoflora Disinfectant Mists are available to buy in Tesco, Wilko, Boots.
Zoflora Disinfectant Cleaners are available to buy in Wilko and Boots.
Visit Zoflora.co.uk for more hints and tips.