Thai Yellow Curry
---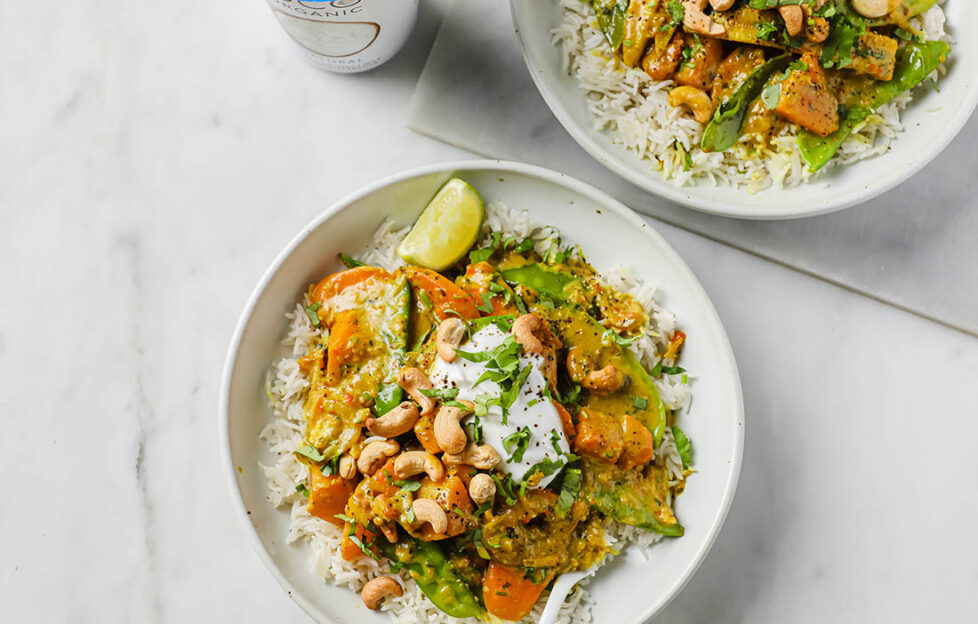 An authentic curry dish made with Cocos Organis, an independent and family-run diary free brand
Serves: 3-4
Cooking time: 25min for curry, 8min for curry paste
To make the curry paste:
Heat the coconut oil in a nonstick pan.
Add all the ingredients except the fresh coriander and cook 5-8min until soft and fragrant.
Add to a food processor with 70ml of water and the fresh coriander.
Blitz until a smooth paste.
Store in the fridge in a Tupperware for 1 week or freezer for 3 months.
To make the curry:
Heat 1tbsp of oil in a nonstick frying pan.
Add the onion and vegetables and cook until just tender, about 6-8min.
Add the curry paste.
Stir to combine and cook for 1min.
Add the coconut milk and stir again.
Bring to the boil, then lower the heat to a simmer. Cook until the curry has thickened, and the veggies are to your liking, 10-15min.
Season to taste.
Add a squeeze if lime.
Serve with rice, coriander, toasted cashew nuts and natural Cocos Organic Natural Coconut Yoghurt.