Unicorn Mobile Template – My Weekly Special Craft Project
---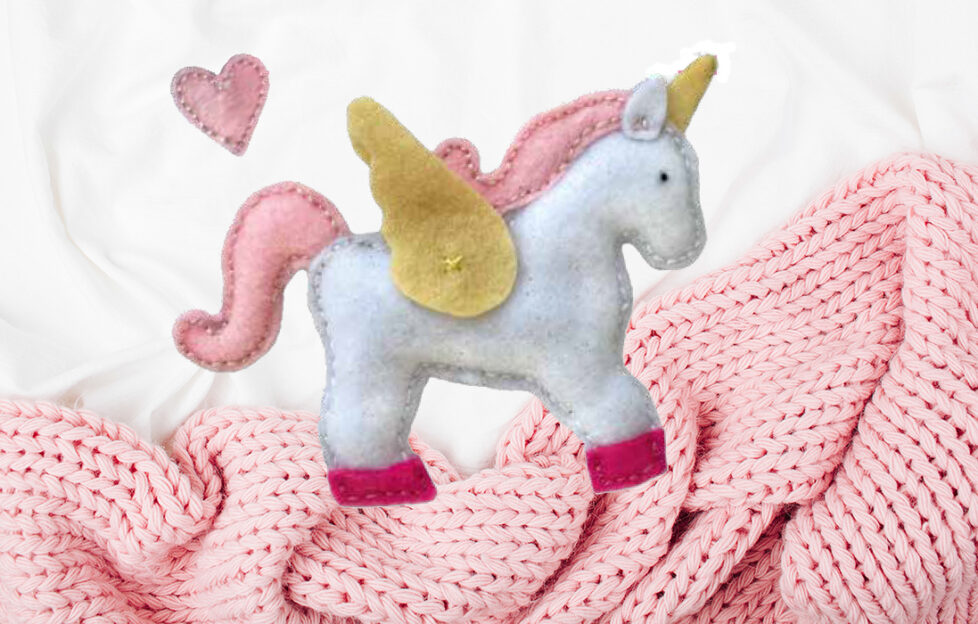 Background pic: Shutterstock
Make your own cute mobile for a baby's cot – we show you how!
Inside the latest of My Weekly Special magazine (on sale Feb 10, 2020) is a gorgeous craft project for you to make for one of the younger members of the family. Featuring a unicorn, clouds, moon, star and hearts, it will definitely give baby sweet dreams!
Full instructions on making this project are included in the magazine, and below is a link to the template you'll need for cutting the pieces.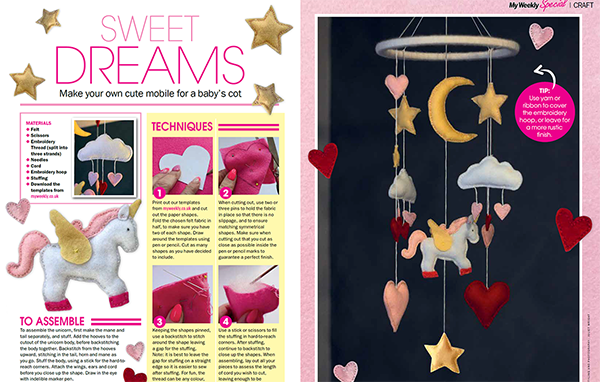 Unicorn Mobile Template
Click below to download the template, and print out at 100%.