Books with Beautiful Destinations
---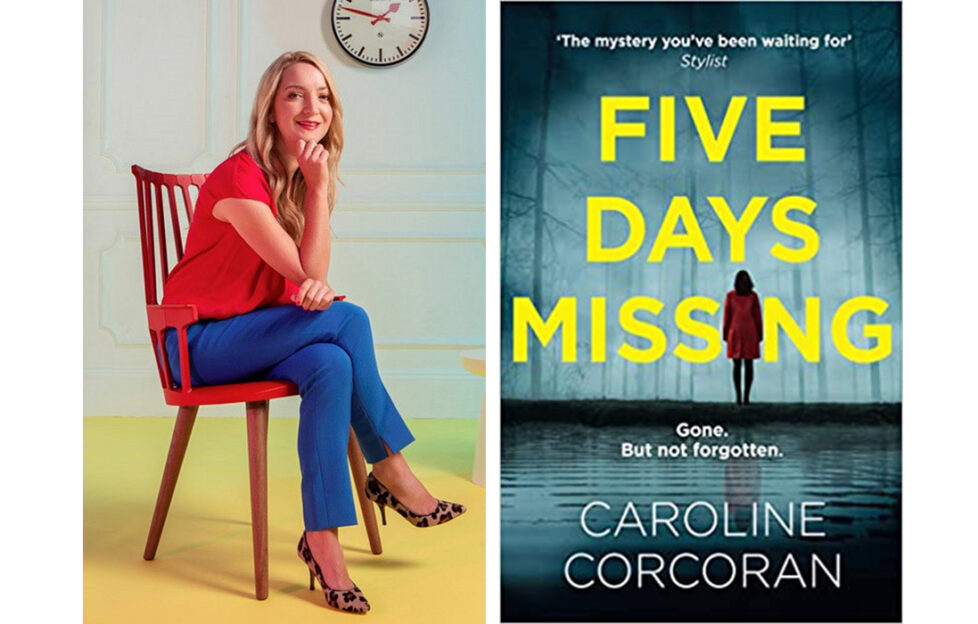 Caroline Corcoran and her latest book, Five Days Missing
There is a chance you've made it out of the country by now on holiday, but for many of us, foreign shores are still the stuff of dreams and fantasy. Oh, and books. Caroline Corcoran joins us now with her pick of the 10 best novels to live vicariously through until we can get back on a plane. Caroline's latest novel, Five Days Missing, is out from Feb 17… and there's an exclusive short story, Together Again, by Caroline in this week's issue of My Weekly!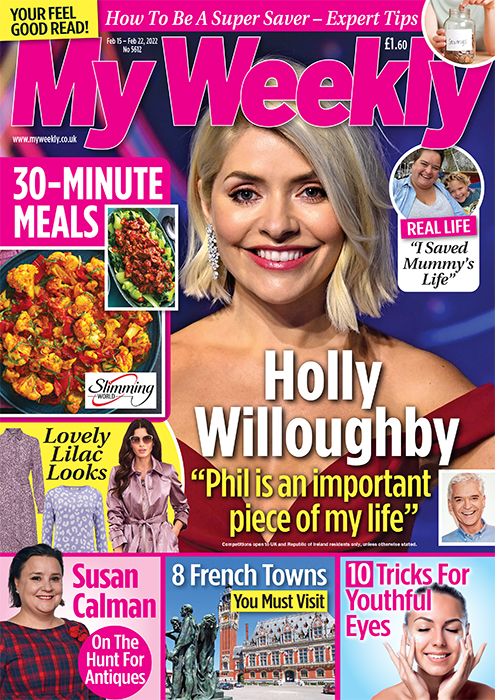 ---
If there's one thing Taylor Jenkins Reid does well, it's glamour, so a Malibu beachfront setting should work wonders. The action centres around Nina Riva's amazing beachhouse and the epic annual summer party that takes place there.
There are dark twists and turns in this book but the setting is pure lightness. In your mind you'll be there, bikini on, taking on the Malibu surf.
---
It's testament to the power of the writing in this book that I have a terrible memory, read this nine years ago and can still conjure up an exact mental image of the higgledy piggedy clifftop villages of Italy's Cinque Terre – all via Jess Walters' words.
It's also testament to it that I am now, once again, Googling 'Cinque Terre holidays.'
---
Us, David Nicholls
Turned into a TV series that was almost as emotive as David Nicholls' novel, Us tracks a couple and their teenage son taking a once in a lifetime trip across Europe. One catch: they have separated and the pain of the break up isn't left behind at passport control. Still, if you can handle that part then the writing as the family head to Barcelona, Paris, Amsterdam and Venice will make you feel about 25 times more cultured and like you've just got back from a city break.
---
If it's sun-drenched beaches you want to conjure up, this isn't the one for you. But if it's a sense of otherness so complete that you can't fathom the idea that the Tesco and the number 73 bus outside your window are real, pick it up.
Helen Russell's book explores her move to Denmark and her discovery that the country is the happiest place to live on earth. She sets out to find out why this is – and how we could all take a bit of that Danish happiness for ourselves. The landscape – the remote, unforgiving Jutland – is richly described.
---
Transport yourself over to a remote retreat six hours outside Sydney. It's really very idyllic if you can ignore the psychopaths and the drugs and the fact you're not <exactly> allowed to leave. Still, beggars can't be choosers and wouldn't we all still take a spa retreat in Australia if we got the chance? Funnily enough you can too! Tranquiliam House is a real place and you can book to stay there.
---
It may be fiction but when you read this novel – out this summer – you will know the author has a love for Greece. There's no mistaking it. When you look up from your train seat/sofa/garden sunbed you'll be genuinely confused you're not in a taverna knocking back an ouzo.
As protagonist Sophie grieves for her mother, she finds something in her belongings which hints at a past she knows nothing about – and leads her to the idyllic Greek town of Methoni, where she discovers a lot more than she expected to.
---
Part memoir, part guidebook, Departures – by avid traveller and travel journalist Anna – will take you along with it. Don't expect it to all be smooth sailing; part of the reason this book is so great is that it balances out the idyllic parts with laugh out loud doses of realism. The book delves deep – about letting go and the power of travel to transform – but in there too is the sheer beauty and intrigue and escapism of destinations like Bali, LA and New Zealand.
---
The pro of writing place – see her behemoth Eat, Pray, Love for starters – in this brilliant novel Elizabeth Gilbert takes on New York. OK, so it's not the same New York you'd be seeing if you hopped on a plane now – the action of the novel begins in 1940. But from the moment Vivian Morris arrives in the city with her suitcase and her sewing machine, the writing is so vivid that you'll feel transported.
---
A travel memoir with an original slant, as travel journalist Kate followed in the footsteps of female travellers through history. Soak up the street of Paris or head further afield to Bejing or Cambodia in a book that's emotive, funny and vivid.
---
Italy may be fictionalised more than most other European countries – it lends itself to it, doesn't it? But nowhere is it done as vividly as in the Neopolitan novels by the world's most mysterious author, the pseudonymous Elena Ferrante.
Tied to a corner of Naples, you'll hear the language in your mind and taste the pasta on your tongue. Yum.
---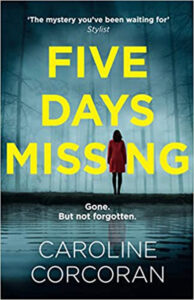 Caroline's latest novel Five Days Missing is a tense thriller centered around Romilly who abandons her baby daughter. When Romilly says goodbye to her gorgeous newborn, abandoning her at the hospital hours after giving birth, no one can understand why she would leave – and where she has gone. In those first few hours she had been the image of a doting mother and would have done anything to protect her baby. Something has clearly gone wrong. Could it be that Romilly is suffering from postpartum psychosis, just as her mother did? Or is something even worse at hand? A danger so grave that she would leave her longed-for daughter to escape it…
Five Days Missing by Caroline Corcoran (HarperCollins, PB Original £7.99, also eBook and Audiobook) is available now from Amazon.