Our Pick Of Lovely Gifts For Mother's Day
---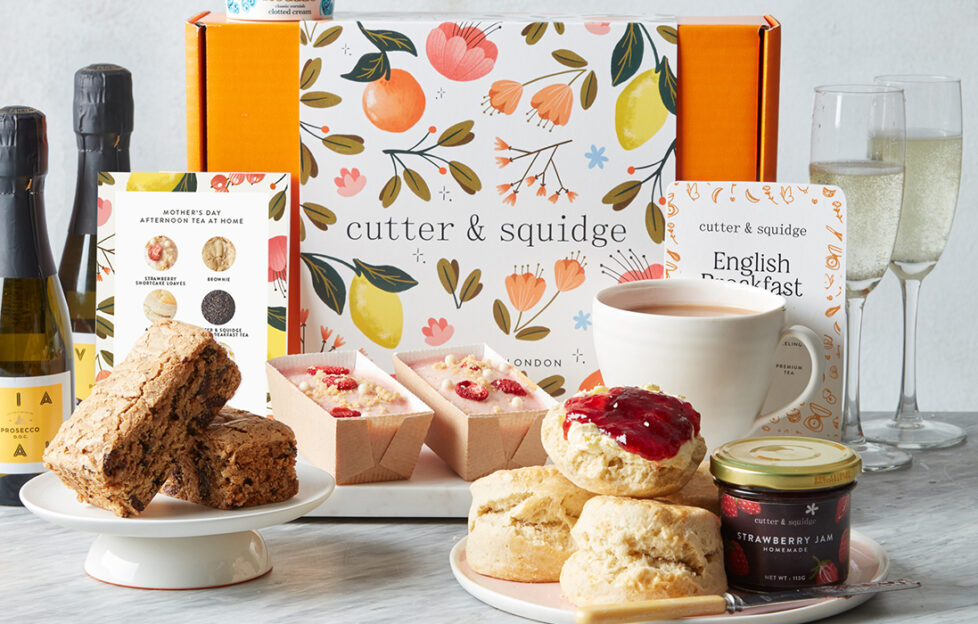 From food and fabric to fragrance – with more than a few flowers – be inspired by these beautiful gift ideas, from £7.99 up to £55.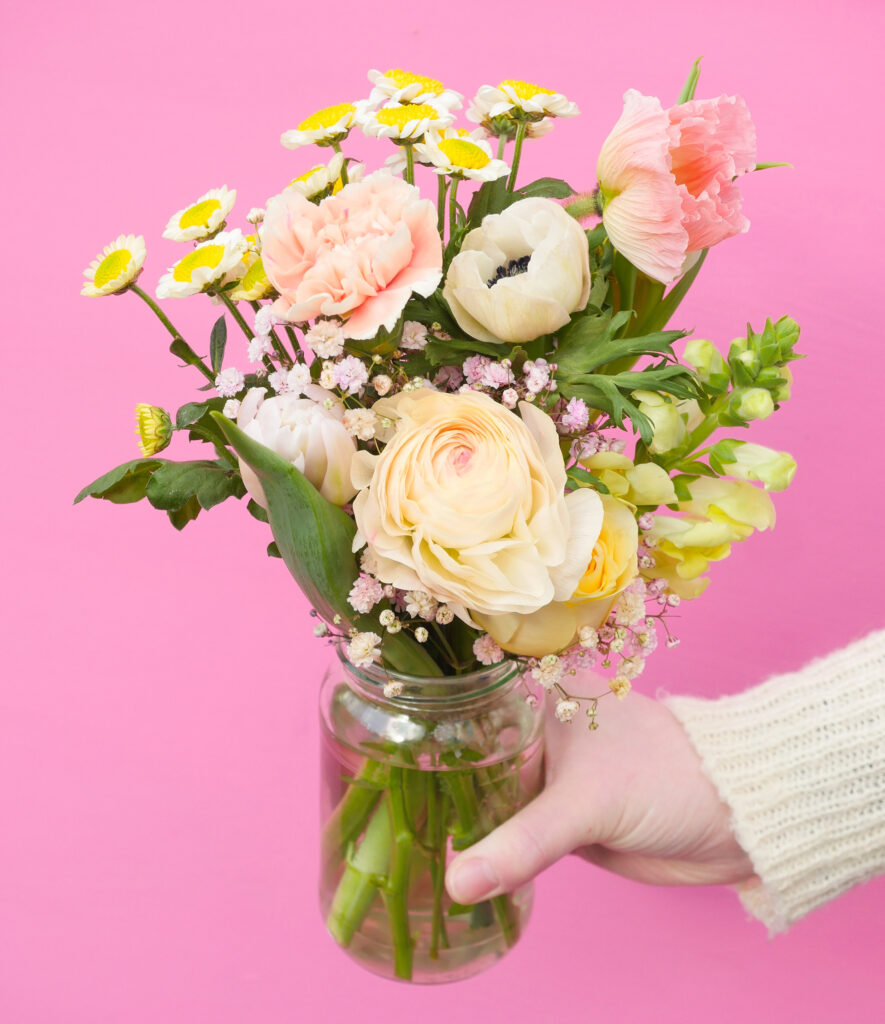 Mother's Day Peachy Ruffles Fresh Blossom Flower Bunch (Baby), £25,
The Happy Blossoms
Available in sizes Baby, Little, Midi and Deluxe. The baby bunch comes with an adorable jam jar vase.
Hand made by our team of florists in Dorset.
Limited delivery, Wed March 23-Sat March 26 – pre-order now.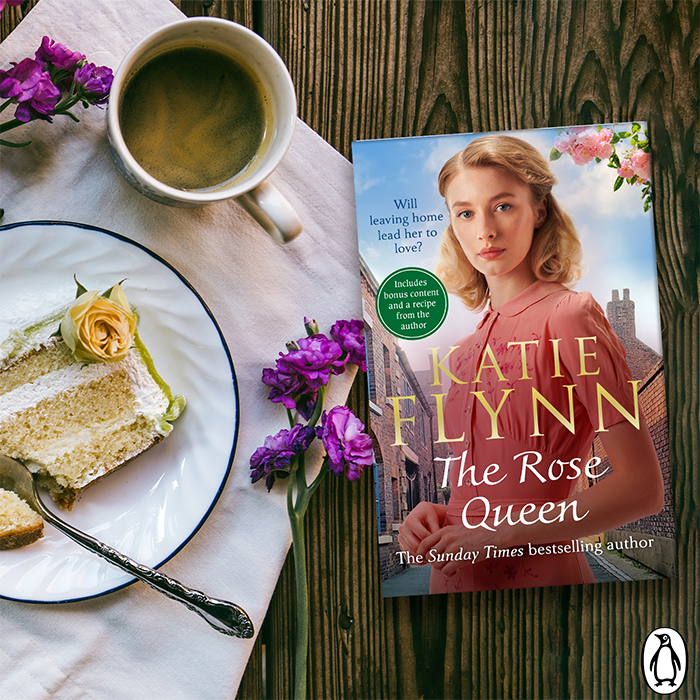 Katie Flynn, The Rose Queen, Penguin
Why not gift your mum a great read this Mother's Day? This historical romance, the first in a brand new trilogy by Katie Flynn, would make a lovely gift. Available in paperback for £7.99.

G&T/ Pink Gin Mother's Day Cake Baking Kit, £25, Britain Loves Baking
Send as a kit, make it yourself and take round ready to eat… or make it together!
Britain Loves Baking donates baking boxes to improve mental health and provides funds to Sustain, who teach kids about food and where it comes from.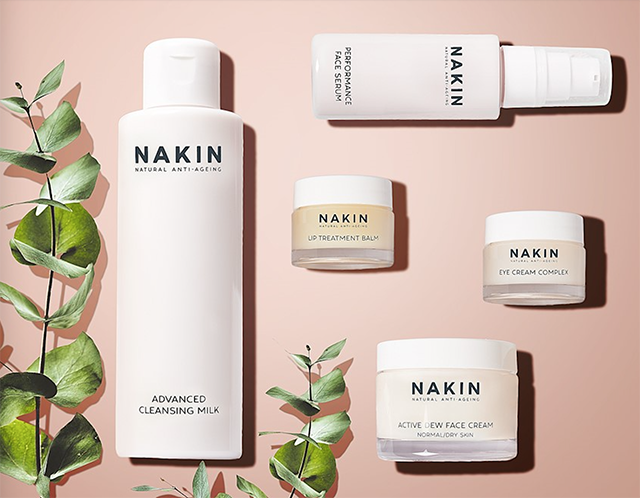 Nakin is a multi-generational luxury skincare range designed for all skin types, skin tones, and across all age groups – and perfect for mum. The 8 affordable and natural products in the range include Advanced Cleansing Milk (£15), Face Serum (£25), Active Dew Face Cream (£20), Eye Cream Complex (£18) and Lip Treatment Balm (£10).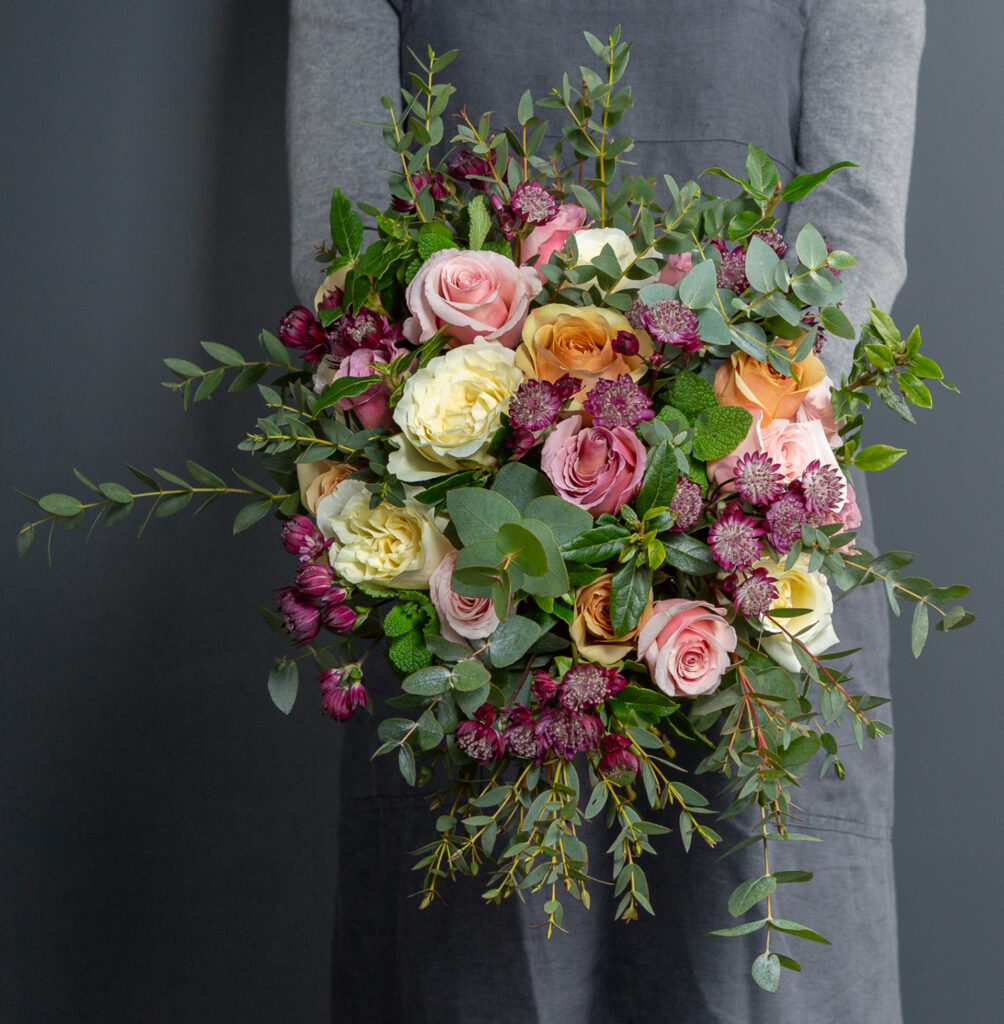 Mother's Day Beauty Bouquet, £49, The Real Flower Company,
tel 01730 818300
The florists on our sustainable English farm will hand pick the very best scented roses, seasonal flowers and foliage to create a unique, bespoke bouquet guaranteed to bring joy this Mother's Day.

Luxury Farhi Chocolate Gift Boxes, £25 (above left) and £35 (above right), farhi.co.uk
Show mum some love with a selection of foil covered hearts filled with creamy, crispy hazelnut praline. Or opt for the delicious selection of both milk and white chocolate hearts filled with a sumptuous rhubarb ganache.

FLOZ Apron, £25, M M Linen, tel 01858 810 023
Made of cotton duck fabric, in richly detailed Florian (pictured), Fiori and Briar designs. Practical and a thing of beauty too.

Mother's Day Afternoon Tea At Home with Prosecco, £42.99,
Cutter & Squidge, tel 0208 4530212
Buttery scones to heat up, fruity jam, rich clotted cream, our exclusive Strawberry Shortcake loaves, Coffee Break Blondies and two mini sparkling bottles of Prosecco.
Best eaten within 2-3 days. Store (minus the tea) in an airtight container in the fridge.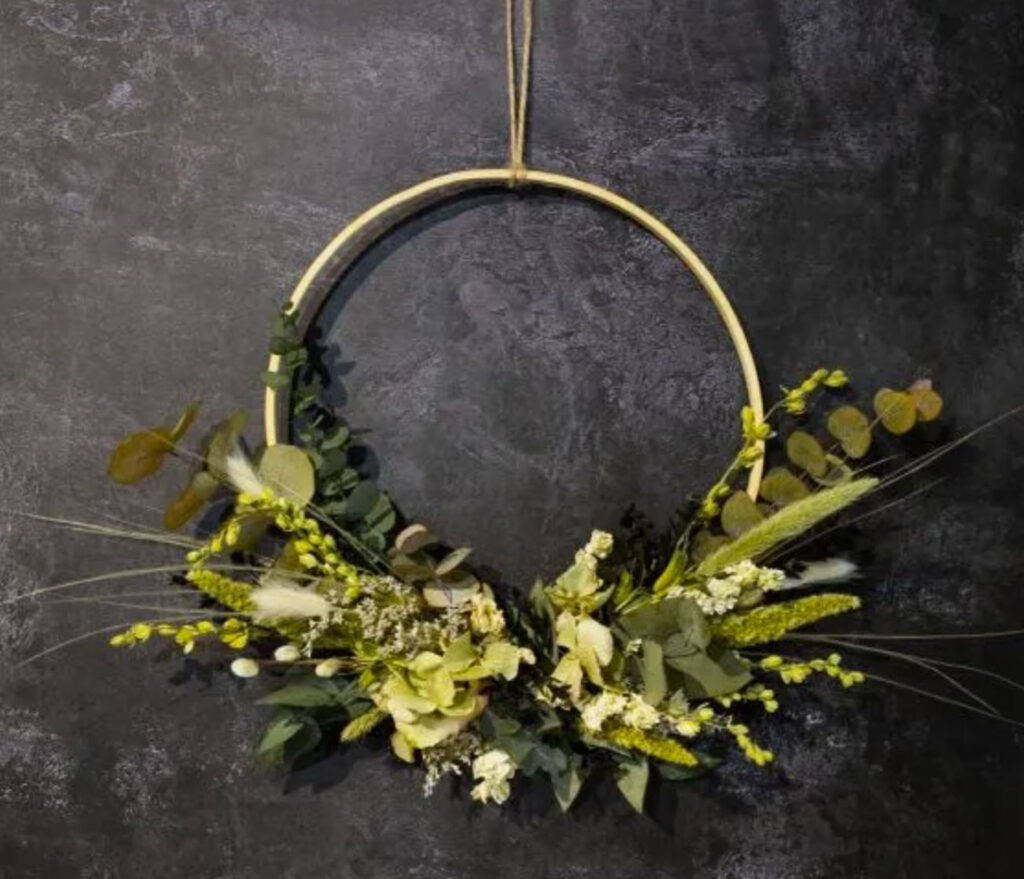 Rustic Greens Wooden Hoop 25cm diameter, £55, D C Thomson Shop
Elegant and maintenance-free, dried flowers are hugely popular once again.
A gift that's trendy and nostalgic at the same time!

Princess Alexandra of Kent Shrub Rose (in pot), £30, David Austin
Extra fragrant tea rose up to 4ft high, and a prolific bloomer. Delivery in 2-4 working days. Can also be ordered as a bare root rose.

Geranium & Bergamot Home Fragrance Gift Set, £40, Arran Sense Of Scotland
Just one of a range of beguiling fragrance combinations that also includes the bestselling After The Rain. All created on the Scottish island of Arran, skincare products too.

Chocolate Indulgence Hamper, £38, D C Thomson Shop
When all she wants is chocolate – seven mouthwatering ways to enjoy it.

Morris Velvet Lavender Eye Mask, £15, Dobbies
Velvet softness filled with real, fragrant lavender flowers – we can't imagine a better way to settle to sleep!
---
Find more bouquet ideas and easy, tasty recipes for Mother's Day sharing platters in this week's issue of My Weekly.
Just £1.60 from newsagents and supermarkets.
Or subscribe for a great saving on the shop price.